[RE]BUILDERS AND BREWERS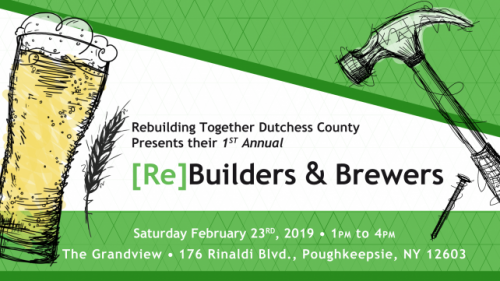 Please join Rebuilding Together Dutchess County's for our first annual [Re]Builders and Brewers event. It will be a fun afternoon of live music, games, prizes, and of course beer tasting!
This event is on Saturday, February 23, 2019 - for more information and tickets please click here.
Want to get involved?
If you are part of a brewery and want to get involved, learn more here.
If you are interested in sponsorship opportunities, check out what's available here.