April is National Rebuilding Month!
National Rebuilding Month is an annual month-long call to service during April, culminating with National Rebuilding Day, the last Saturday of the month (April 25, 2020). Nearly 33,000 volunteers served on over 1,500 affiliate-led rebuild projects throughout the country this past April.
On April 25th 2020, Rebuilding Together Dutchess County, with help from our volunteer teams, will completed several critical home repair projects.
Learn more about this year's projects (information coming soon):
Press Release
Media Advisory
Post-National Rebuilding Day Press Release
Support safe and healthy homes with us each April (and all year-round) – here's how you can get involved in your own home and community!
In the
community
Learn more about volunteering with us.
Sign up for our monthly newsletter!
Donate to Rebuilding Together Dutchess County!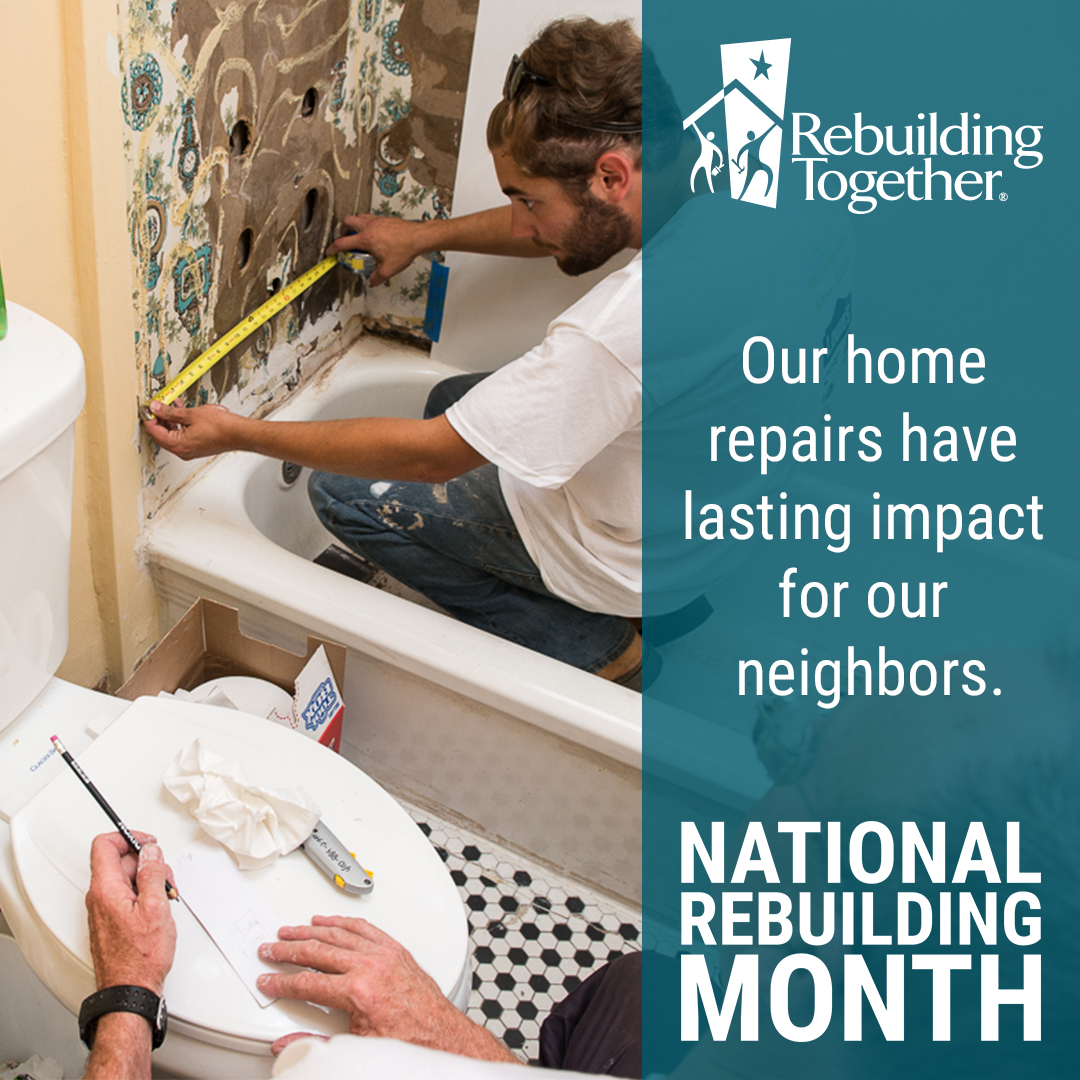 ---
National Rebuilding Month exemplifies the mission of Rebuilding Together, helping to solve the urgent need for a safe and healthy home for every person. Recognizing that unsafe or unhealthy living conditions at home account for many of the leading causes of preventable fatality, illness and disability, today – this annual effort demonstrates the positive effects of home and neighborhood revitalization on the overall health of homeowners, families and communities.
Support our mission to transform lives and revitalize our communities!
Donate