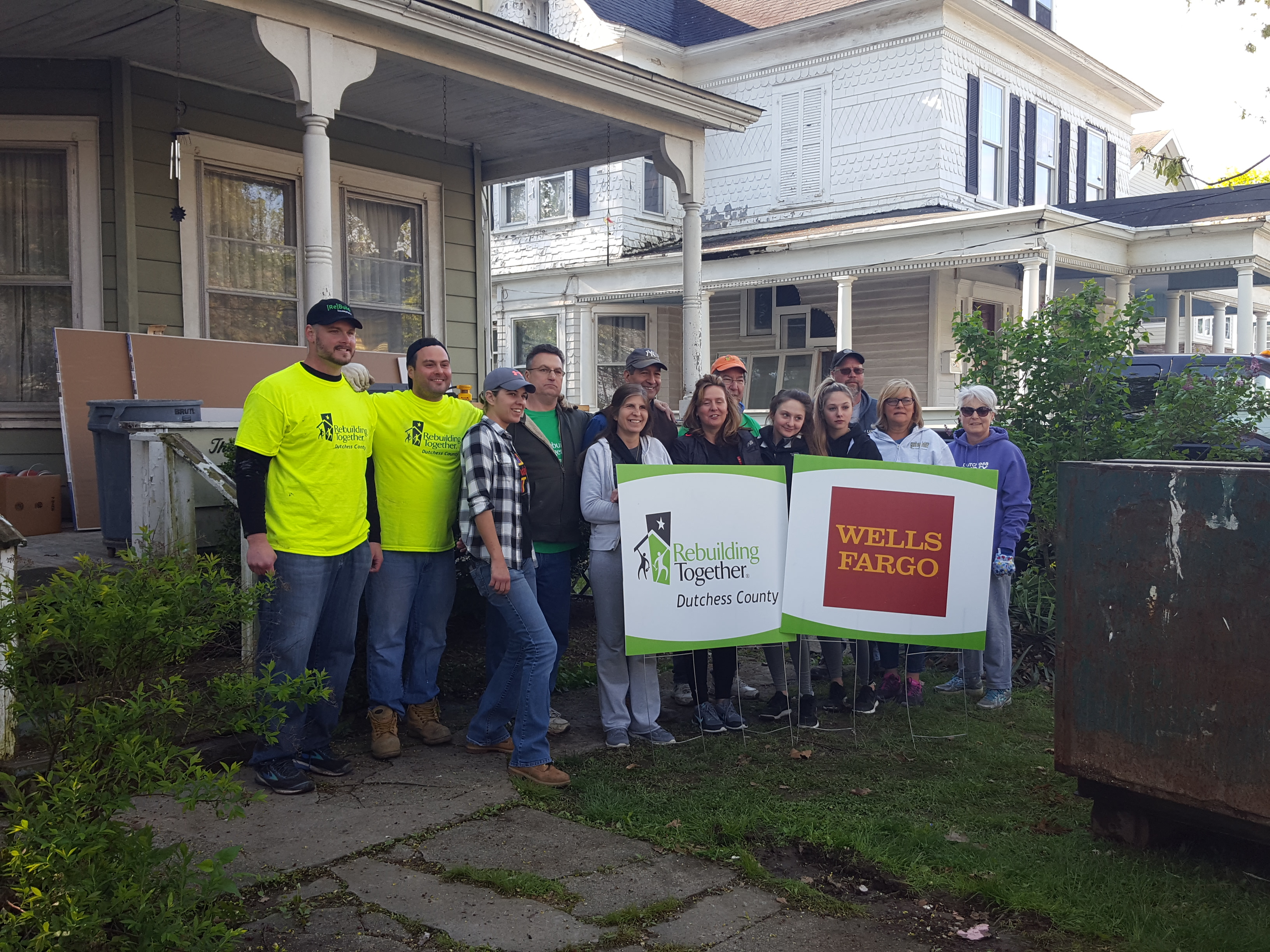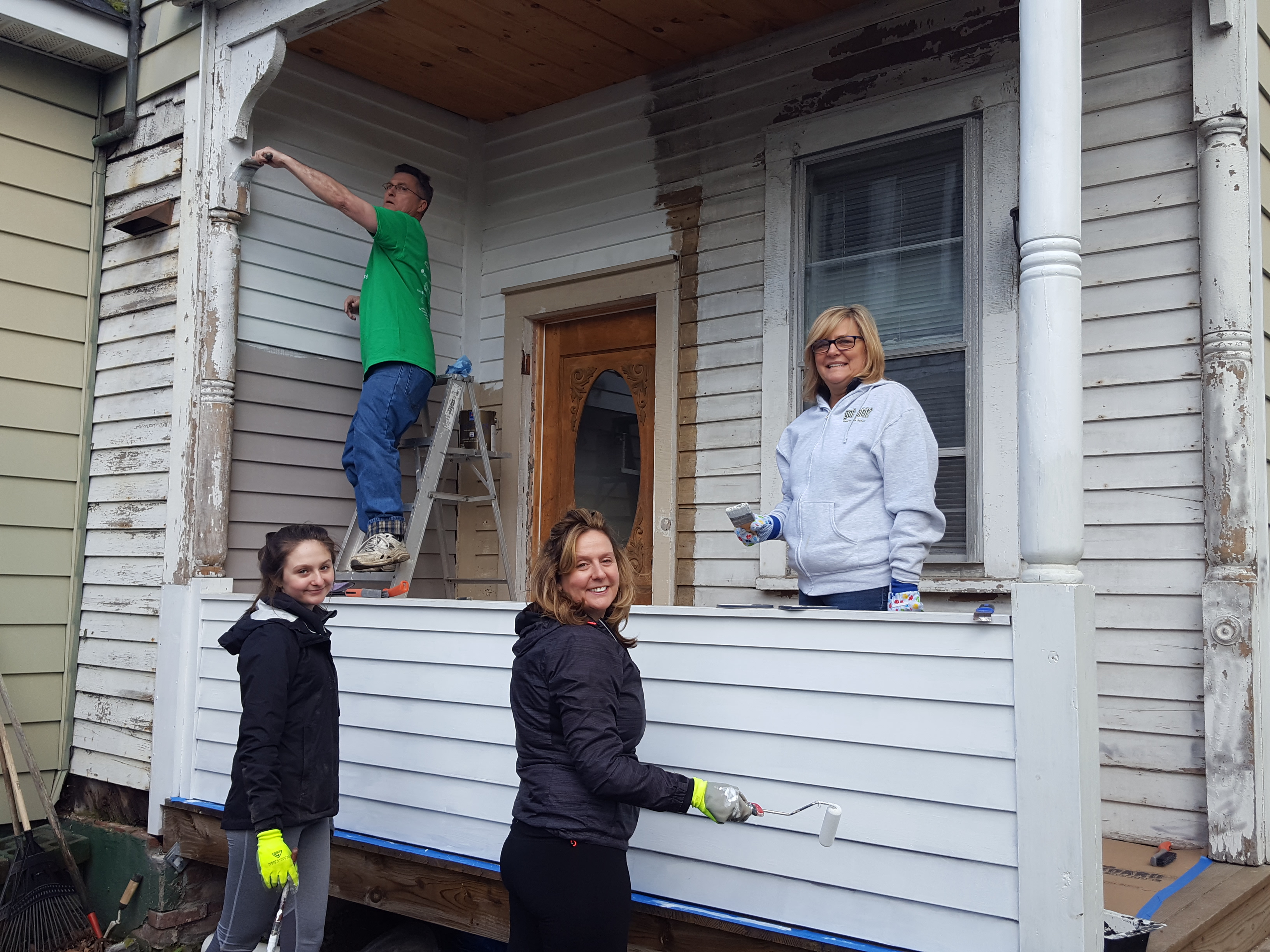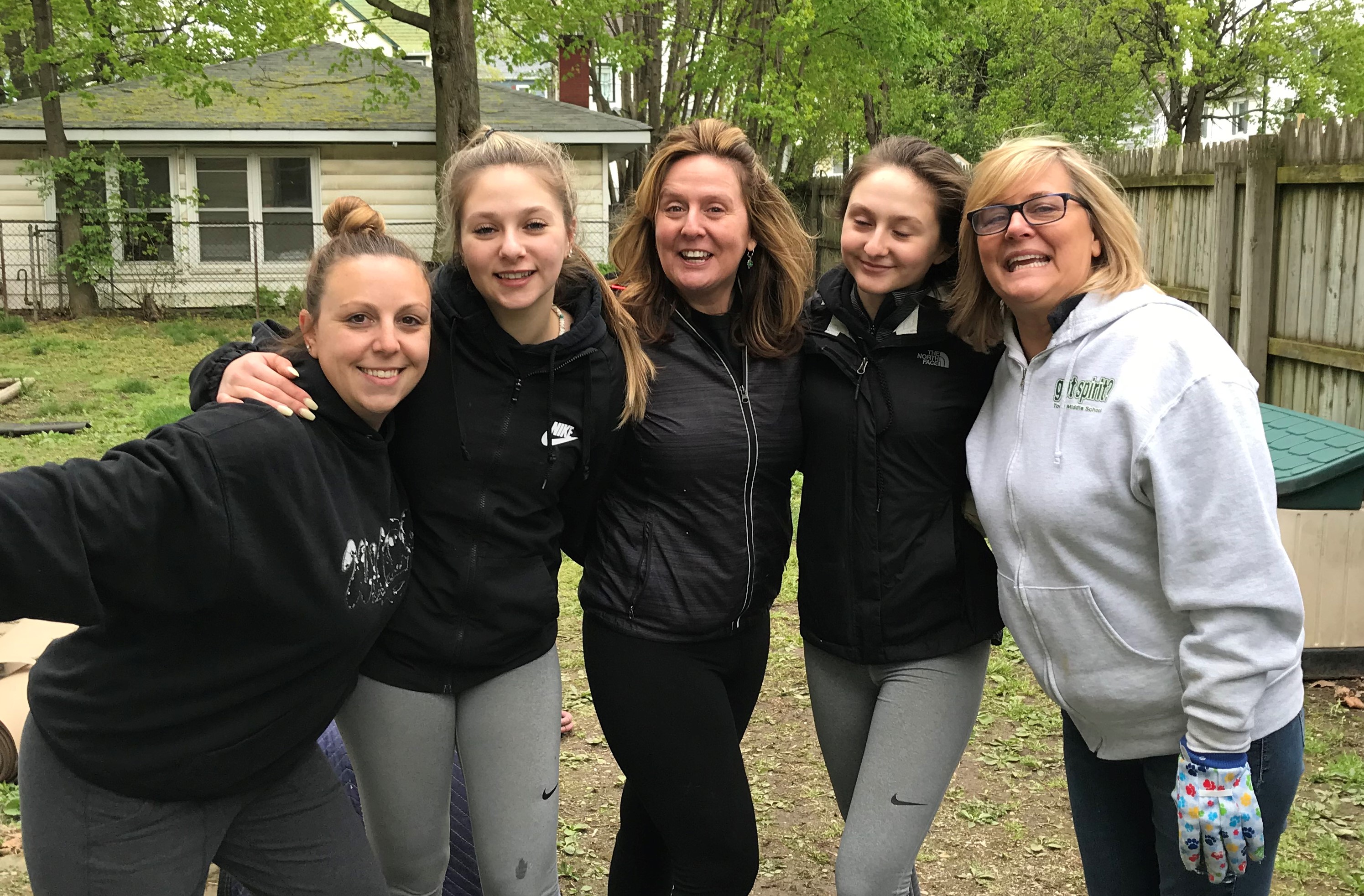 Wells Fargo Builds
"We are helping members of our community have a safe home, who might otherwise not have one. That's a message and an effort I can get behind."
– Wells Fargo team Volunteer Coordinator, Zach Herring
Food. Water. Shelter. These are three essential needs in our lives. For Poughkeepsie Wells Fargo Financial Advisor, Zach Herring, helping members of his community remain in their home is why he partners with Rebuilding Together Dutchess County.
"Working with Rebuilding Together produces a different satisfaction than say making a financial donation to a charity. You are hands on using and seeing your ability to help a member of the community you live in; to better one of the necessities in that three-part equation of food, water and shelter."
Rebuilding Together cannot fulfill its mission without organizations like Wells Fargo Housing Foundation. "Wells Fargo offers both funds and volunteers to the projects they work on," says Executive Director Christina Boryk, "and that kind of partnership drives our organization forward because it is a win-win situation, allowing us to have tremendous community impact. Our work rebuilds the lives of those we serve and has a lasting impression on the volunteers that are able to see the impact of their first-hand work."
Daniel Short, Poughkeepsie Wells Fargo First Vice President - Branch Manager, finds it very rewarding that the Wells Fargo team comes together to lend a hand in the community. "Not only are we able to contribute [physically], but we are able to financially support the organization so they can provide skilled construction people and real materials that make the significant upgrades on the homes."
Zach acted as Volunteer Coordinator for a National Rebuilding Day Project at Carole's home in Wappinger's Falls and has volunteered on other projects in the past. He says it's not uncommon that the houses they touch are often those they drive by in their day-to-day activity. "We can run into the families we help at the supermarket, the bank, etc. There are multiple ways to see and be reminded of the difference you made in their lives and in their homes. Seeing that difference and their happiness makes me feel great." Zach says this is how all of his co-workers who work on the projects feel, and that just shows Wells Fargo volunteers get as much out of these experiences as they put in.
About Wells Fargo Advisors
Wells Fargo Advisors is a premier financial services firm, serving investors nationwide through nearly 14,000 Financial Advisors. Driven by a strong and abiding commitment to service, they help their clients succeed financially with investment planning and advice for helping them achieve their life needs and financial goals.
Visit your local Wells Fargo branch at 2649 South Road, Poughkeepsie.