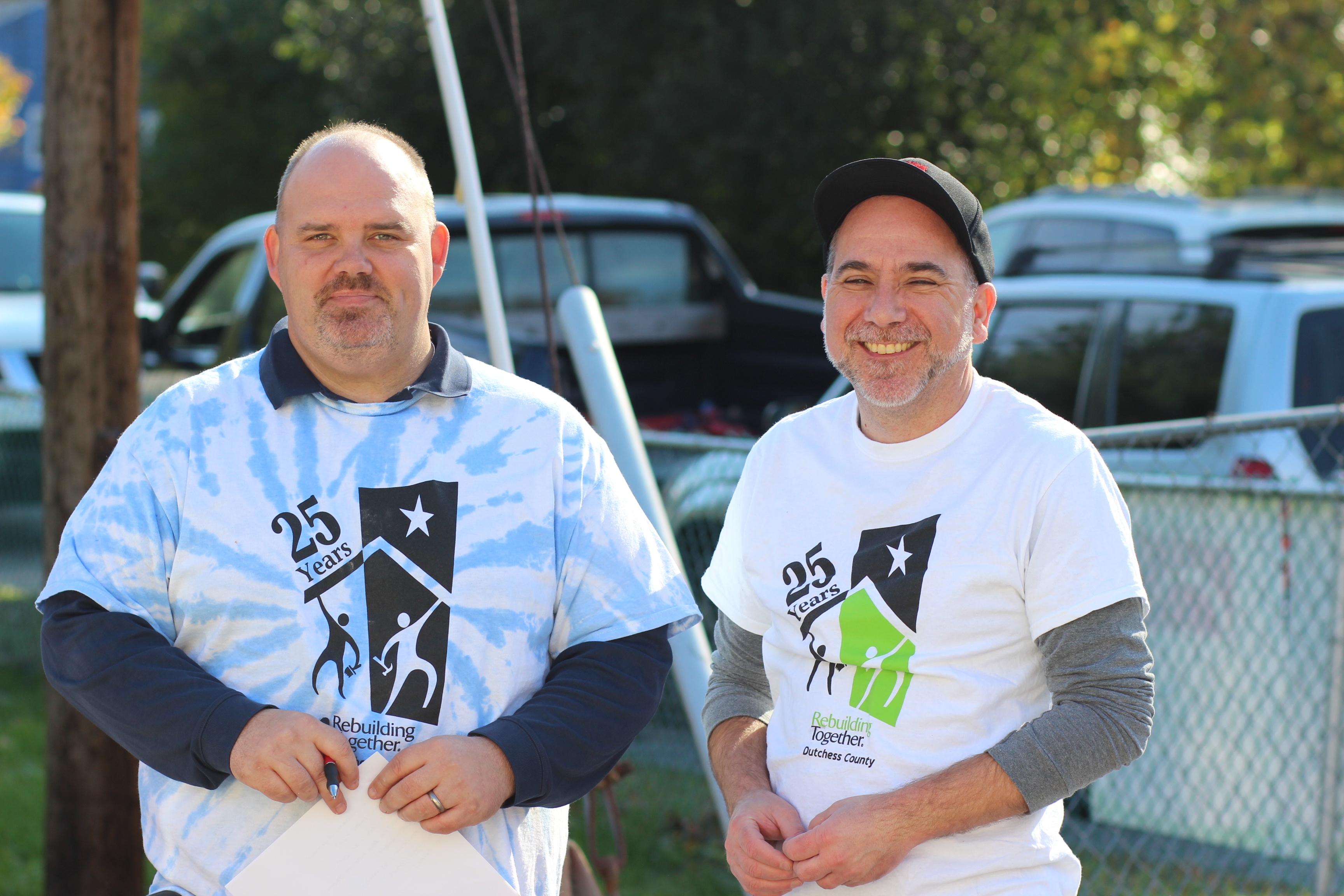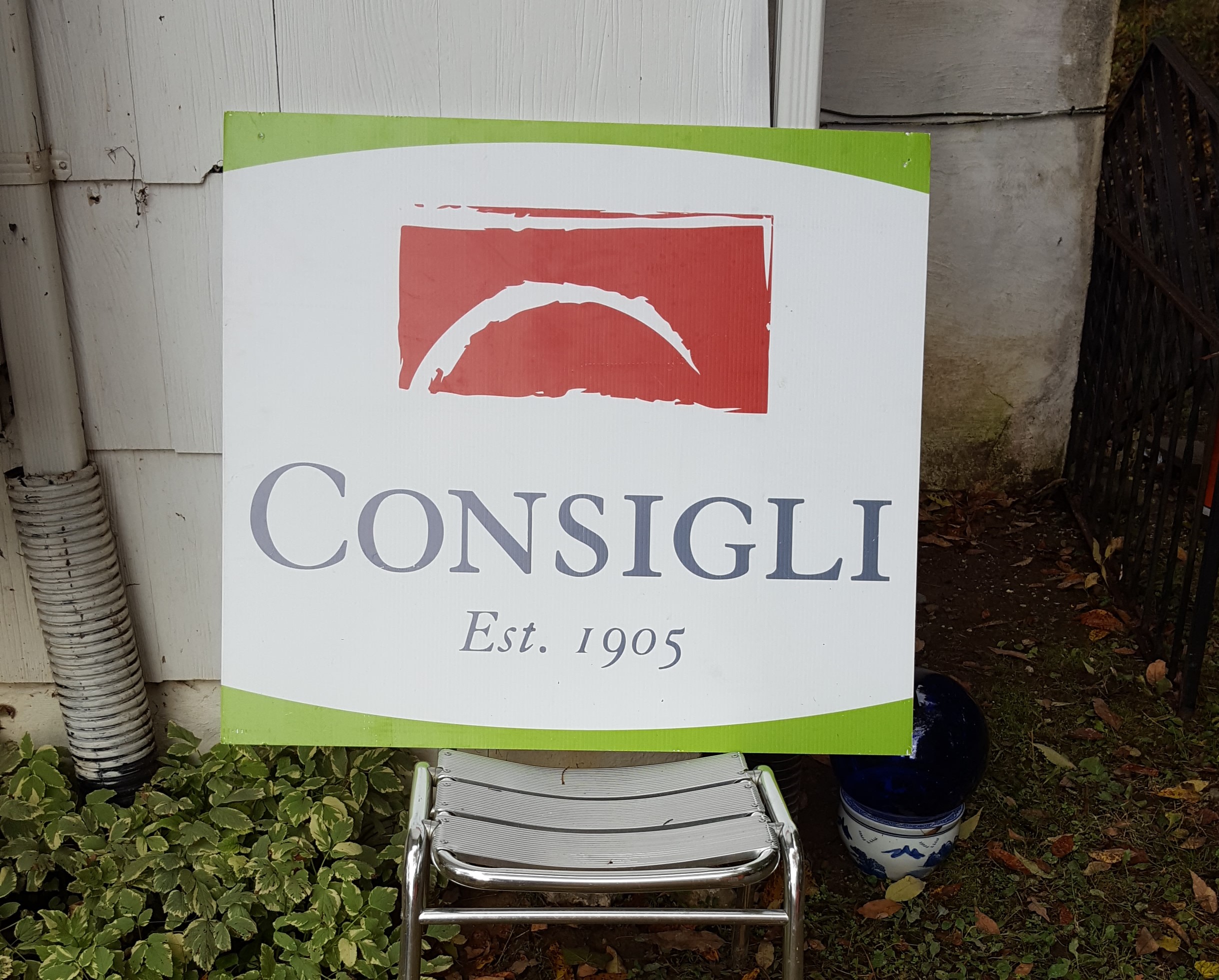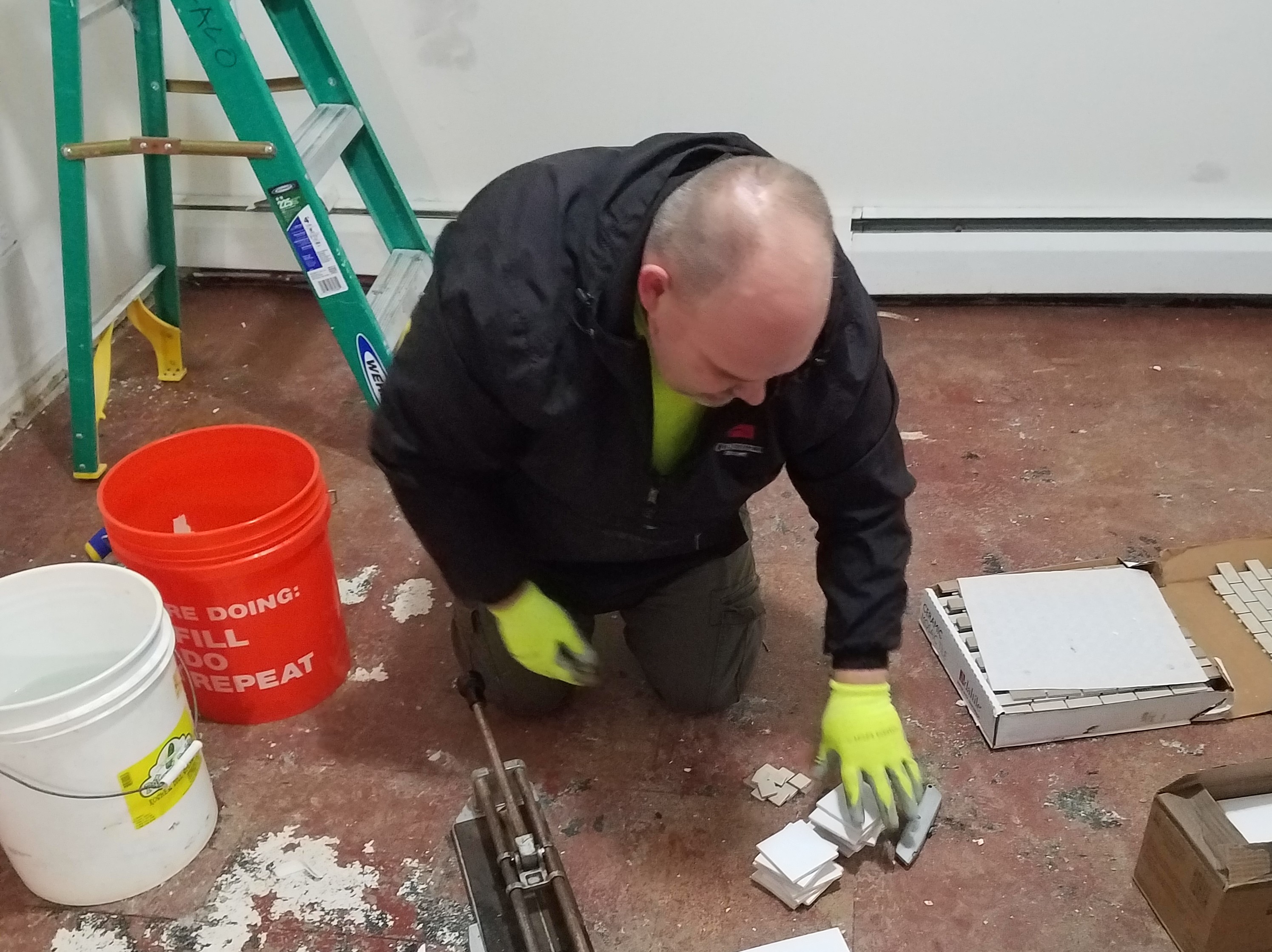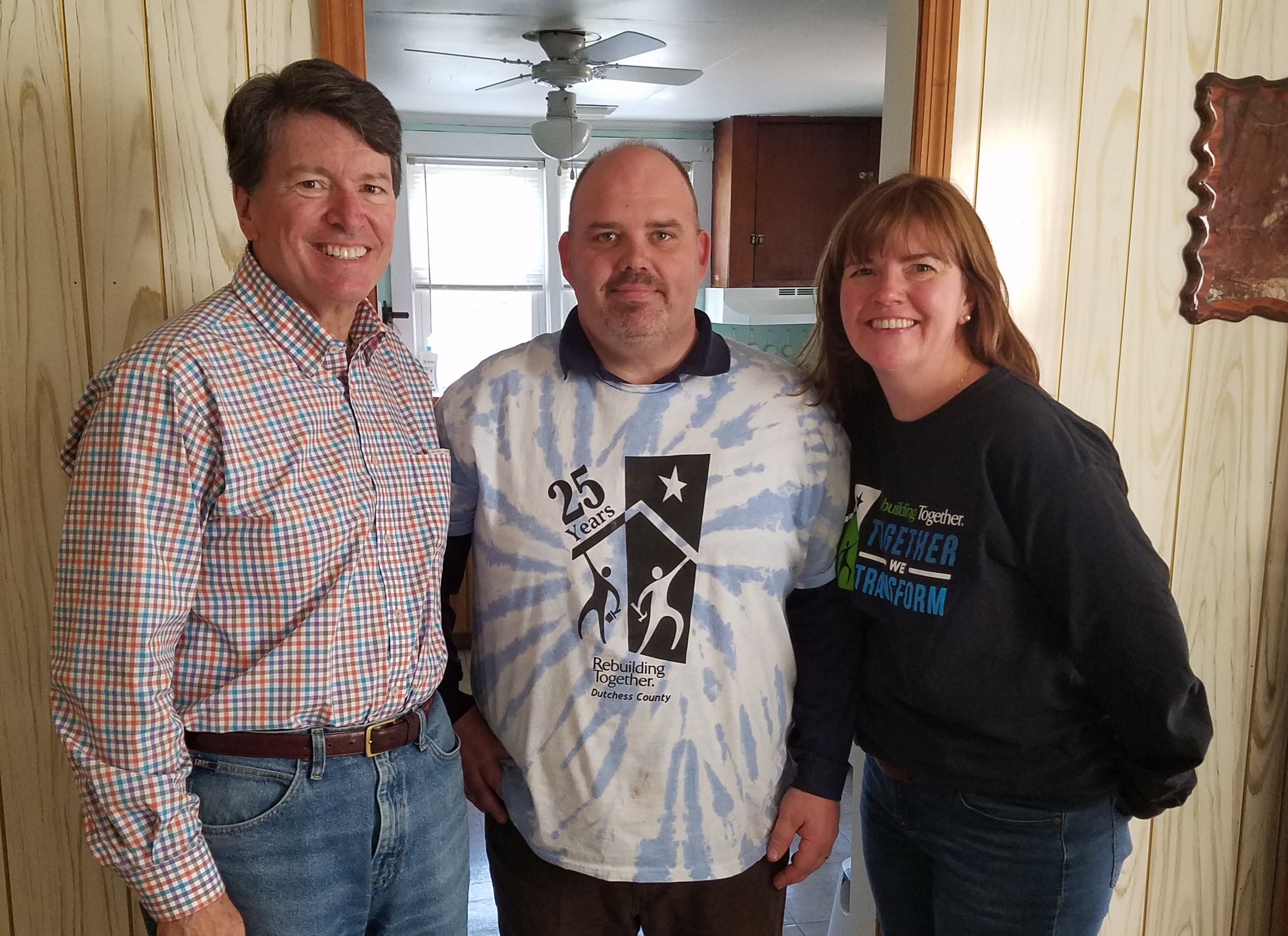 Volunteer Spotlight: Tim Barry
Even though he admits he stole this quote from someone else, Tim Barry, quite literally, lives by the motto "The road to success is always under construction." Tim has worked for Consigli Construction for 14 years, first in Worcester, MA, and now as Director of Operations for their Pleasant Valley and Albany, NY locations.
How did Tim get involved with Rebuilding Together Dutchess County? He sought us out! When working in Massachusetts, the Worcester office performed projects for the local Rebuilding Together affiliate in that area. As soon as Tim relocated to Dutchess County, he wanted to see where the Pleasant Valley Consigli office could contribute locally. Tim is a true believer in the Rebuilding Together mission so when he saw there was an affiliate in the area, he knew who to call.
Tim started out as a House Captain, leading a team of Consigli employees on Fall Rebuilding Day projects. This year he completed his third project, for Michele, a Stanfordville homeowner. "She's wonderful and overall just blown away that we're able to do this for her." He recognizes that Michele understands the mission of everyone coming together and trying to help. Seeing the reaction from a homeowner is gratifying for Tim. "It's just remarkable, and makes everyone there feel good to see how appreciative the homeowner is."
Besides his yearly role as a House Captain, Tim has recently joined the Rebuilding Together Board of Directors. He appreciates that the nonprofit stands out among others. "To me, a lot of organizations have an excellent mission, but sometimes it's not as broadly based as Rebuilding Together's. Rebuilding Together has been focused on improving the lives of the homeowners but also adding to some of the services and expanding what they can do because they recognize the need. And so, for me, seeing that forward thinking and being able to help more people in need is a big differentiator."
"Tim has unique expertise, and even before he joined the board, he was providing insightful thoughts and ideas," says Executive Director, Christina Boryk. "It was a natural fit, especially since he already had an affinity with our organization from when he worked in Worcester, and clearly supports and believes in our mission. We're lucky to have him."
We're grateful to have Tim helping us along this road of construction, one homeowner at a time, and no doubt leading us into a successful future.