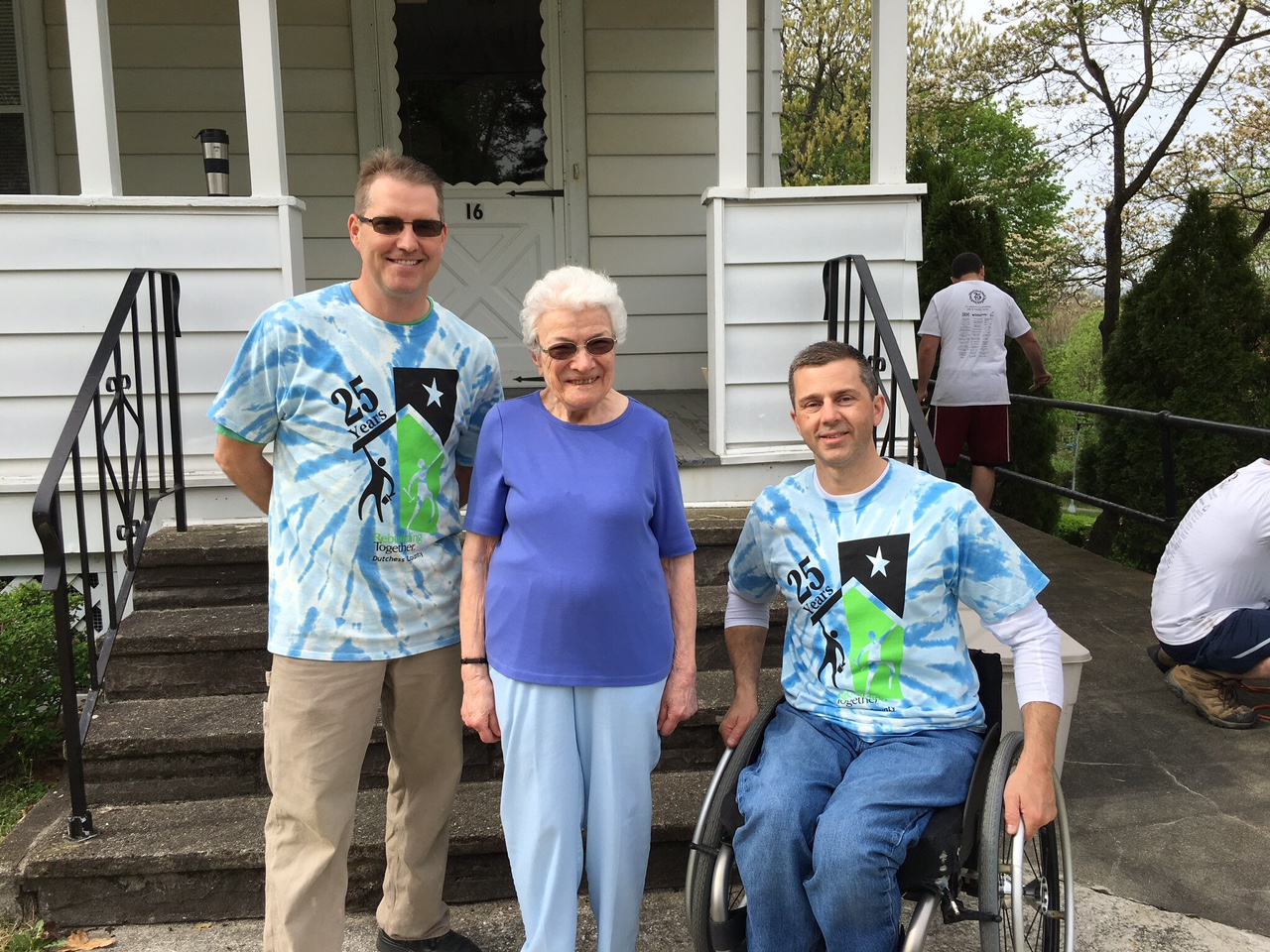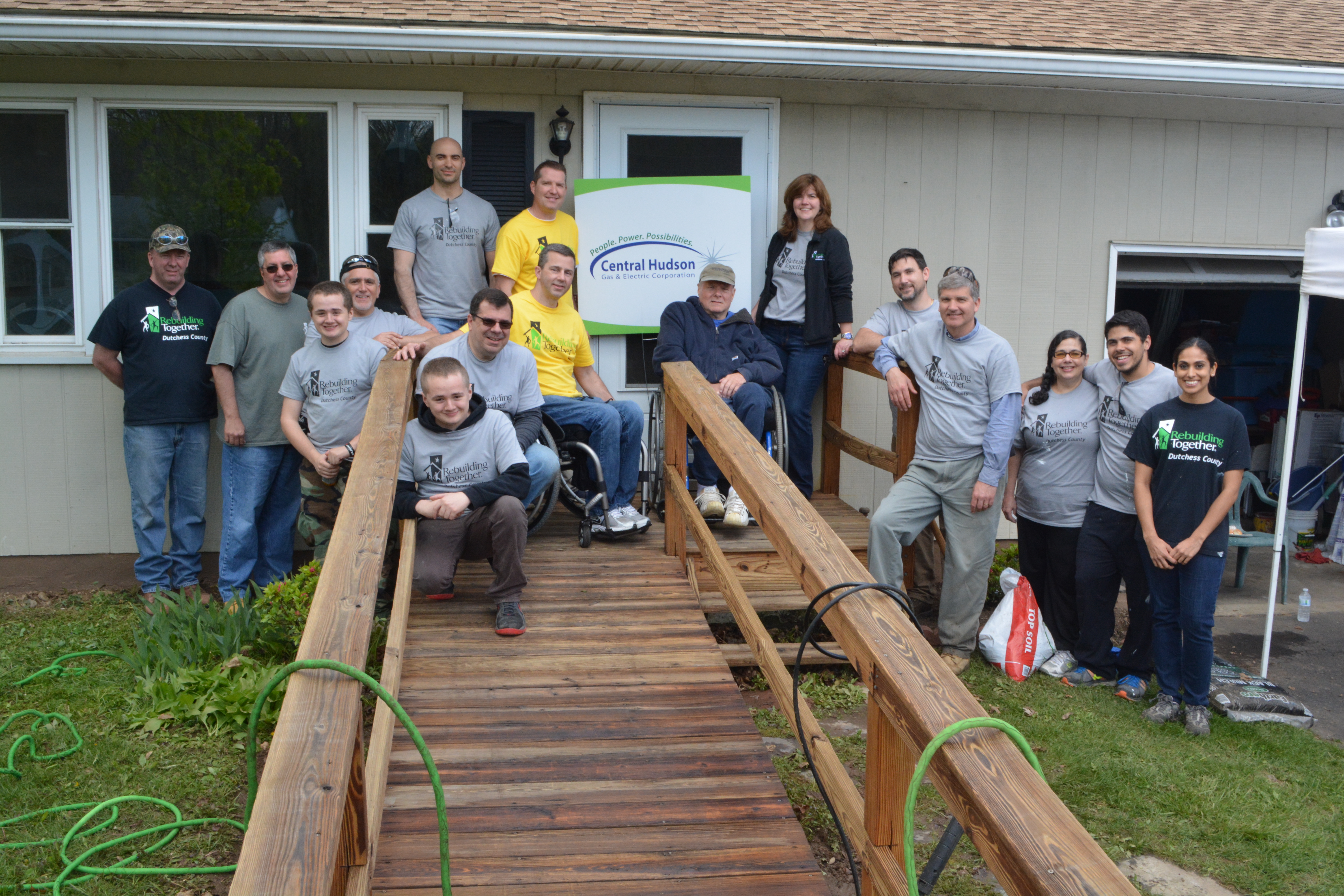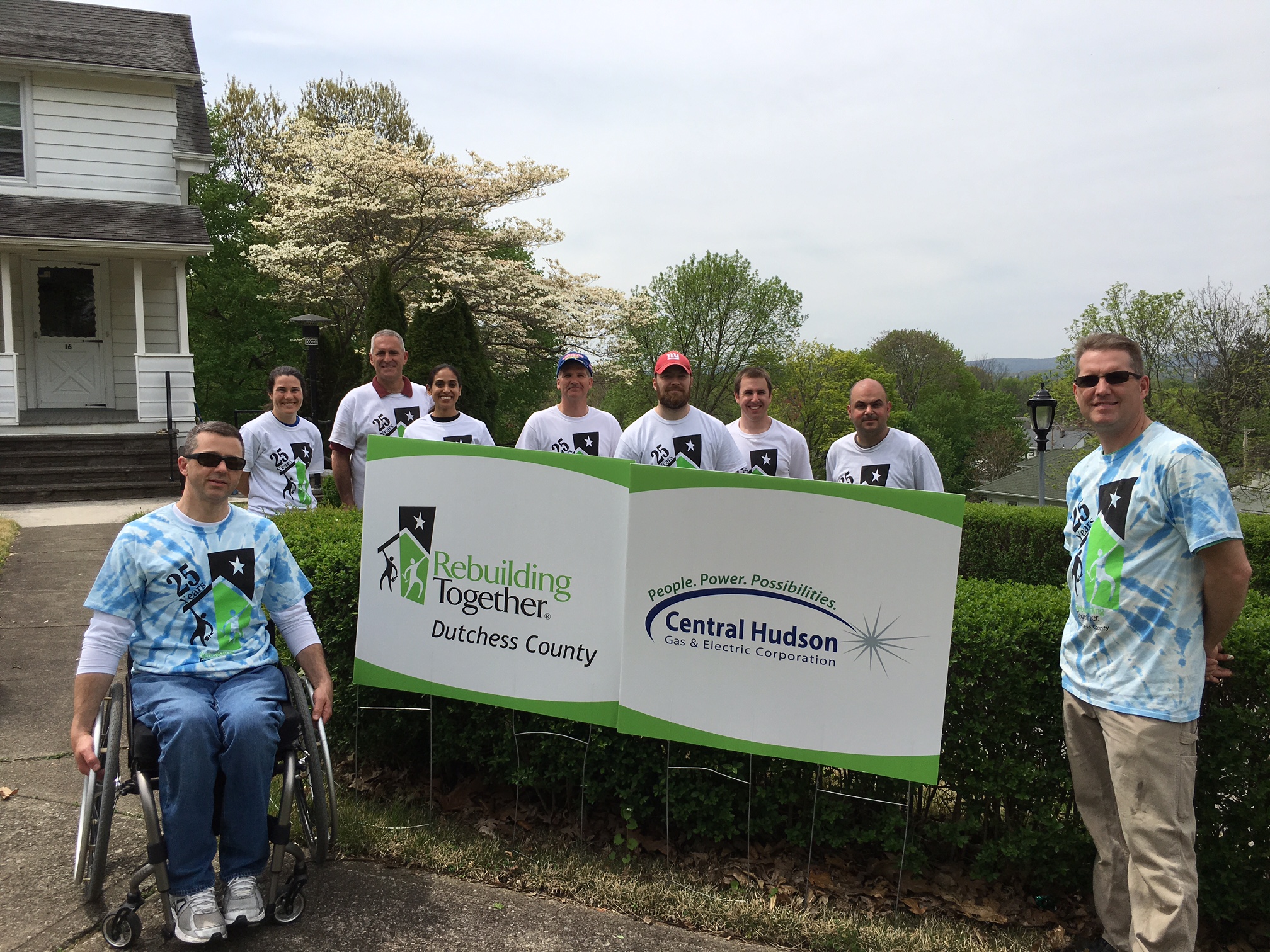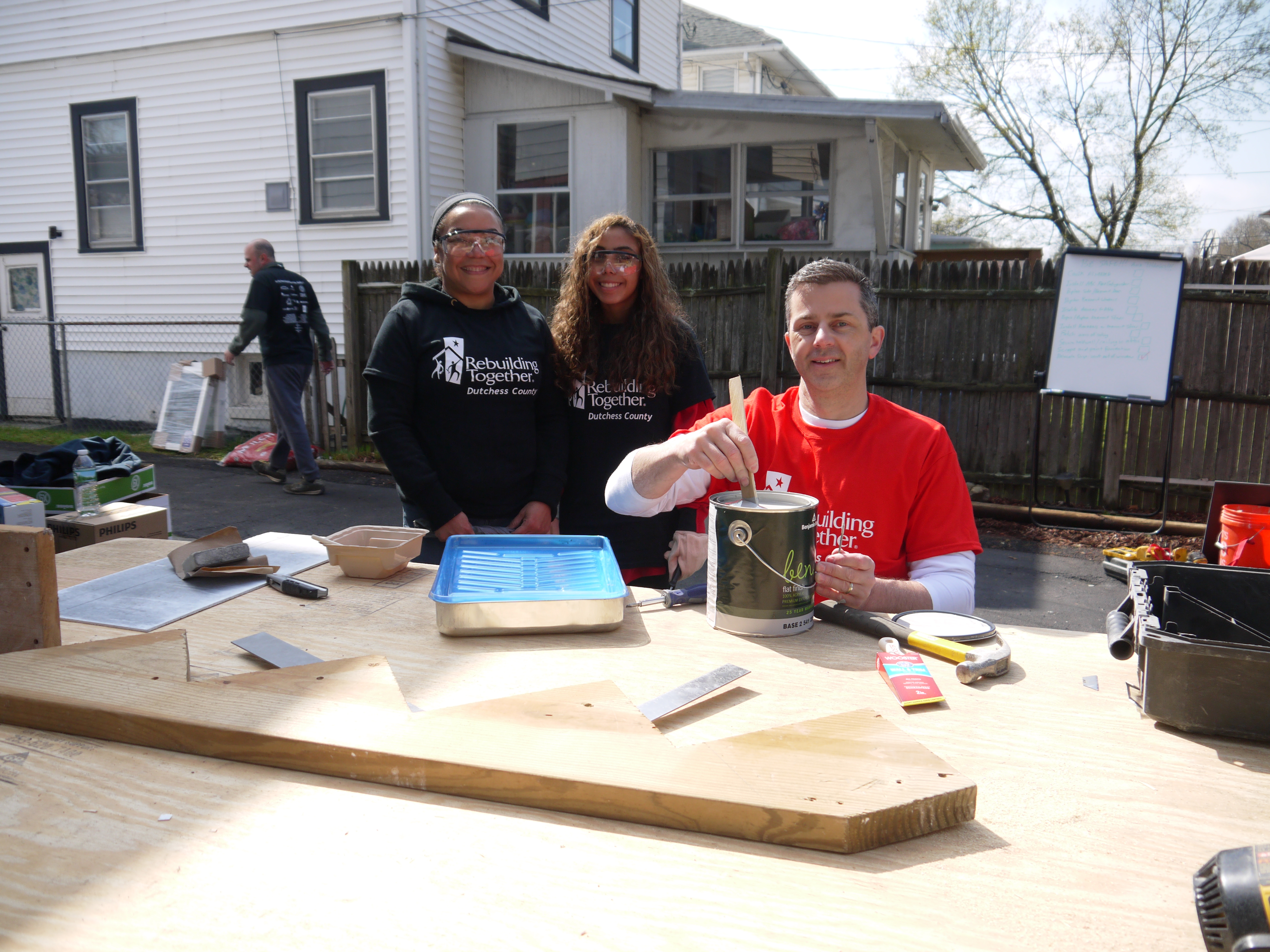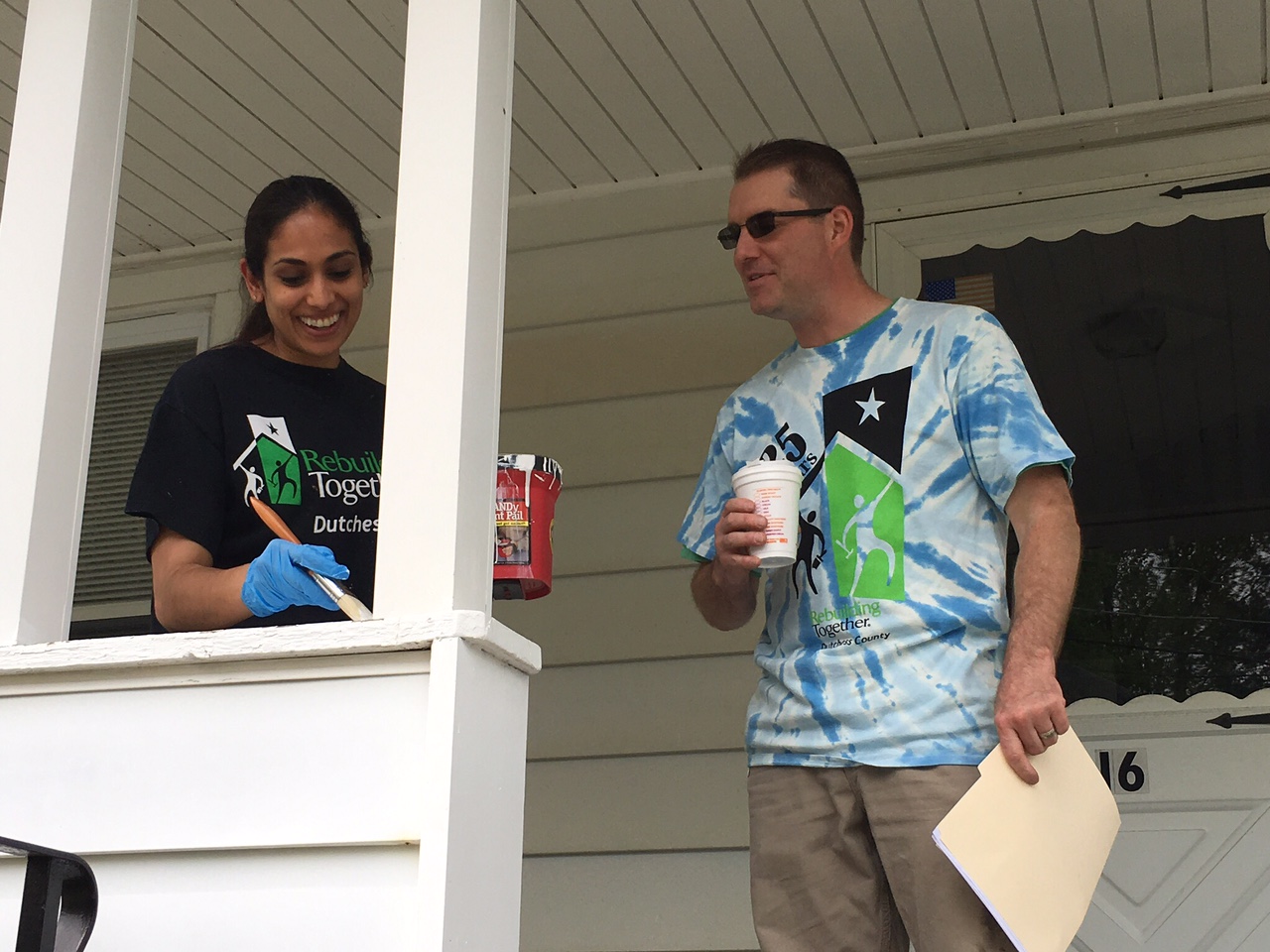 Volunteer Spotlight: Jason & Jay
This dynamic duo – House Captain Jason Puckett and Volunteer Coordinator Jay Tompkins – led the Central Hudson team for a National Rebuilding Day project in Red Hook this past April, but they've been spearheading teams since 2013.
Jay is a Cost & Rate Analyst with Central Hudson and Jason is in Accounting and Finance. They say you don't need to be a master carpenter or handyman to volunteer with Rebuilding Together. "There is something for all skill levels to meaningfully participate in this cause," says Jay.
We asked them both if there was any particular moment or memory that stands out for them during their experience with Rebuilding Together:
"Yes, there have been many. Each year we get to experience the sincere gratitude from each and every homeowner whose lives we touched and changed in just a single day." – Jay
"The letter I received from a recipient after the project was over, expressing her gratitude for what we did at her home!! What a great feeling knowing the lasting impact we had on her life." – Jason
Fun tidbits:
Jason's favorite thing about the Hudson Valley is that it is close to everything, and there are so many activities that one can enjoy!!!
Jay's main hobby is cooking and this is his favorite time of year with the abundance of fresh local produce that is grown right here in the Hudson Valley.