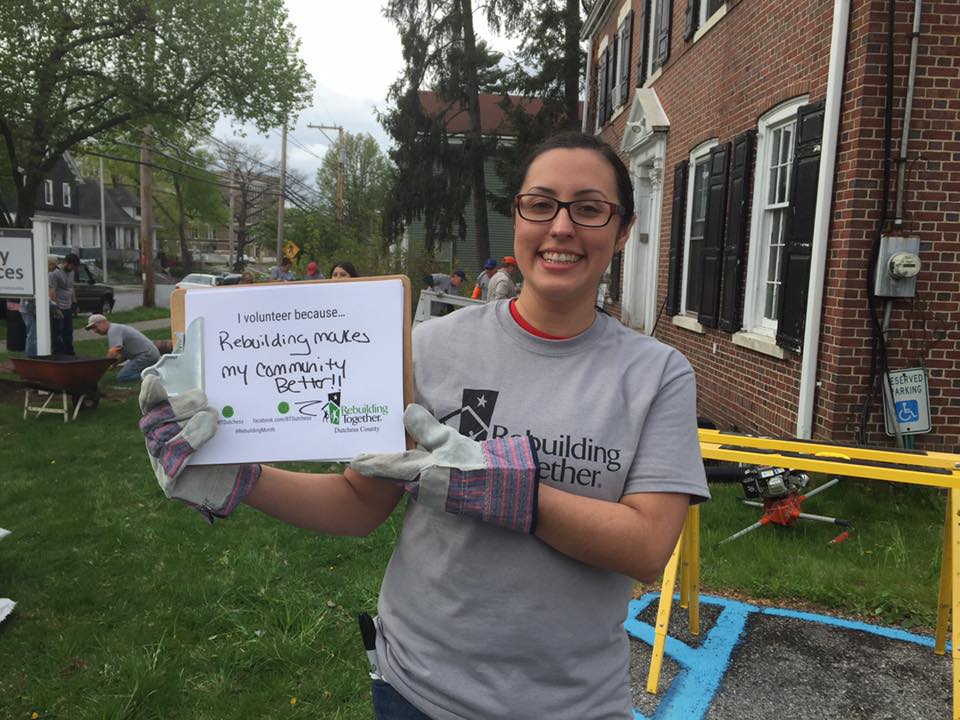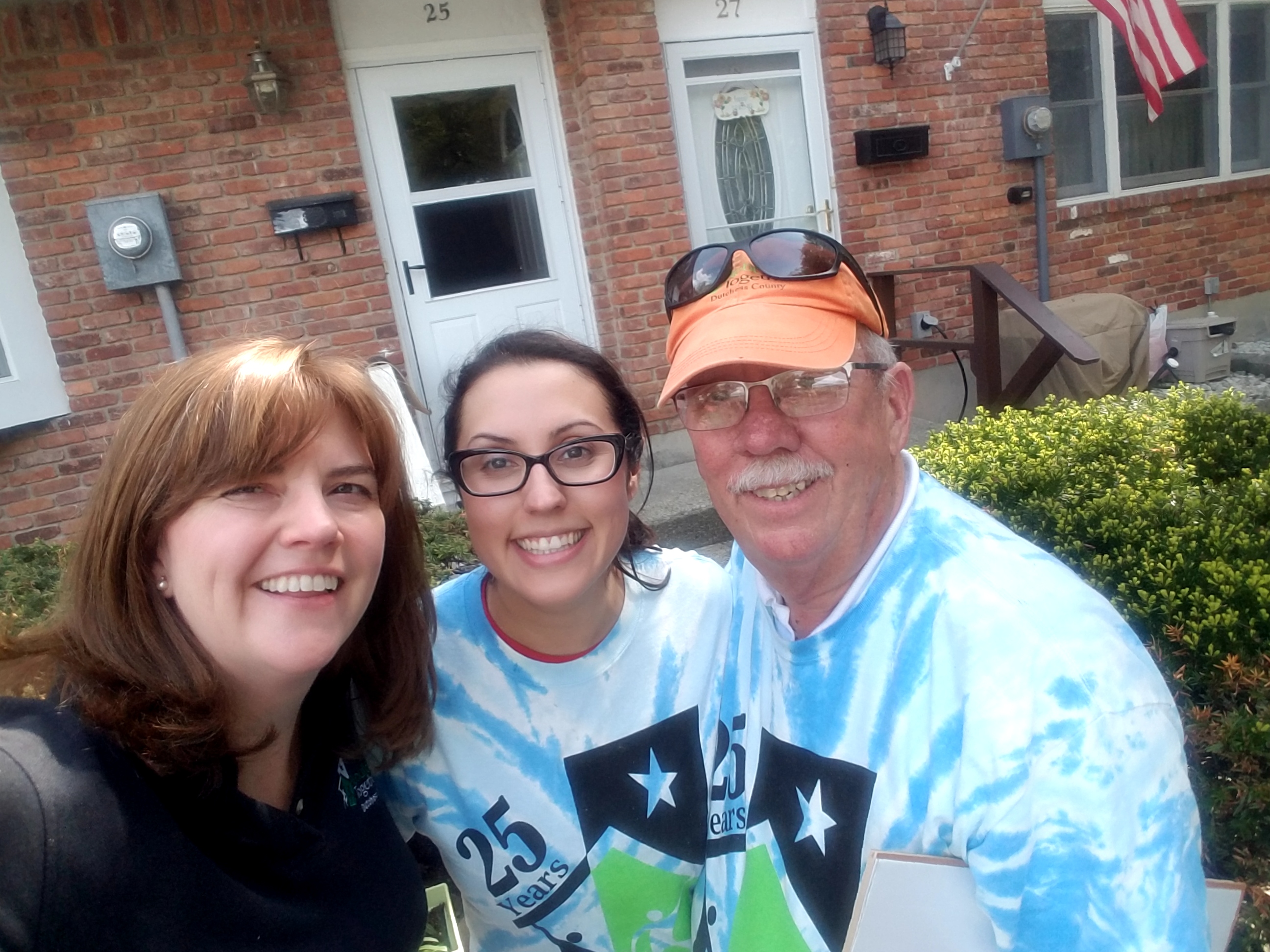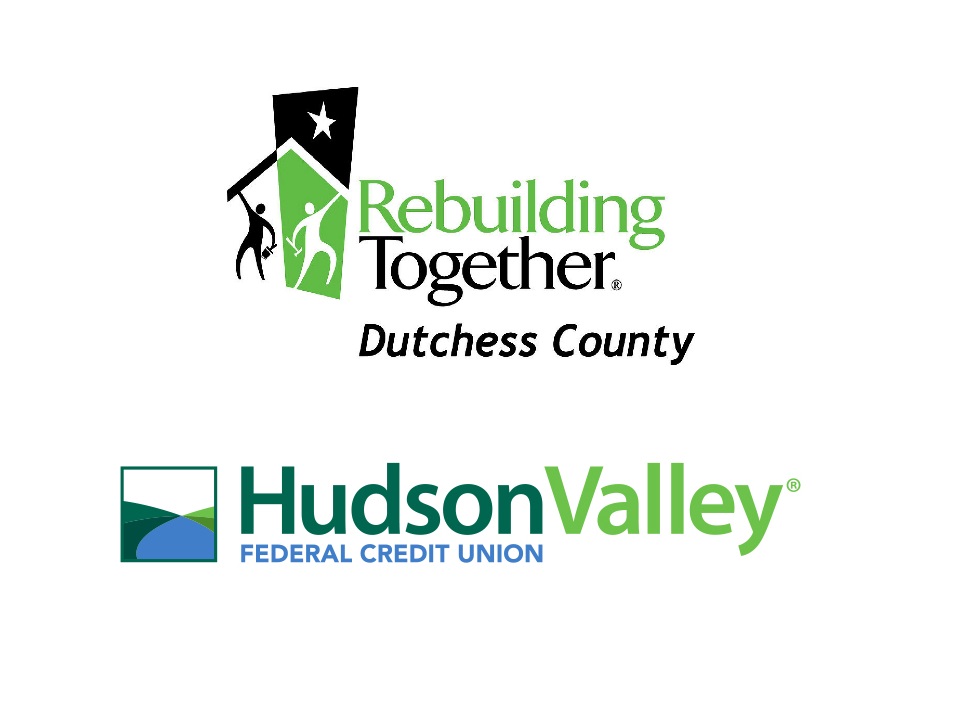 Volunteer Coordinator Spotlight: Rachel Ronk
Rachel has volunteered with Rebuilding Together Dutchess County since 2011. This National Rebuilding Day (NRD) will be Rachel's eighth year serving as a Volunteer Coordinator for the Hudson Valley Federal Credit Union (HVFCU) team. Rachel is the Real Estate Closing and Secondary Market Supervisor at HVFCU, which she has worked at for 10 years. HVFCU has been a contributing partner of RTDC for 19 years, providing financial support as well as a Rebuilding Day team made up of employees and family. Outside of volunteering for RTDC, she is on the HVFCU's Community Involvement Committee as well as the planning committee for the Orange County Senior Games. Rachel lives in Wallkill, NY with her husband Ken and dog George, where they enjoy traveling, politics, and hiking around the Hudson Valley.
What's it like to be a Volunteer Coordinator?
Being a Volunteer Coordinator is a very rewarding role. A lot of time and effort goes into coordinating volunteers and all the needed resources to support them and the project. When it all comes together on NRD and you see how all that hard work comes to fruition it's really such a fulfilling and gratifying experience. You feel proud of yourself and the team you put together to make the magic happen.
What do you look forward to in your future with Rebuilding Together Dutchess County?
As a Volunteer Coordinator I look forward to continuing to do my part of getting volunteers onboard to help local homeowners repair and revitalize their homes. I also want to get the word out to more volunteers and homeowners as to how RTDC can benefit them!
What do you wish other people knew about Rebuilding Together Dutchess County?
Working as volunteer and Volunteer Coordinator with RTDC I've developed so many relationships with fellow volunteers and community members. Being a part of NRD fosters friendships that last beyond the project!
Fun Facts! What is your favorite…
• Local Restaurant: Garvan's in New Paltz
• Music Genre: Classical
• TV Show: My current favorite shows are Designated Survivor, Stranger Things, and Game of Thrones
• Sports Team: I don't follow any specific team but I am Mets by fan by default because of my husband
• Hobby: I love wine tastings and trying different wines from around the world, as well as experiencing different wine trails in the US.
Rebuilding Together is really about hard-working, compassionate people helping other people. Volunteer with Rebuilding Together Dutchess County and become a partner in your community.