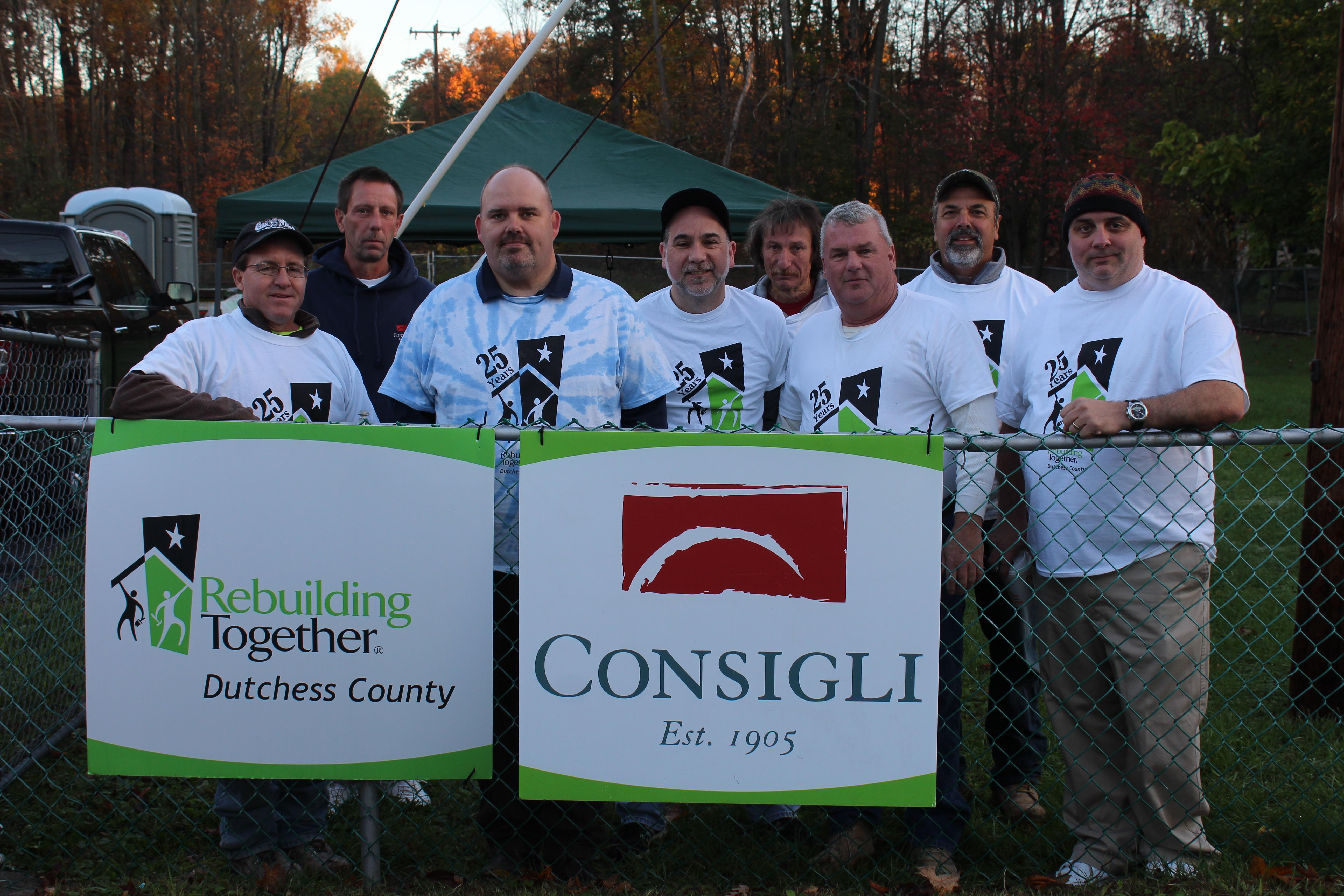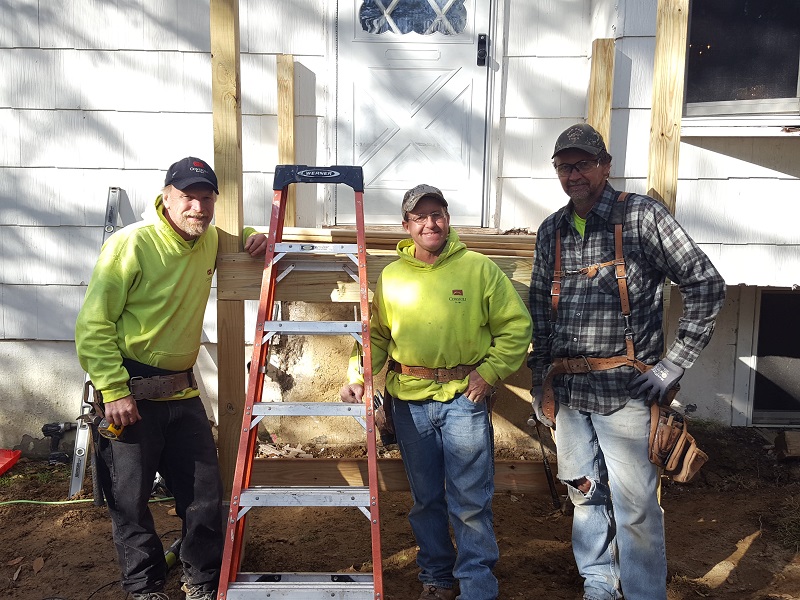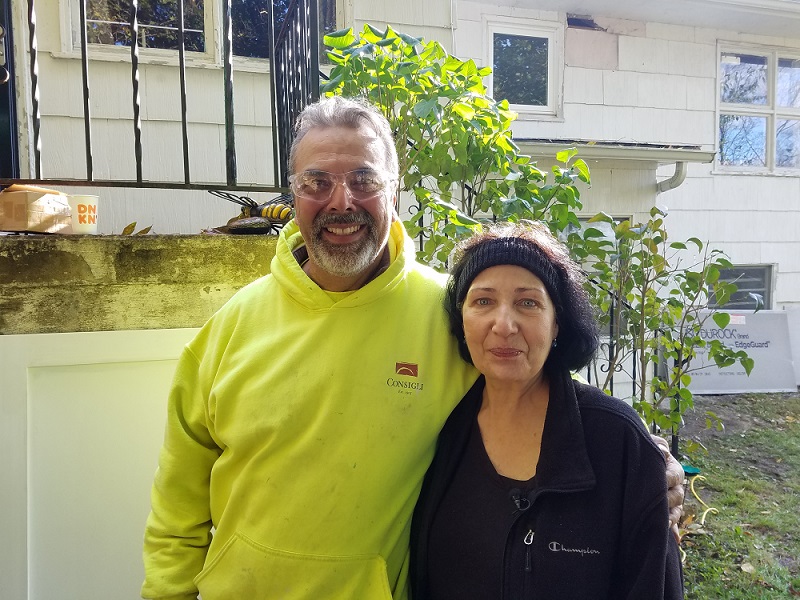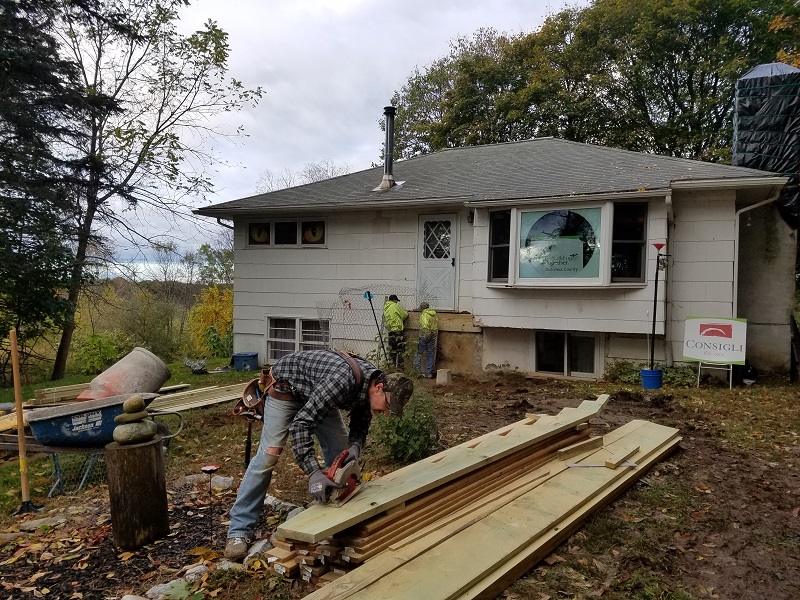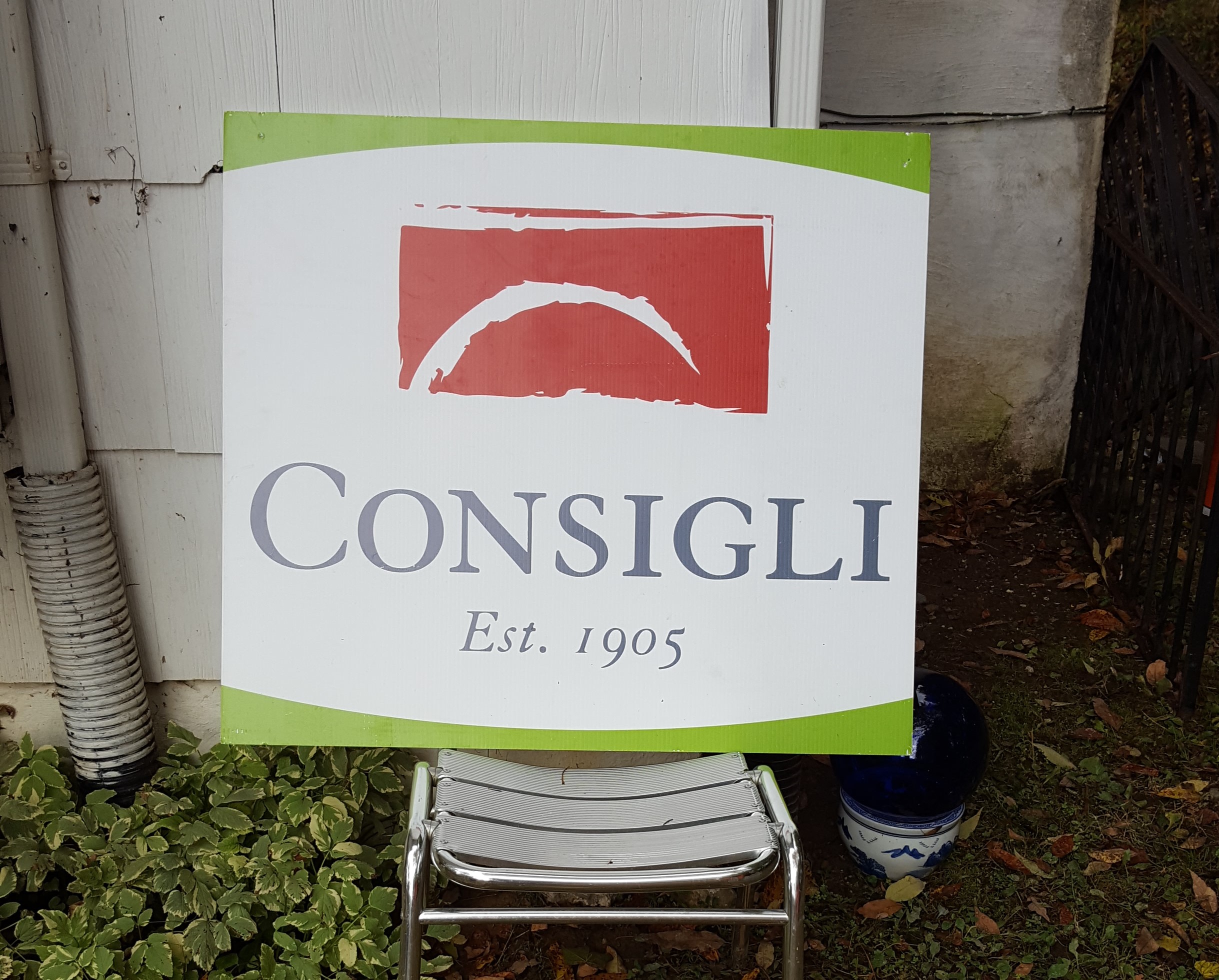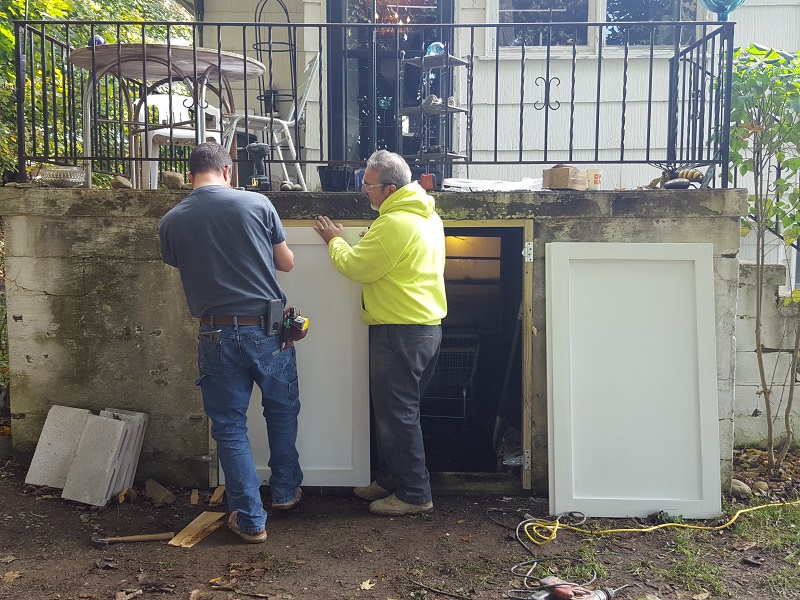 The Strongest Foundation of All: Community
Consigli Construction started in 1905 as a small, family run business. It has grown to become one of the largest general contractors in the Northeast, now run by the fourth generation of Consiglis.
"We as a company at Consigli really enjoy giving back to our community," says Tim Barry, Director of Operations for New York. "Our culture is really surrounded by that. Our motto has always been to give back where we live and work."
Consigli has been a proud supporter of Rebuilding Together Dutchess County for three years. But before Tim Barry contacted Rebuilding Together Executive Director Christina Boryk about getting involved, Tim was already familiar with the nation-wide nonprofit. When working for Consigli in Worcester, MA, Tim was involved in projects with the local affiliate there. It was a natural transition for him to get the Pleasant Valley Consigli office involved when he transferred to Dutchess County.
"Across all of our offices, we're involved in many different programs and give back in different ways, whether it's volunteering at a food pantry or giving back where we can with skilled labor." And their skill and expertise make them a huge asset for Rebuilding Together. Tim jokes that we save the challenging projects for them, but it's true. Their team has an ability to do projects others can't, enabling us to help a homeowner whom we wouldn't have been able to otherwise.
That was the case with Michele, a Stanfordville resident. This fall, Tim and his team tore down and replaced her crumbling front steps and entryway, and repaired a living space that will give Michele a place to have a live-in aide in the future to help her manage her disability.
However, it's not just their skill that makes them great. "Tim and his team go above and beyond for our homeowners," explains Christina. "They do extra painting to make sure a space really comes together, they ensure every detail is taken care of, including having a cleaning crew come in so the homeowner doesn't need to worry about dust or debris left from the construction. You can tell they care about the homeowners they are helping and that speaks volumes."
Consigli has more than 1,000 employees, with 9 regional offices. They have completed major projects from the interior and exterior restoration of the State House in Maine, to being awarded the Multi-Award Construction Contract (MACC), a five-year contract including a wide range of construction, renovations and restorations to the United States Capitol Complex in Washington, DC.
Locally, the company renovated the Franklin D. Roosevelt Presidential Library and Museum in Hyde Park; constructed Bard College's Lászlo Z. Bitó Music Conservatory Building, a 17,000 sq. ft. state-of-the-art music teaching and performance facility; are working with Walsh Construction on the 700,000 sq. ft Vassar Brothers Medical Center's New Patient Pavilion; and many, many more.
They also built the new Stanford Public Library – Michele's public library. Talk about impacting a community!