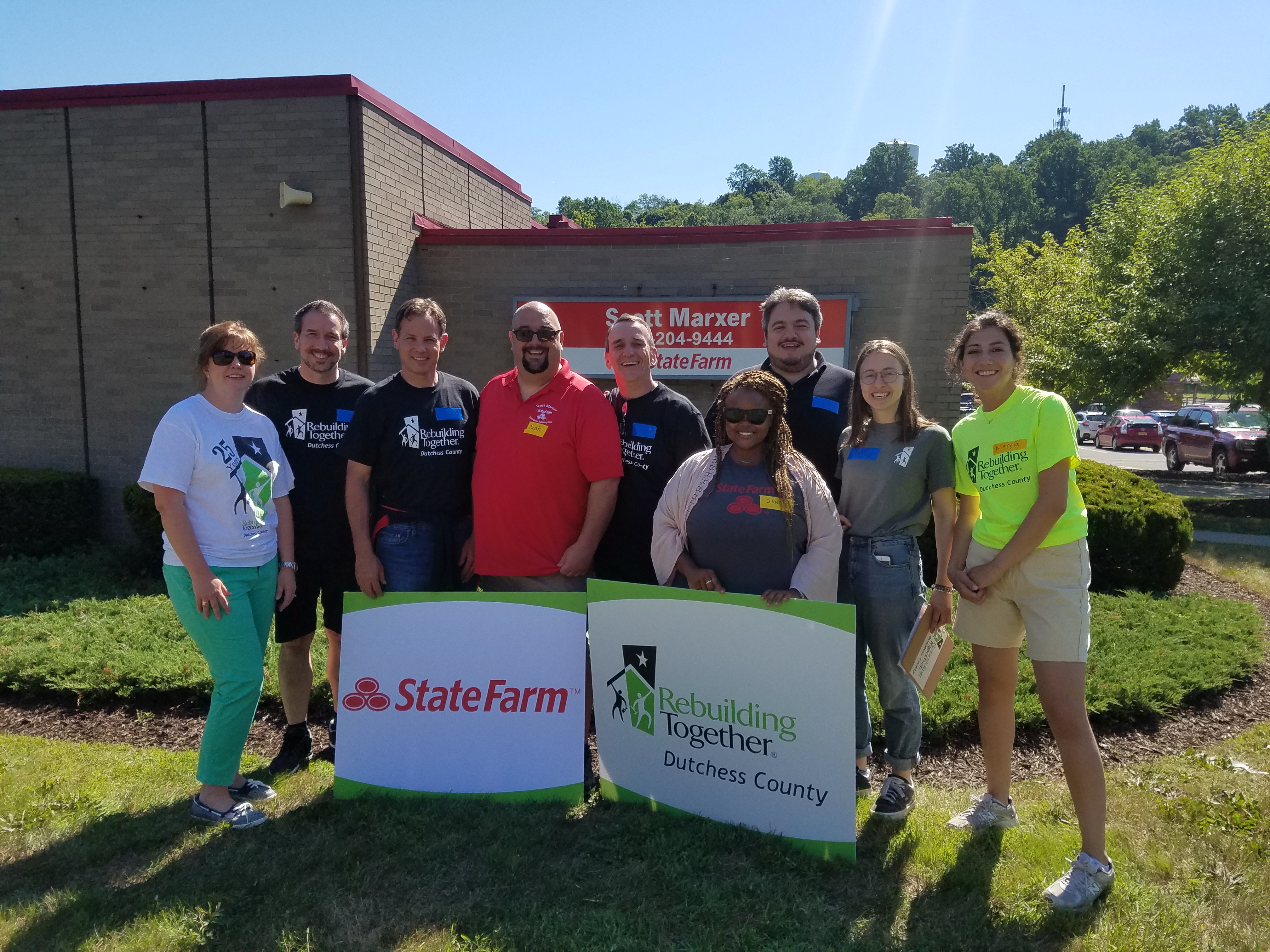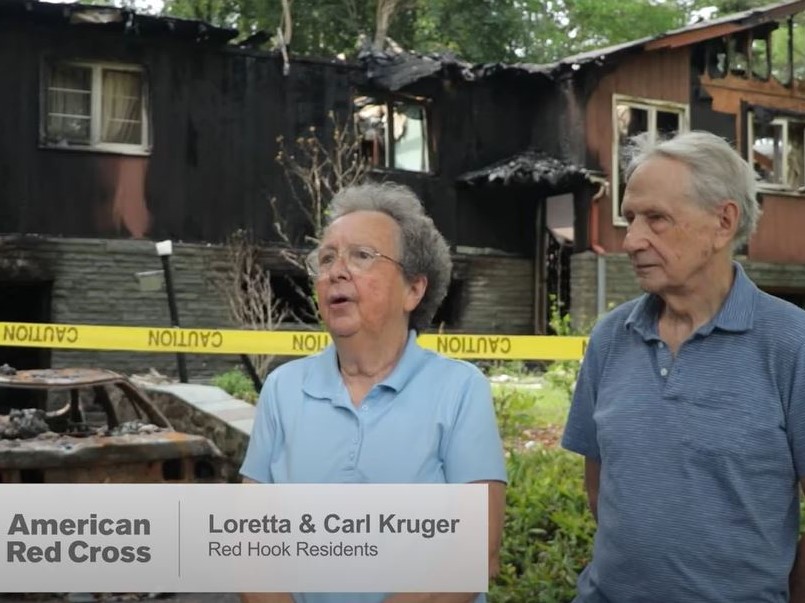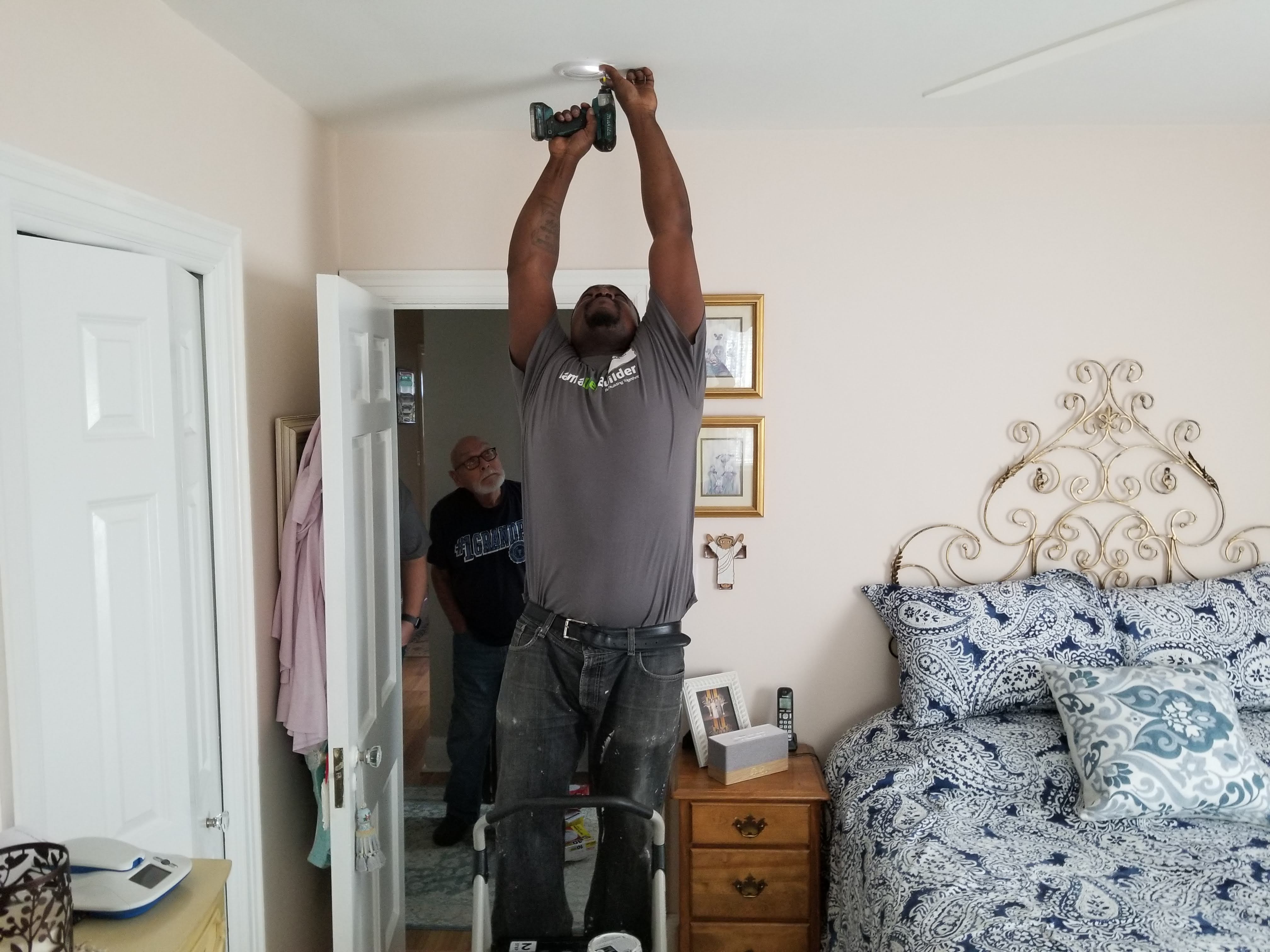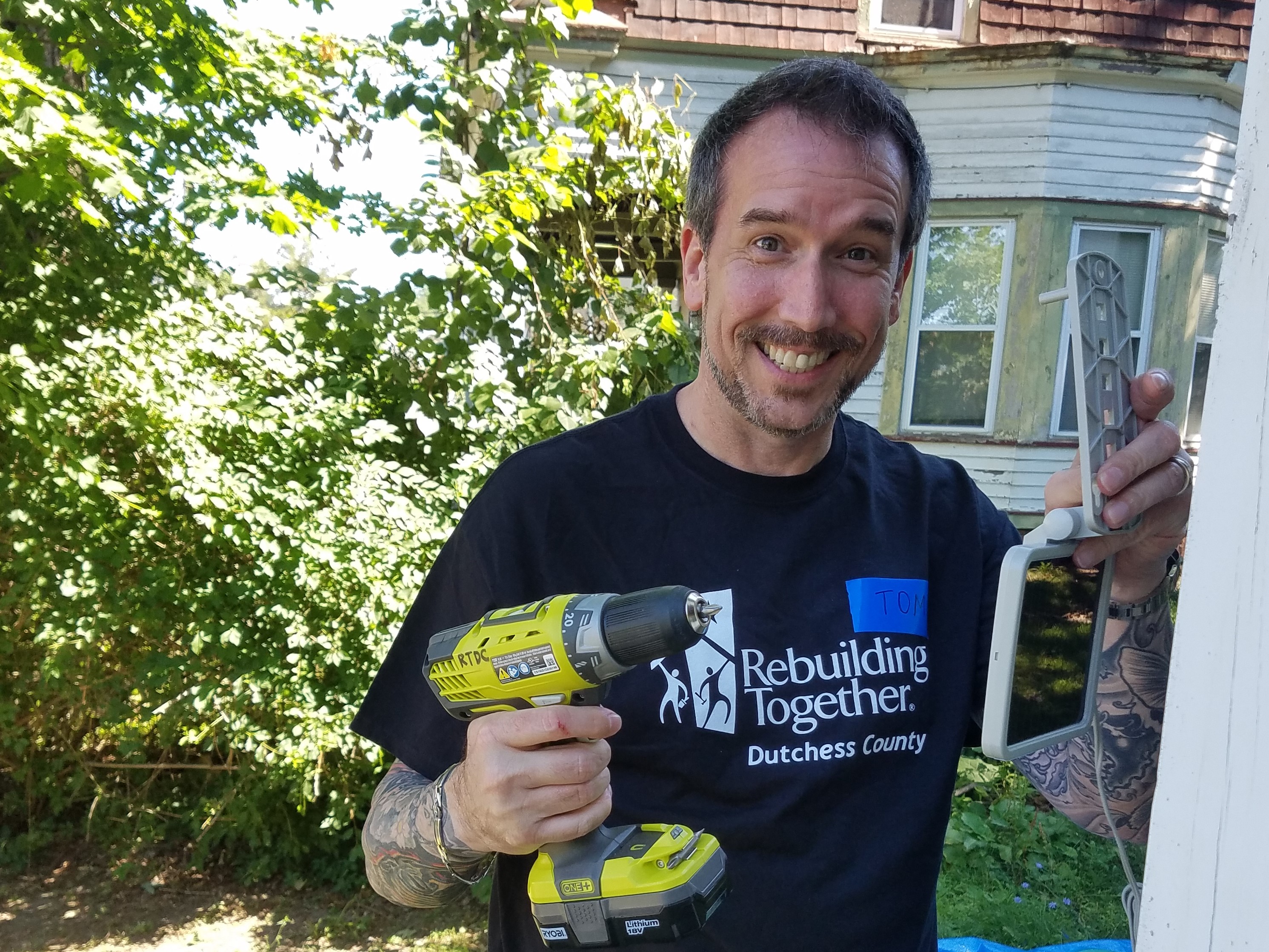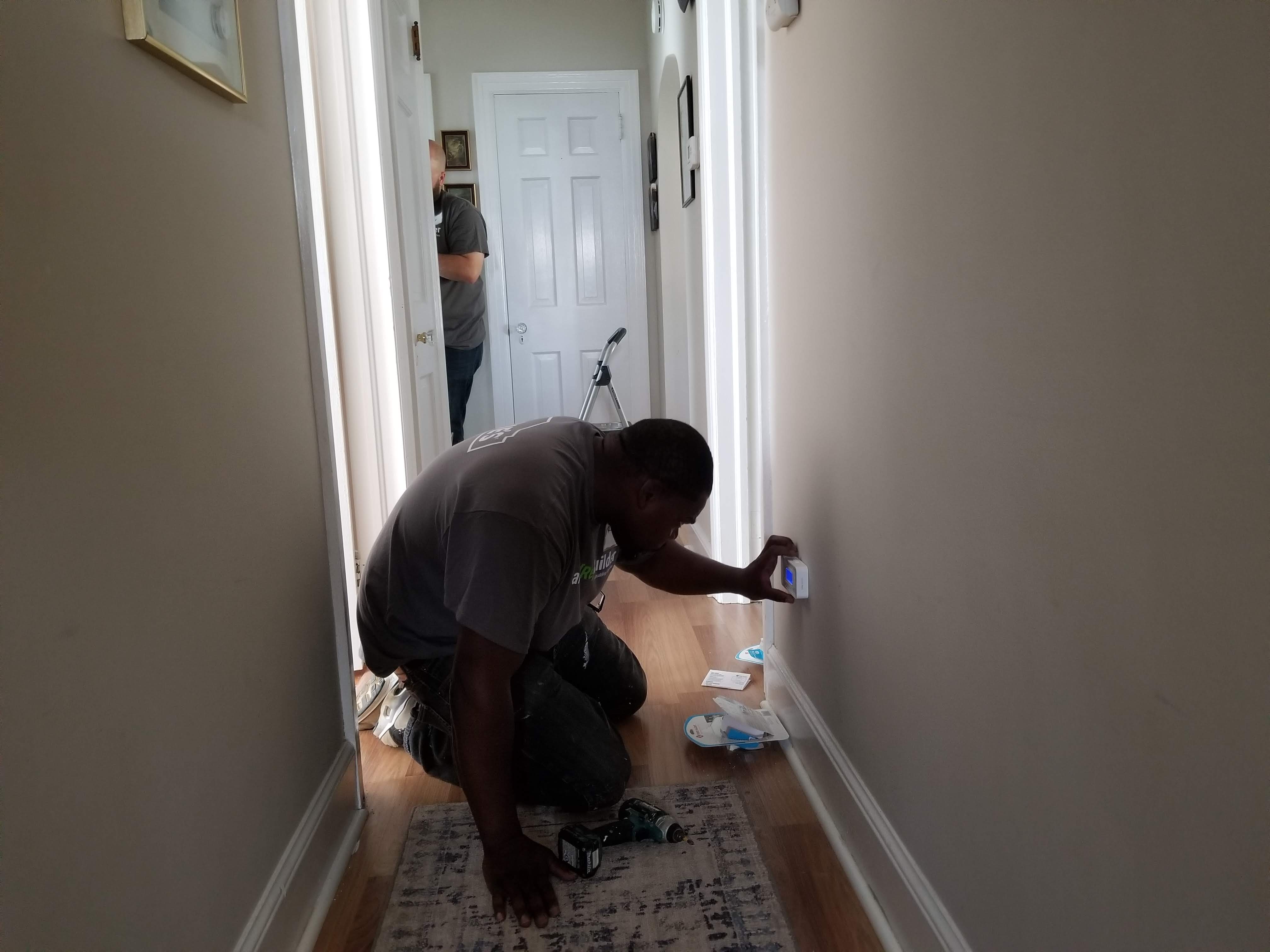 State Farm: A Partnership that Saves Lives
As they stood watching their house burn, Carl and Loretta Kruger called their State Farm insurance agent, Laura Squillante. Two hours later she was there, climbing over the debris, helping them carry out clothing and picture frames from the rubble. The Kruger's were not expecting her to show up so quickly, let alone stay and help them.
Little did the Kruger's know that State Farm also supports the program that helped save their lives.
The Kruger's lives were saved because they had smoke alarms installed as part of Rebuilding Together's Home Safety & Fire Prevention (HS&FP) program, in partnership with the American Red Cross and supported in part by State Farm. However, the newly installed smoke alarms were not the only thing that saved the Kruger's lives—it was also their actions. "The Home Safety & Fire Prevention program actively educates homeowners about fire prevention, preparedness, and safety," says Rebuilding Together Dutchess County Executive Director Christina Boryk. "The Krugers knew how to quickly exit their home and to do it immediately – that helped save their lives."
For State Farm, "one of our philanthropic focuses is home fire safety," explains Jennifer Young, State Farm Corporate Responsibility Analyst, "which is why our relationship with Rebuilding Together Dutchess County is a great fit. [The Kruger's] experience is the perfect example of how the Home Safety and Fire Prevention Program saves lives."
We at Rebuilding Together are proud to partner with State Farm and this story clearly shows why. Together, with the American Red Cross, we make a real difference in our community, keeping our neighbors safer. The HS&FP program is open to any Dutchess County resident who meets basic eligibility requirements. Besides smoke alarms, recipients also receive a fire extinguisher, carbon monoxide alarm, motion-activated solar light, reflective house numbers and LED light bulbs.
State Farm's mission is to help people manage the risks of everyday life, recover from the unexpected and realize their dreams. "That's why our agents come into this line of work;" says Young, "they love helping people and being there in their time of need. It's that personal touch and customer/agent relationship that helps people feel secure, especially during unexpected times."
Thank you, State Farm for continuing to support our mission and for fulfilling your mission with such caring, compassionate people.