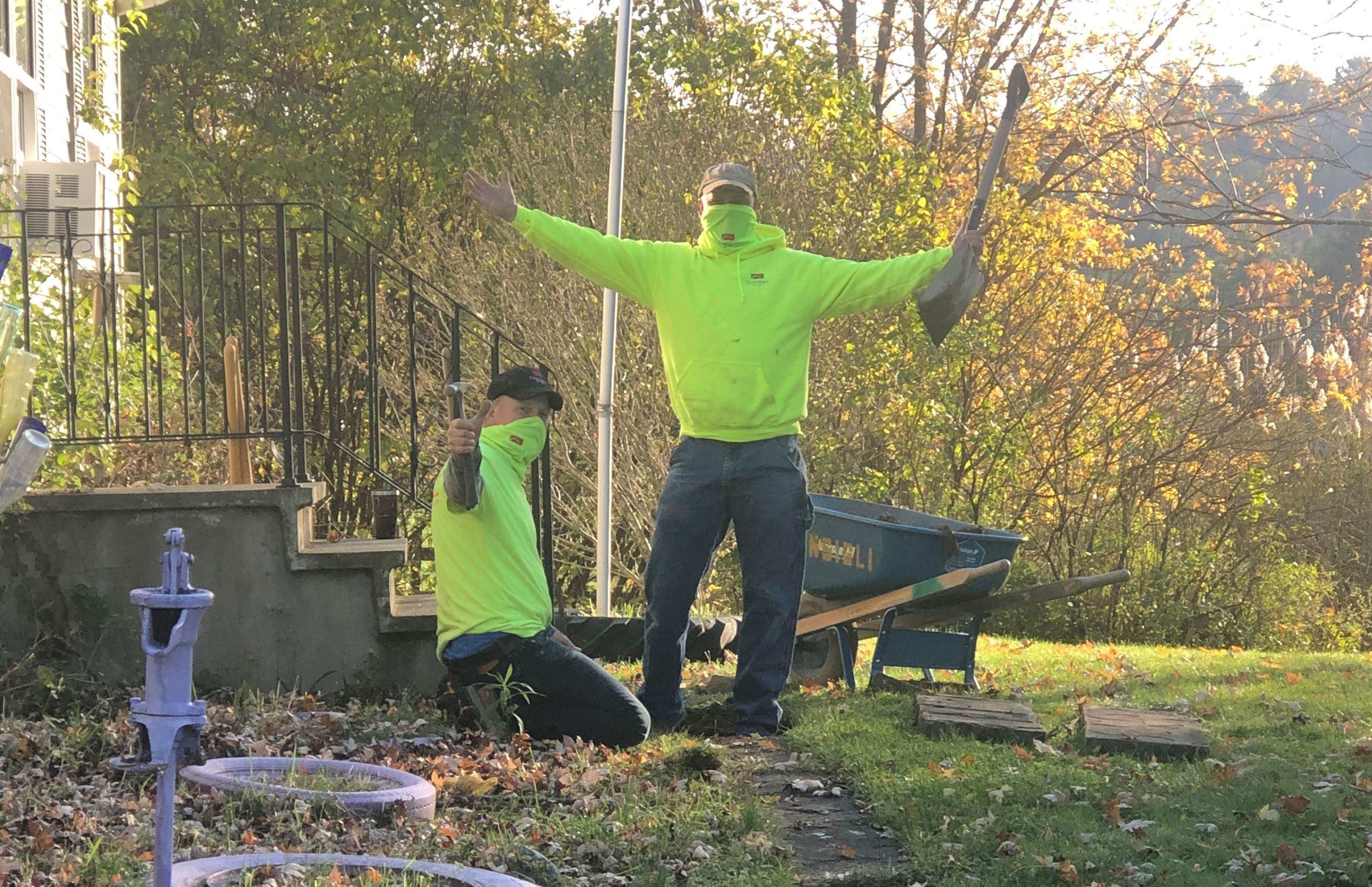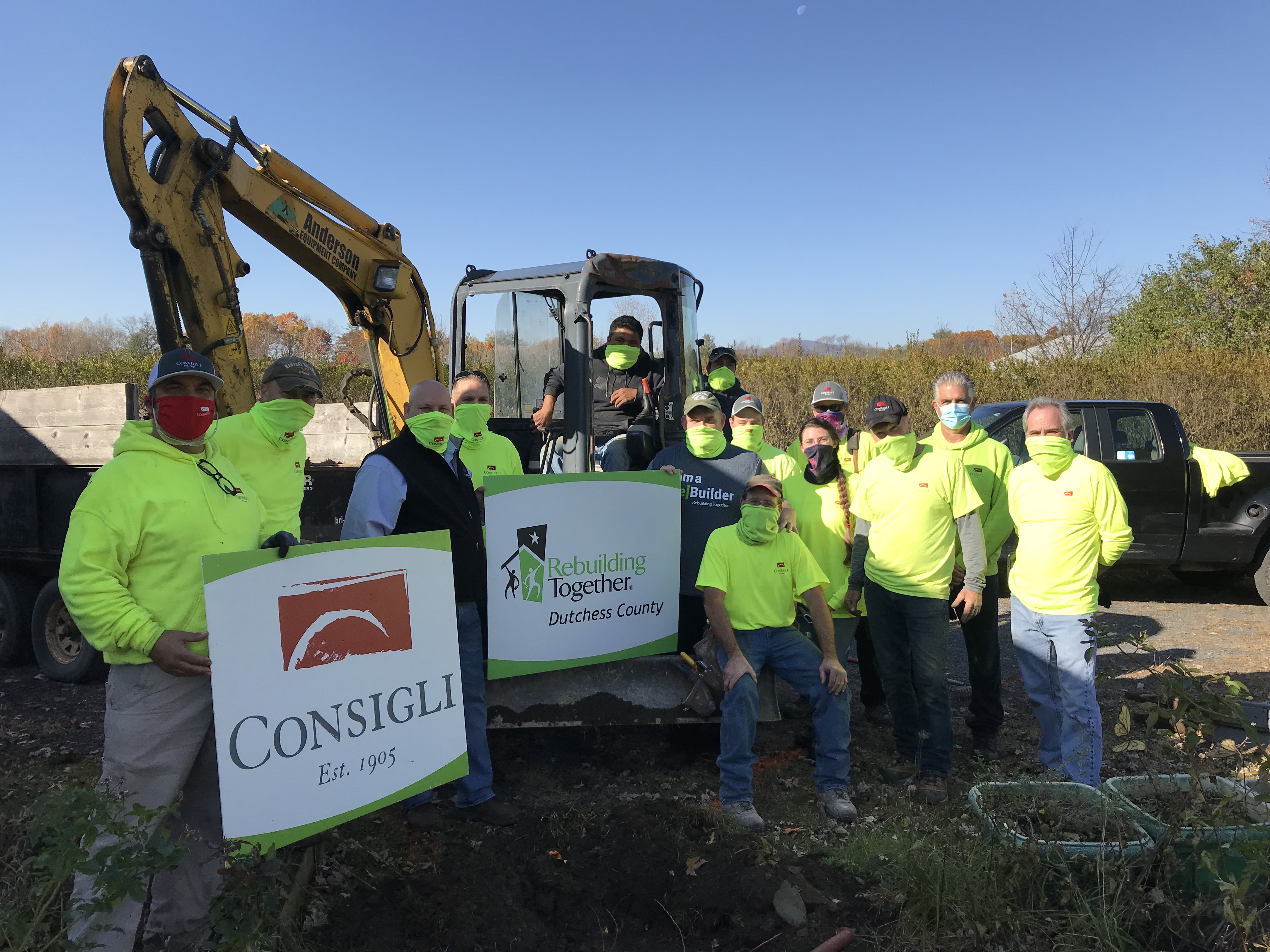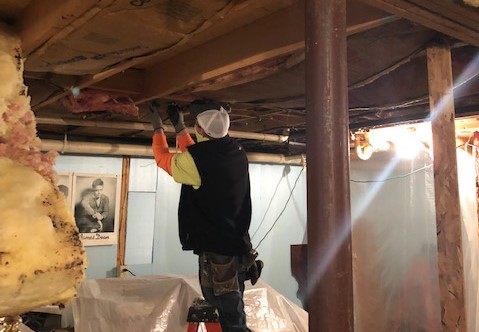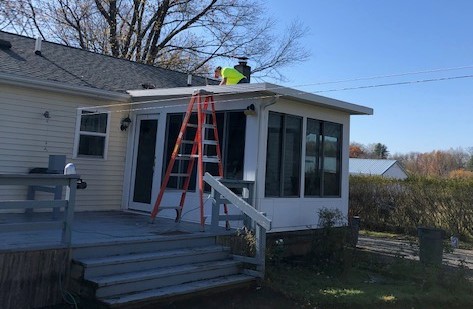 Safe and Healthy Repairs Assist Bob & Verna
"Back in our day, Pine Plains boys often married Red Hook girls." That, in a nut shell, is how Bob and Verna met. After Verna's parents passed away, the family farm was divided and Bob and Verna built their home on a piece of land on which she grew up. "It means everything," says Verna, in reference to their home. They have lived in their home for over 25 years and want to continue living there. However, now, both in their eighties, Verna says things around the house have been let go over the years as she and Bob were able to do less and less of the necessary regular maintenance themselves due to physical limitations and a fixed income.
The home repairs done for Verna and Bob were completed by a volunteer team which has worked with Rebuilding Together for several years and who agreed to assist with this project during the pandemic in 2020. Consigli Construction, in partnership with Rebuilding Together, put together a team and developed a plan to work on the home while keeping everyone safe by wearing masks, socially distancing and mainly working on exterior repairs.
Consigli took on several repairs to keep Bob and Verna moving around their home safely. The front walkway was dug up and replaced with new pavers to remove the potential of tripping on the old, uneven path. Verna also felt unstable getting in and out of the shower so the volunteers installed grab bars and now she feels confident and secure in taking showers.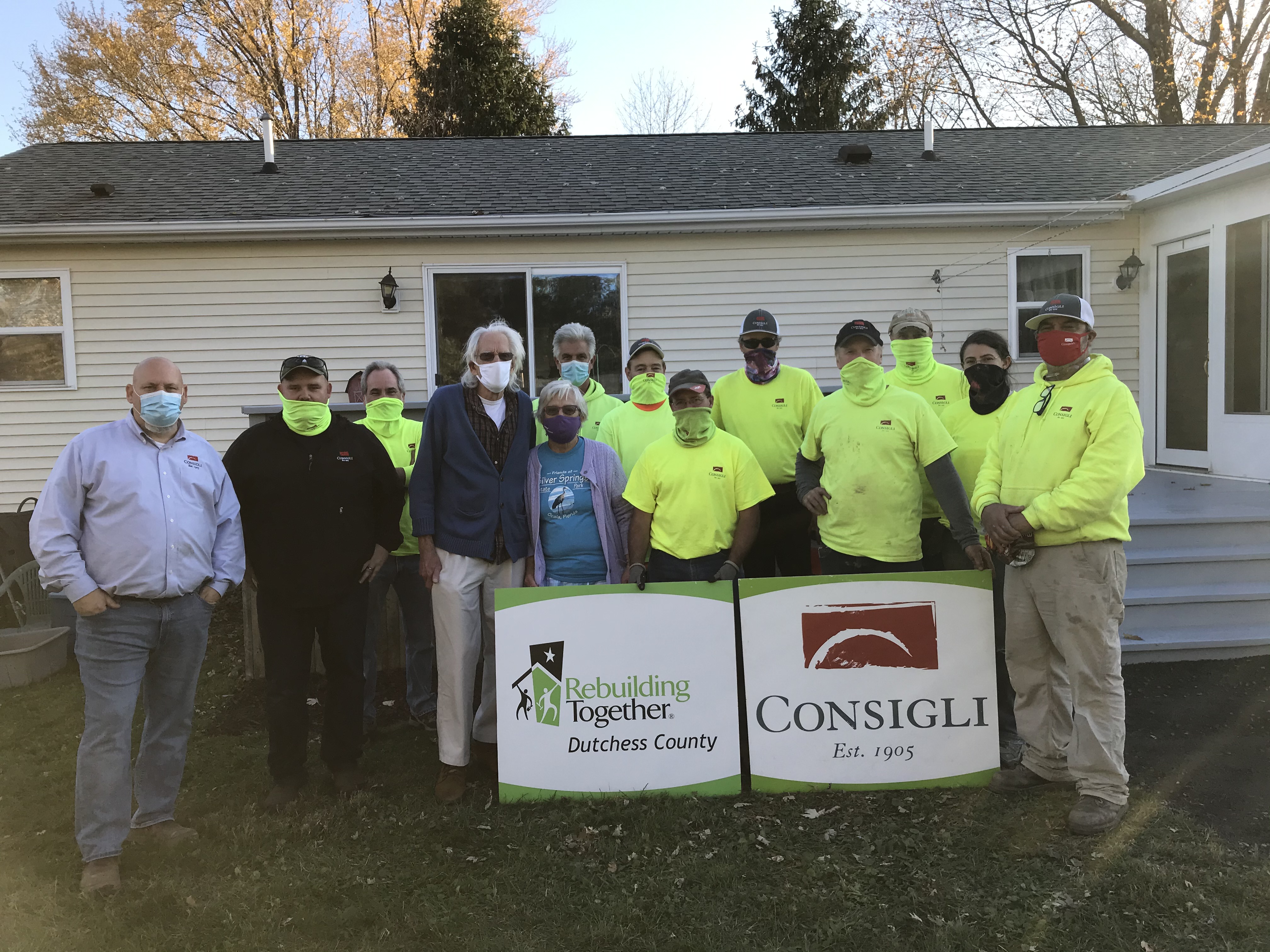 Measures were also taken to help with energy efficiency and to prevent potential problems in the future. The metal roof of the front porch was re-coated to prevent leaks, insulation in the basement which was starting to fall was reinforced, and a sump-pump discharge hose was re-routed through the home's foundation rather than the basement window in order to make it more airtight.
The work done for Bob and Verna is a prime example of what Rebuilding Together does with the Rebuilding Day program – looking at the house as a whole to ensure everyone within its walls continue to stay warm, safe, dry, and living independently. And that isn't lost on Bob and Verna. They said "there is no way to thank you enough, we can't even put it into words. We are just so appreciative."
Help us make a difference in our community: