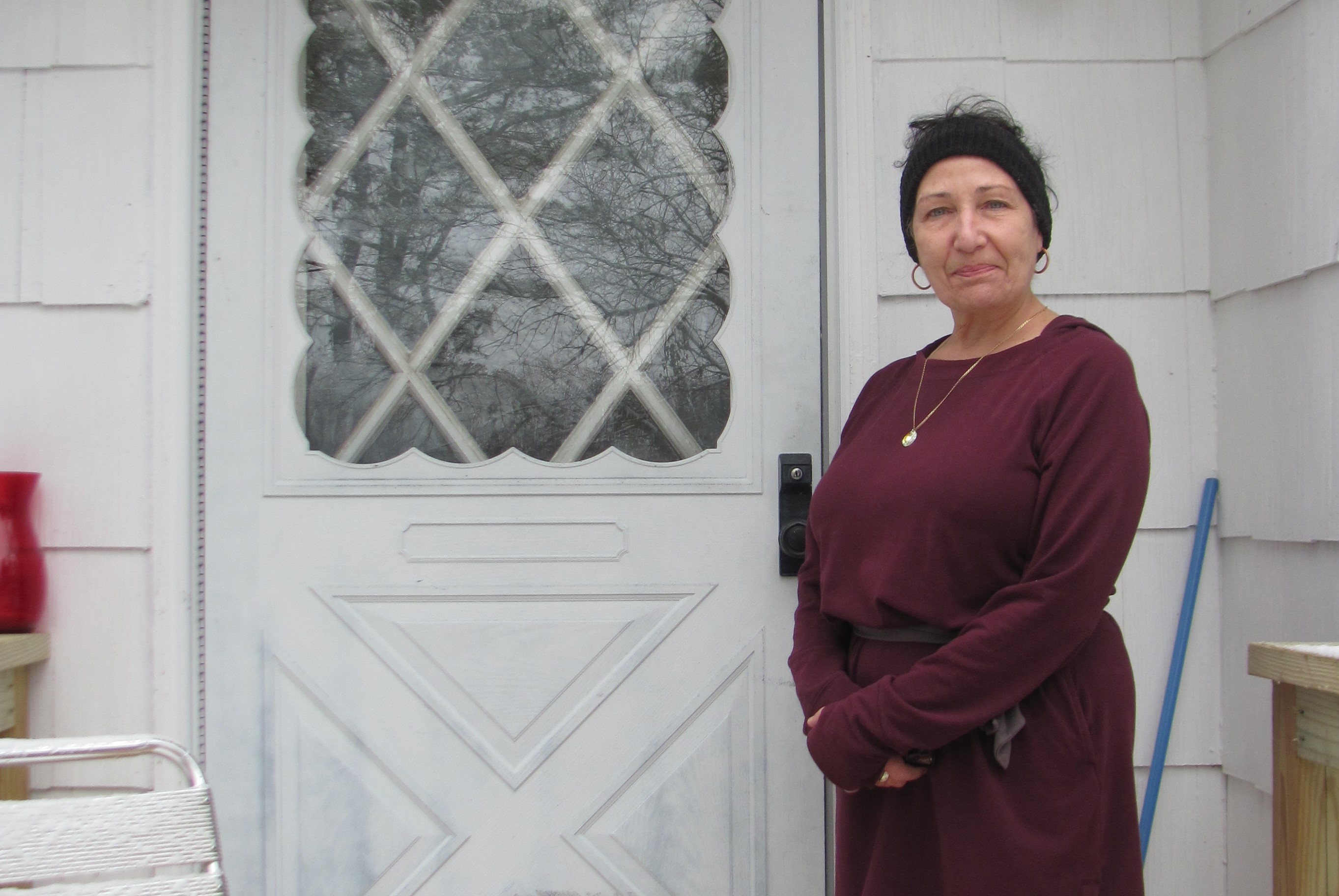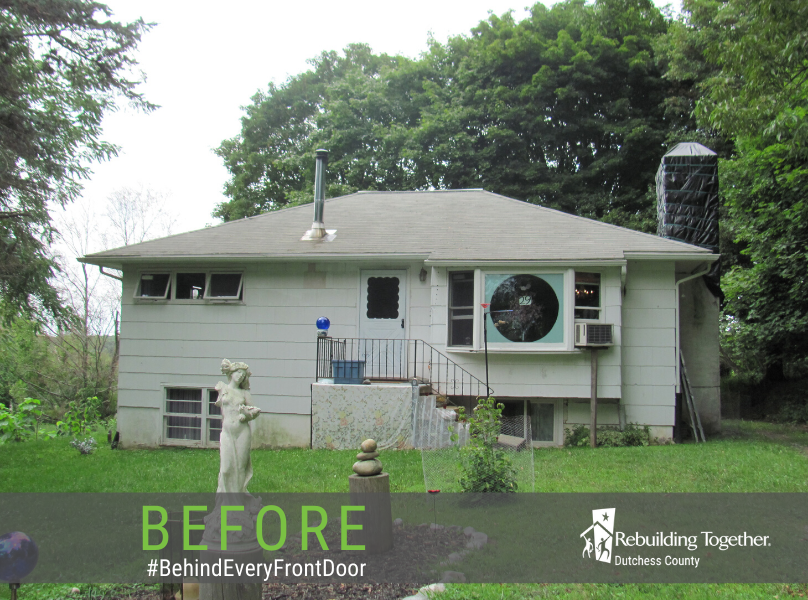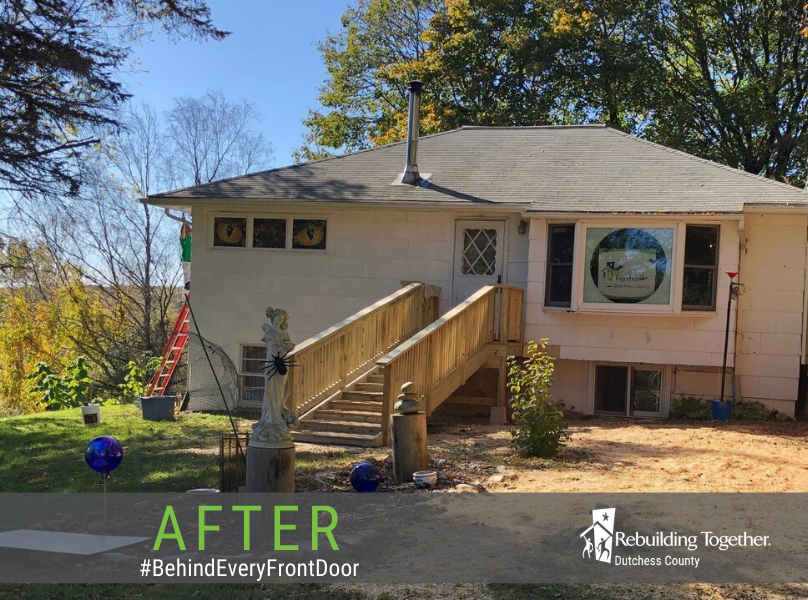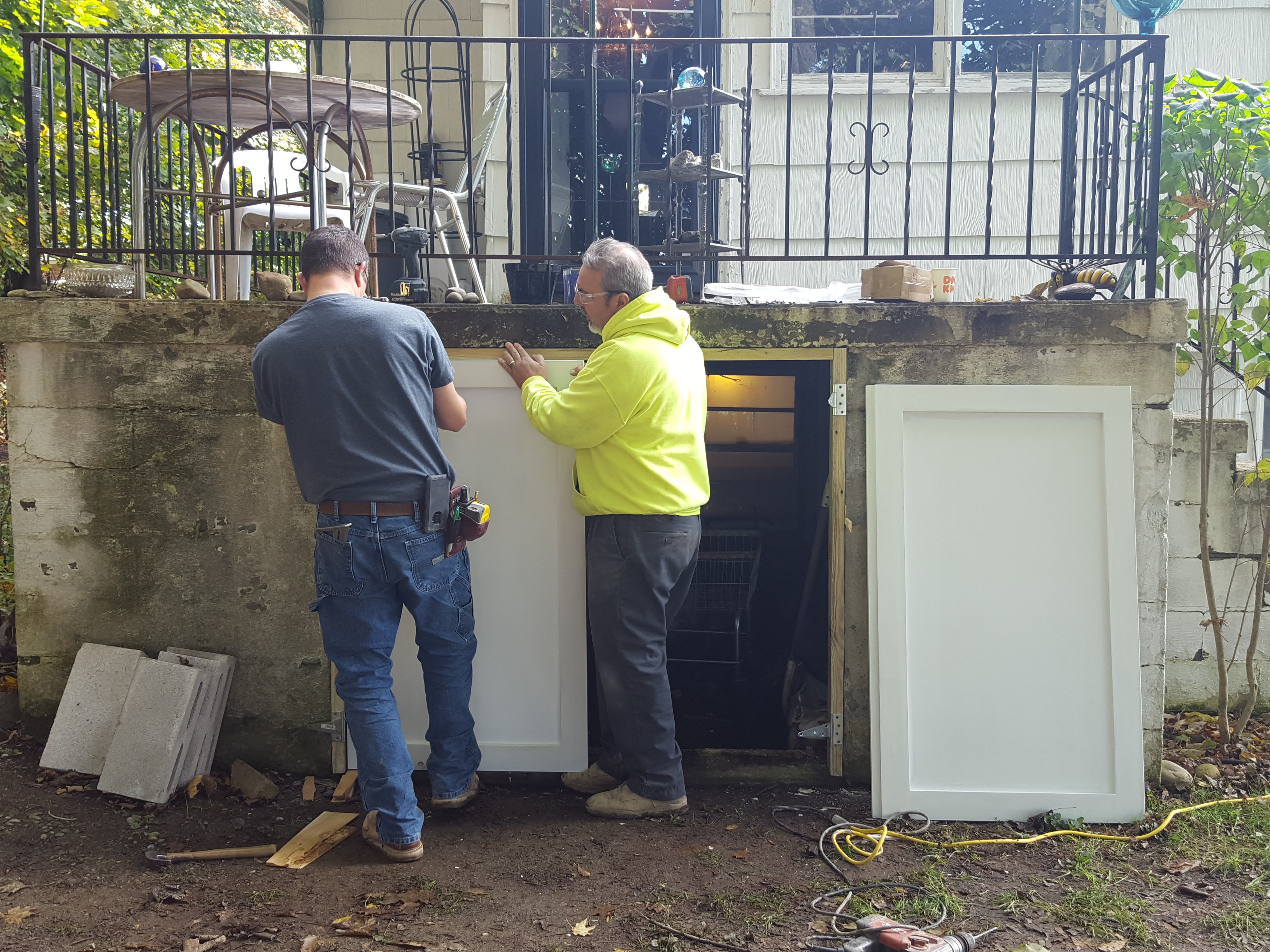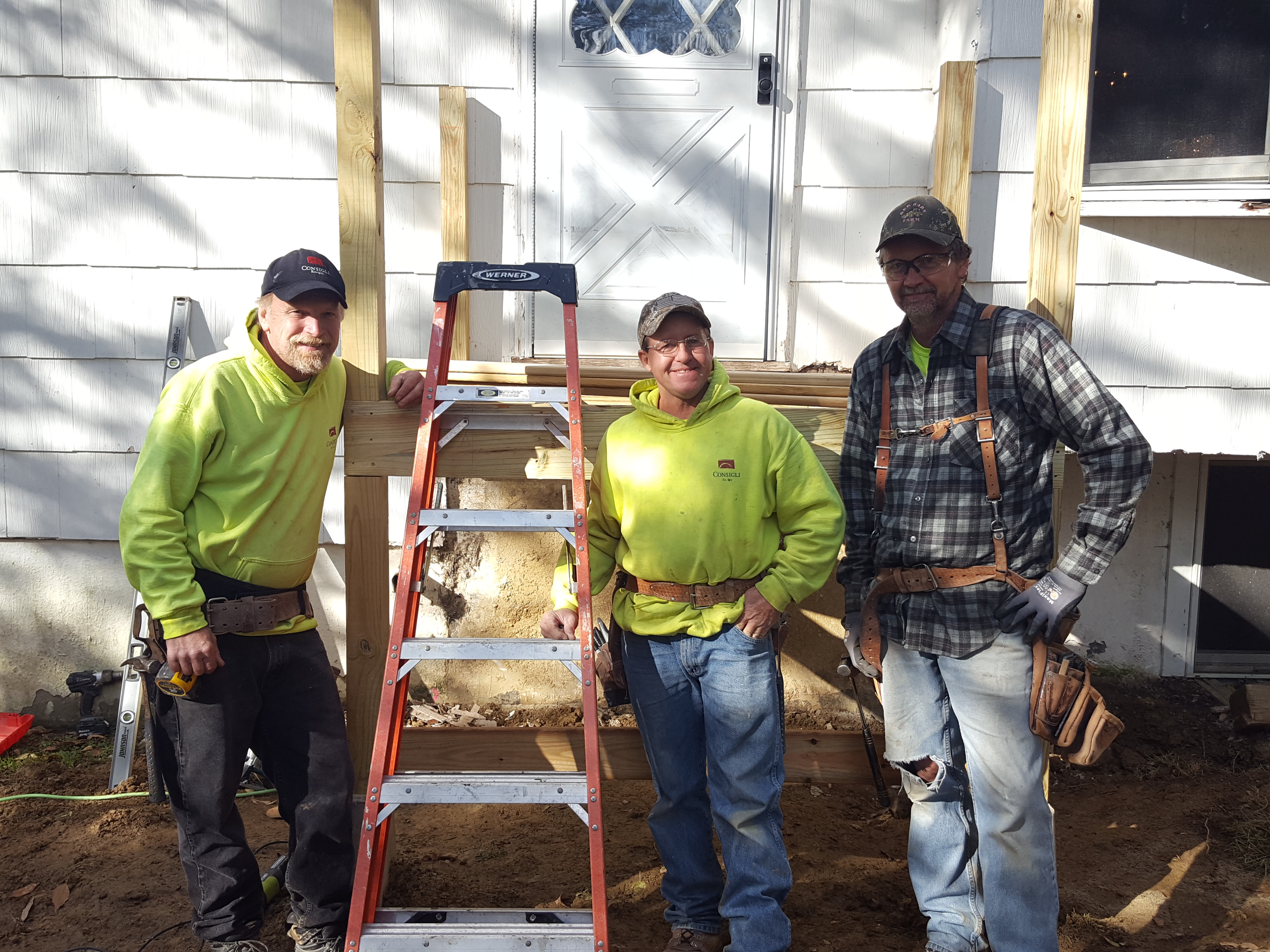 Repairing a Home, Restoring a Life
"It was the best gift I could have ever received."
In his research entitled "A Theory of Human Motivation", Abraham Maslow introduced the world to a pyramid shaped model of human needs, the foundation of which depicted the most basic needs for our survival. These needs are now so basic that most of us are fortunate enough to go through life without recognizing their existence or experiencing a day without them. Such is the fulfillment of needs like warmth, security and protection from the elements largely excluded from thought by most in our society, while, for some, the absence of these things in their daily life is a matter of constant focus and worry.
This was the case for 16-year Dutchess County resident Michele who left the hustle and bustle of Brooklyn for the solitude of upstate, feeling a bond with the country and spending the entirety of her life savings on a modest 1950s home in Stanfordville. Located in proximity to Hunn's Lake, Michele found solace in swimming as a source of balance against a disability that affects her mobility. Making an investment of this type requires serious thought and Michele took all of the right steps in locating a home that was thoroughly inspected and deemed safe and sound. She located herself far enough uphill to avoid flooding, ensured that the home offered protection from the elements and met her basic needs.
Unfortunately, weather and time have a way of chipping away at the mightiest of structures and Michele's home was no exception. The chimney's masonry eroded and over time the flashing itself began to leak, slowly at first but eventually causing significant interior damage. An issue with the primary shower rendered it unusable requiring the use of a basement shower which itself was leaking and causing damage. These, along with many other aspects of the home falling into disrepair, became heartbreaking for Michele to watch as her home is her only possession of value and on a modest income of Social Security it was impossible for her to afford the necessary repair work.
When spider webs unite, they can tie up a lion. – Ethiopian Proverb
In desperate need of help Michele turned to Rebuilding Together Dutchess County and applied for our Rebuilding Day program. It was close to her birthday when she received the acceptance letter and in her words, "it was the best gift I could have ever received." In October, volunteers from Consigli Construction, Veith Electric, Hudson Valley Chimney and Just Exteriors Plus* joined together for Rebuilding Together's Fall Rebuilding Day to repair Michele's home. They built new front entrance stairs that accommodate her disability, repaired the chimney and interior wall, performed plumbing, electrical and other repairs and in general restored her home to a safe, warm and dry condition.
Summing up the entire volunteer experience, Michele had one word – "overwhelmed." And describing what it has meant to be able to use stairs to get in the front door, to have a functioning shower, to no longer have to worry about her chimney leaking, as she put it – "it's the little things, the basic things." We're happy to know Michele has had these basic things restored and can resume fulfilling that which life has to offer.
*This project was also made possible thanks to financial support from the Thomas Thompson Trust, Berkshire Taconic Community Foundation Northeast Dutchess Fund, Consigli Construction and the County of Dutchess.
Help us to rebuild the homes of more neighbors like Michele: