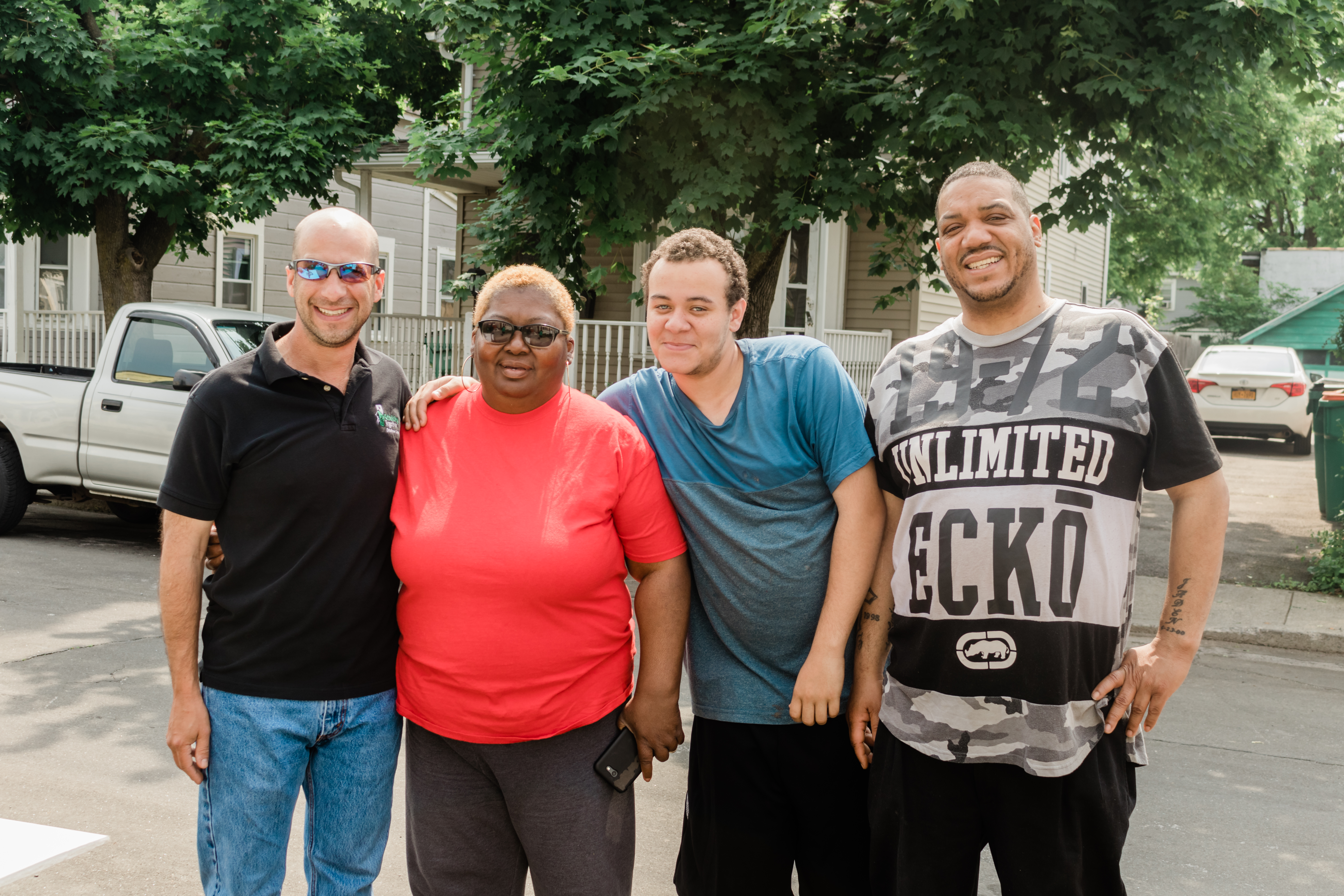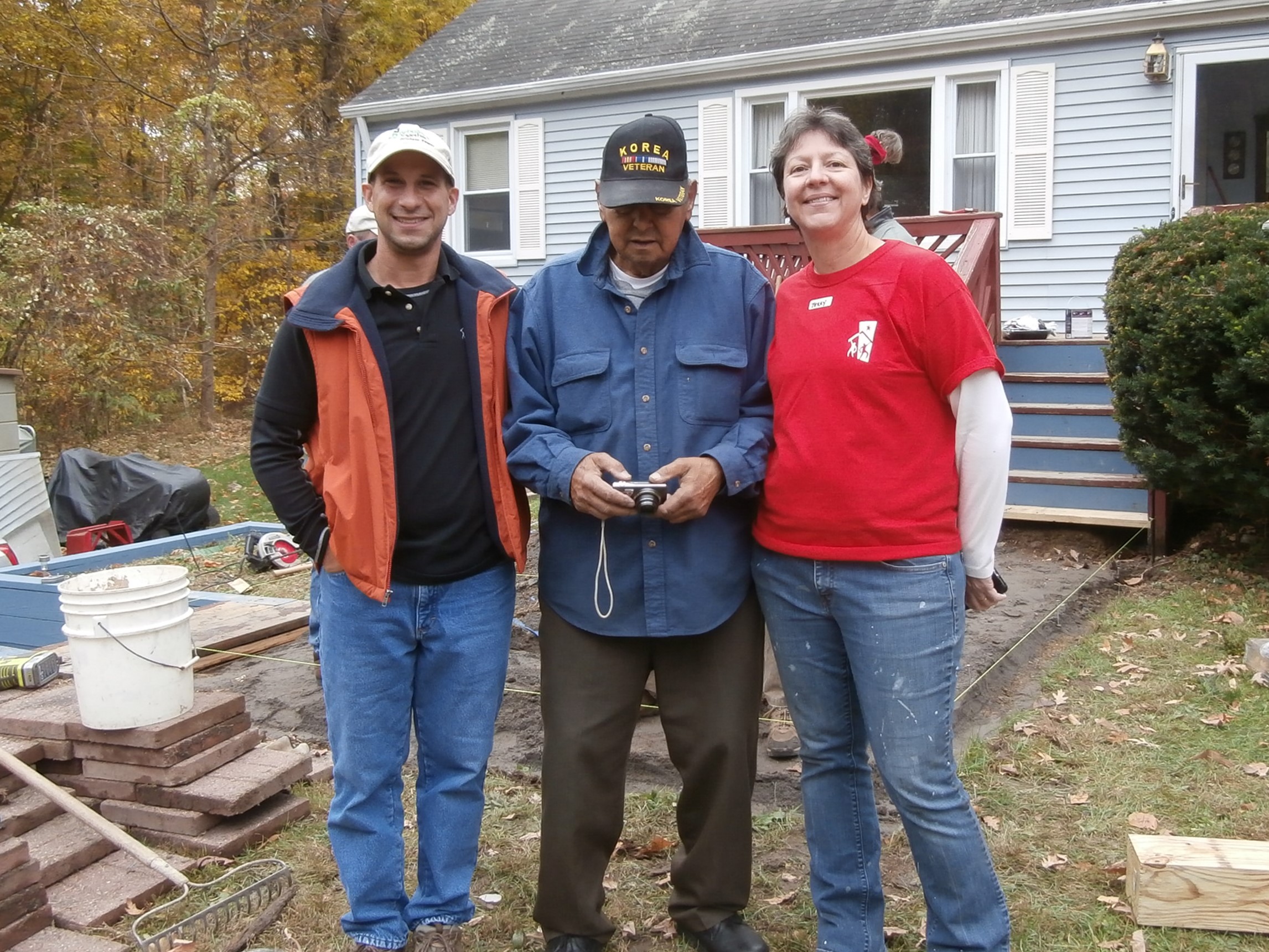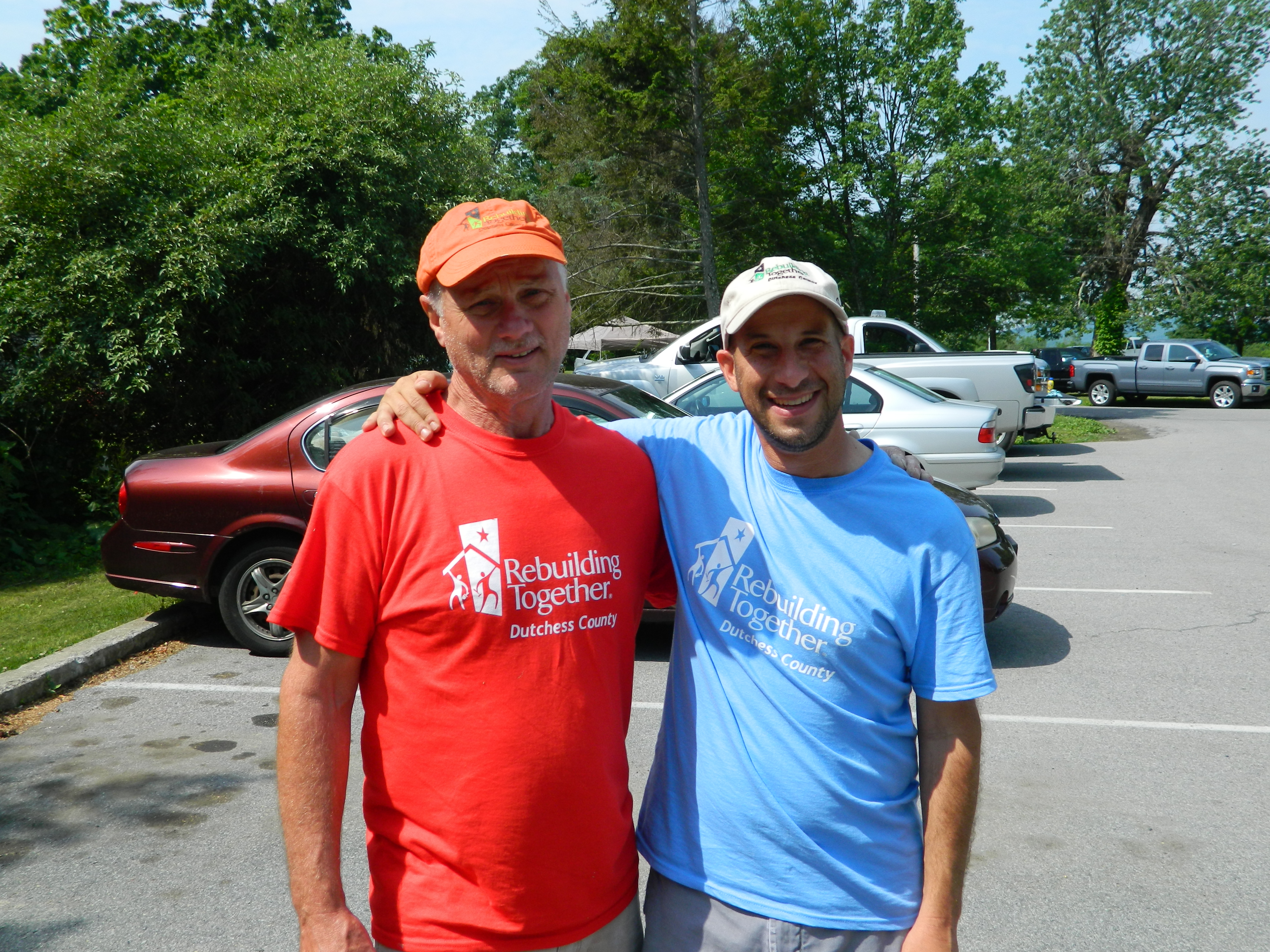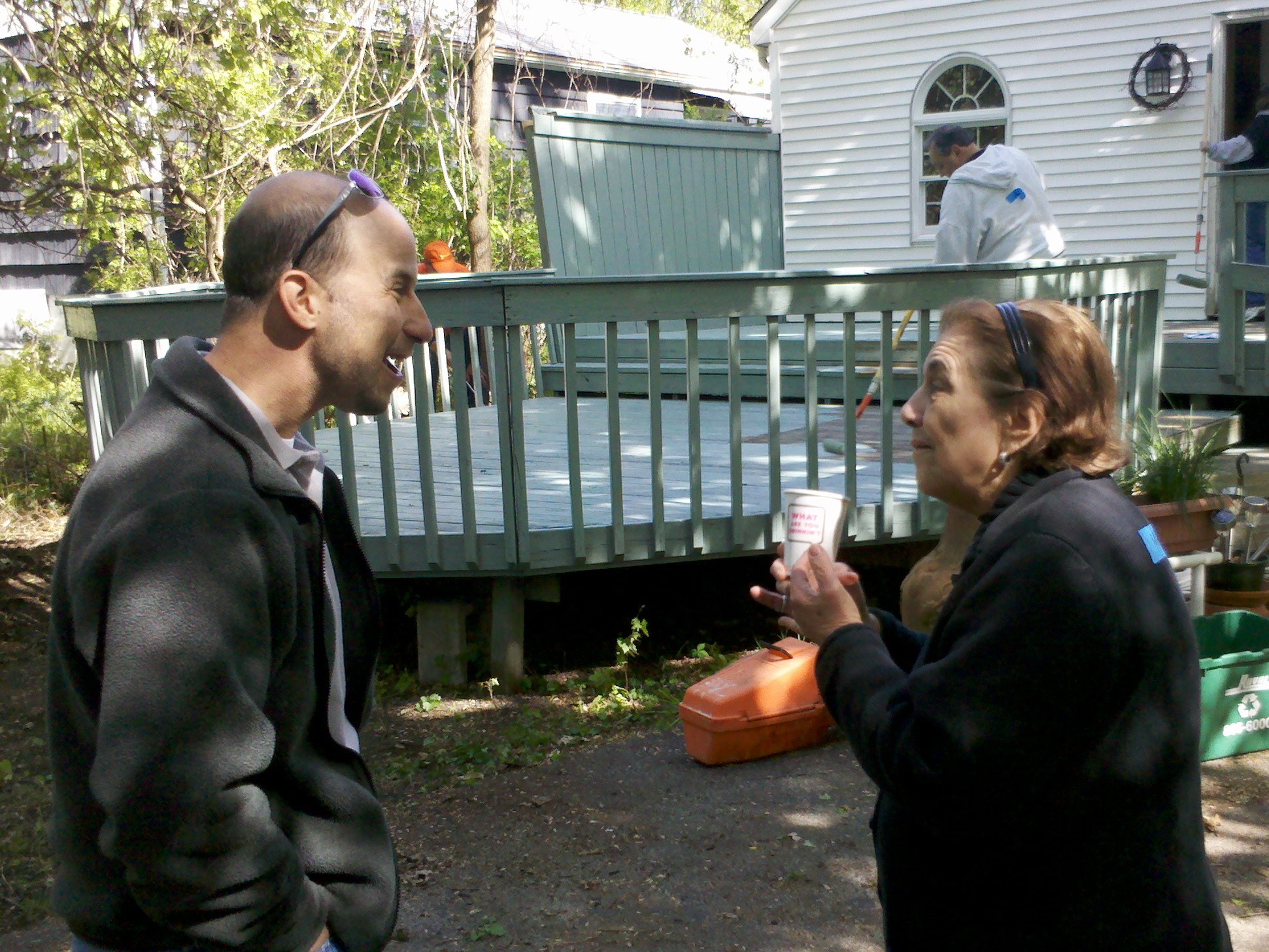 A Passion for Helping People: 10 Years with Rebuilding Together
Ten years ago, Rebuilding Together Dutchess County (RTDC) welcomed an individual who is truly committed to making a difference in his community. Wyeth Drummond joined RTDC as our program manager in August of 2011, bringing with him, nearly 20 years of experience working for nonprofits. In the role of program manager, he develops close relationships with the homeowners we serve, the volunteers and contractors who do much of the repairs, and with our supporters.
For him, it is these relationships which "fuel my fire," he says. Many could think that helping a homeowner is the reason we do what we do – and that is of course a huge part of it – but it takes so many different people to make that happen. We wouldn't be able to help our neighbors if other neighbors didn't volunteer. We wouldn't be able to replace a roof if a contractor didn't bid on the job. And we wouldn't be able to fund any of it, if we didn't have local, state and federal support. Wyeth understands this like no other, and knows these relationships are just as important as the one with the homeowner.
Terry and Mike Temple have worked with Wyeth for many years as volunteer coordinator and co-house captain, respectively, for the United Methodist Church of Hyde Park. Terry explains that "Wyeth knows what we are looking for in a project (and that that has changed over the years, which he also knows), and what our skills and abilities are." This allows Wyeth to match their team to a homeowner and appropriate project, which Terry says "makes our 'job' easier and makes our volunteer experience a good one."
The same level of detail, respect and dedication, is also familiar to Scott Falabella. The now Vice President of the RTDC board, first formed a relationship with RTDC through Wyeth as a volunteer team leader and representative to ABC Supply. Scott says "he makes it so easy it becomes as simple as people helping people which is what most donors are looking for."
During the last ten years, Wyeth has been instrumental in expanding our programs. He established and piloted our Handyman program and shifted the focus of our Rebuilding Day program to a whole-house approach to ensure our neighbors are warm, safe, dry and independent. Because of initiatives like these, Wyeth helped us reach the mark of serving more than 1,000 homes in Dutchess County last year.
Wyeth has now dedicated nearly 30 years of his career to nonprofits and that community investment has been justly recognized with awards such as being a 40 Under 40 winner. He feels "there is nothing greater than having the responsibility and opportunity to positively impact someone's life." For RTDC specifically, he recognizes that the work we do is tangible – "we really are changing lives one house at a time. I love that we can change someone's life for the better in one day."
Leading up to that one day, there is a lengthy process including many phone calls and house visits, during which Wyeth often forms a unique bond with the homeowners we serve. As Don Veith says, "he knows the [homeowner] and their family as if they were part of his family." Don, of Veith Electric, donates all of the electrical repairs our homeowners need, so he sees Wyeth's interaction with the homeowners. "He gets so involved with each project and the client, which makes each job special to him."
With ten years of fostering relationships through every step of the process, it is clear Wyeth wants this experience to mean something to everyone involved. Scott sums it up nicely: "Wyeth has a passion for helping people." In the end, that is certainly not lost on our homeowners. Michele, a Dutchess County homeowner we served in 2019, sent this note after repairs were completed on her home:
"A wise man was once asked, 'What is it to be successful? How do you judge if you've led a successful life or not?' And he answered, 'If just one person has a better life because of you; if just one person has breathed easier because of you, you are successful.' Well think about that, Wyeth. How many of us are out there – cozy and warm and breathing easier because you lived? A thousand times thank you."
Wyeth has made an immeasurable difference in his time with Rebuilding Together. From all of us, we thank him for his dedication and hard work, and look forward to the next ten years.