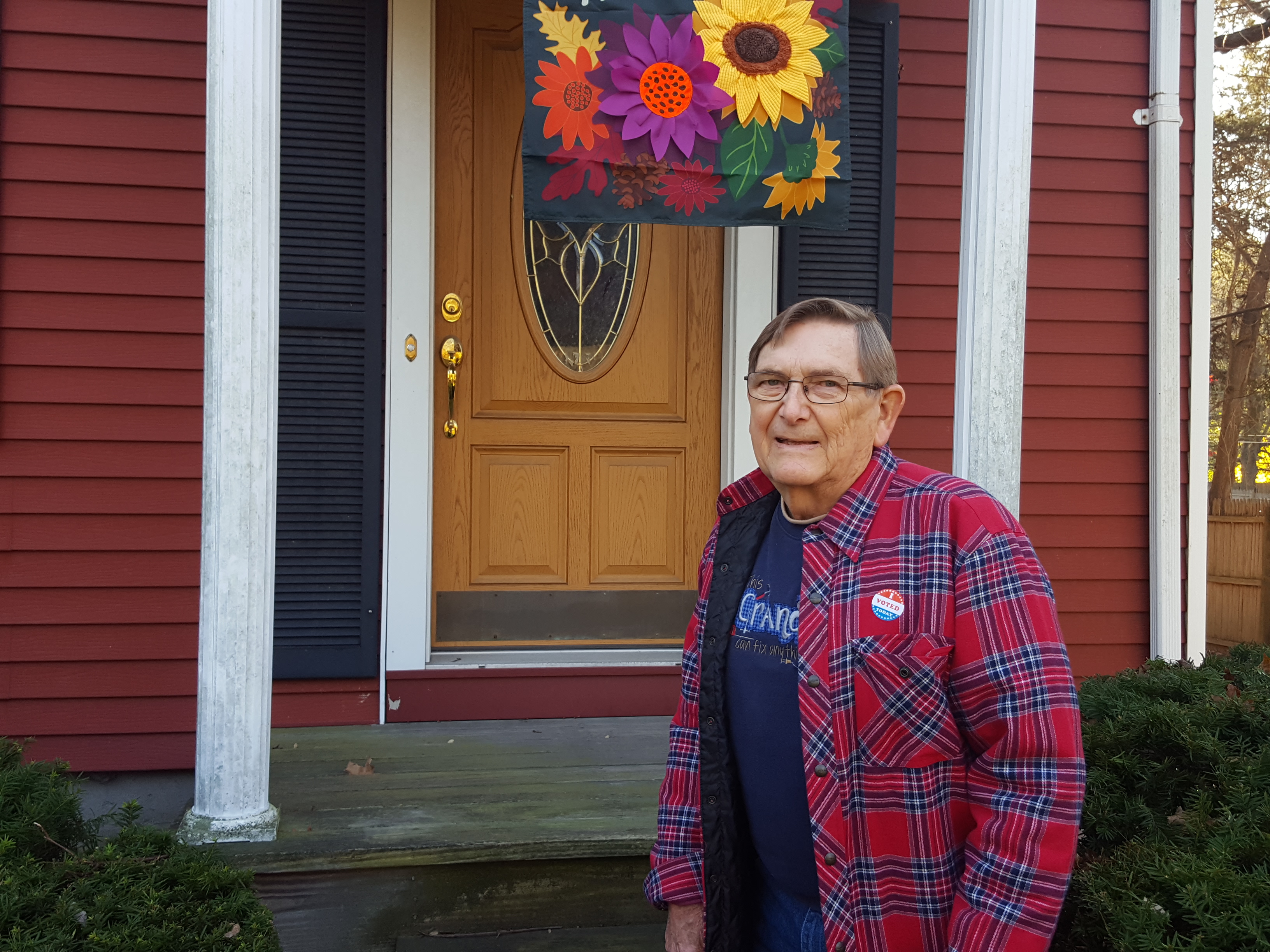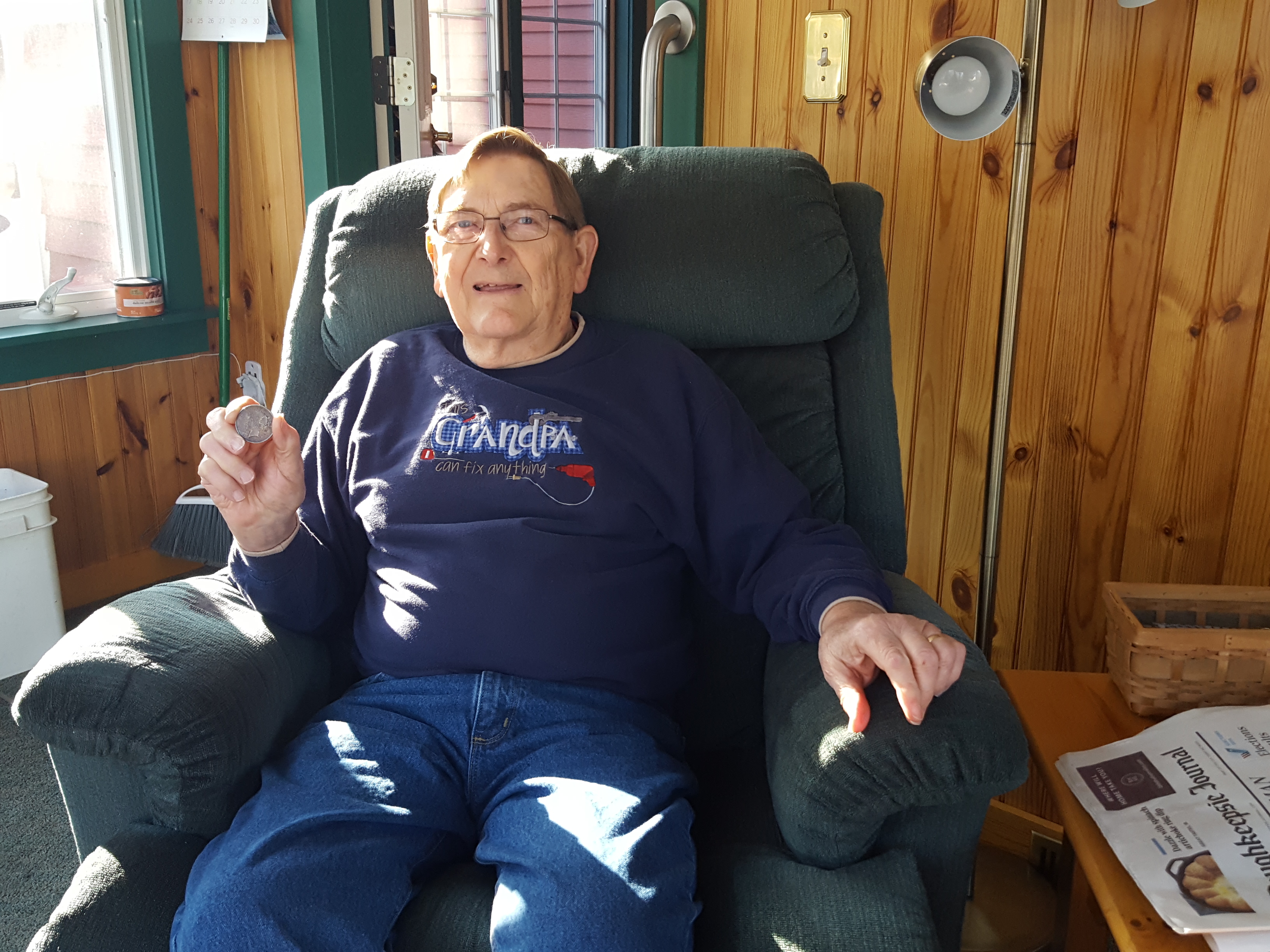 Mister Bill and His Silver Dollar
"I'd recommend these services to anyone, and I want more people to know about Rebuilding Together"
Bill has lived in his Poughkeepsie home for sixty years. He made his living mostly by remodeling kitchens and bathrooms, garnering the moniker "Mister Bill." His grandfather was a builder and would take him to the work site as young as three years old. Once when he was about seven, he had helped his grandfather tear all the plaster out of a woman's kitchen. She was so impressed with his work that she awarded him a silver dollar from 1922. He remembers admiring it that whole day. Later when he got home, he went to the backyard to lay in the sun. He tossed the silver dollar up into the air and watched it glint in the sunlight. After a particularly powerful toss, however, the silver dollar disappeared somewhere in the grass.
In 1957, Bill married the love of his life, Betty Linmark. They purchased the house next door from where he grew up and together they raised 3 daughters in their charming red home with white trim and blue shutters. They were married for sixty years, and have thirteen grandchildren, including seven great grandchildren.
Bill shared that, to him, a home means "having a roof over your head and all the goodies that go with it." He and Betty were always taking up projects together with the aim of making their home as hospitable as possible. During a family BBQ one summer, 22 years after he bought the house, the light was just right and something sparkled in the grass. Decades after he lost it, Bill found that silver dollar he had lost when he was seven.
Rebuilding Together was able to help Mister Bill through our Home Safety and Fire Prevention program by installing reflective house numbers, smoke and carbon monoxide alarms, energy saving LED light bulbs, and replaced his fire extinguisher, which had actually been recalled by the manufacturer several years before. Most of all, Bill enjoys his new motion-activated solar light. "It's nice coming home at night and having the light come on for me. I'd recommend these services to anyone, and I want more people to know about Rebuilding Together."
For Bill, home is where he's most comfortable. It's where he has spent most of his time throughout his life. He feels a special connection with his home. He is grateful for all of his wonderful experiences, relationships and memories he has formed throughout his sixty years of homeownership – it's hard work but it's worth it!
"It was a nice place to raise a family. A home is yours. You work for it, work on it, and take care of it. I've lived here forever. There's only one guy who was born in the house down the road and he's five years older, so he has seniority, but I'm not going anywhere!"
Rebuilding Together is honored to have helped Mister Bill and is committed as ever to our mission of repairing homes, revitalizing communities, and rebuilding lives.
Help us make more neighbors like Bill safer in their homes: