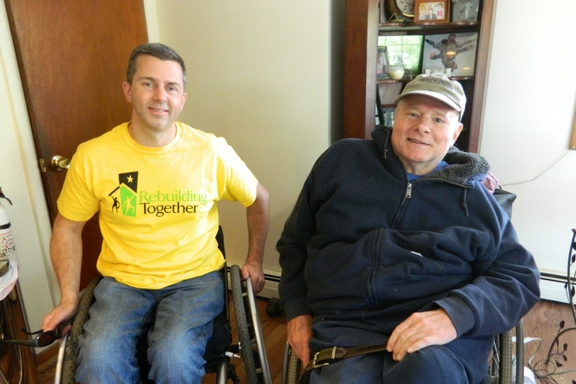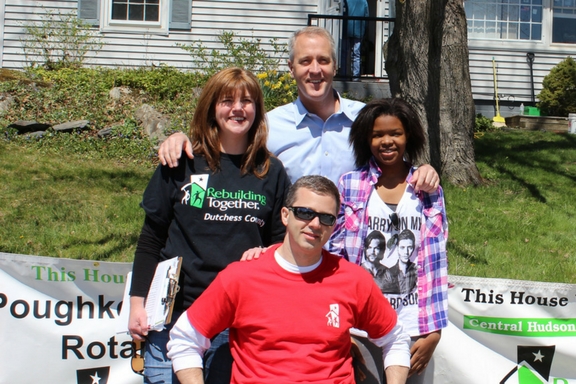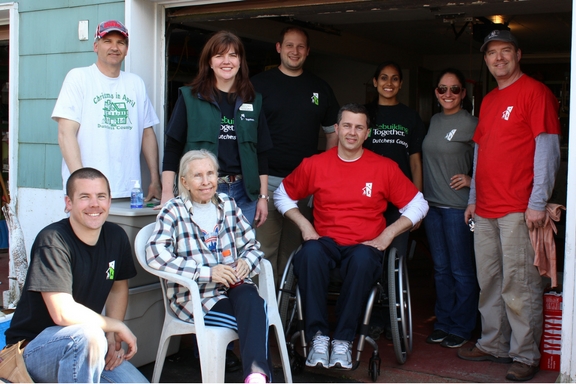 Jay Tompkins
Jay started his volunteer experience at Rebuilding Together Dutchess County through the Leadership Dutchess team in 2008. While he spent just one-day painting, the true lesson has stayed with him throughout the years: "I really had a sense of instant gratification, not only for myself but for the person whose home we were working on." After completing this project, Jay knew it was an experience that he would go back to.
Jay's opportunity to volunteer again with RTDC came through the Central Hudson team a few years later. Since his start six years ago, he has led the group in the role of House Captain as well as his current position of Volunteer Coordinator. His favorite part about being a Volunteer Coordinator is being able to build a comradery with his team and be able to take a leadership role in the process. Jay enjoys the fact that most of his volunteers return each year but the best part is getting someone new: "If I can acquire one or two different people and expose them to the process, it gets them hooked." The Central Hudson team has been involved with Rebuilding Together Dutchess County since our inception in 1992 and has sponsored a project every year. We thank them for their continued support and dedication to the community and for the hard work of their employees like Jay.

We spoke with Jay right before National Rebuilding Day 2016. The Central Hudson team was paired with a homeowner who has been a wheelchair user due to an accident over thirty years ago. Jay had been an integral part of our preview process by inspecting the home and giving additional suggestions based on his own situations.
"If I can help him out with even one little thing that will make his life easier based on my own experience, that's what I'm looking forward to."
Rebuilding Together is really about hard-working, compassionate people helping other people. Volunteer with Rebuilding Together Dutchess County and become a partner in your community.