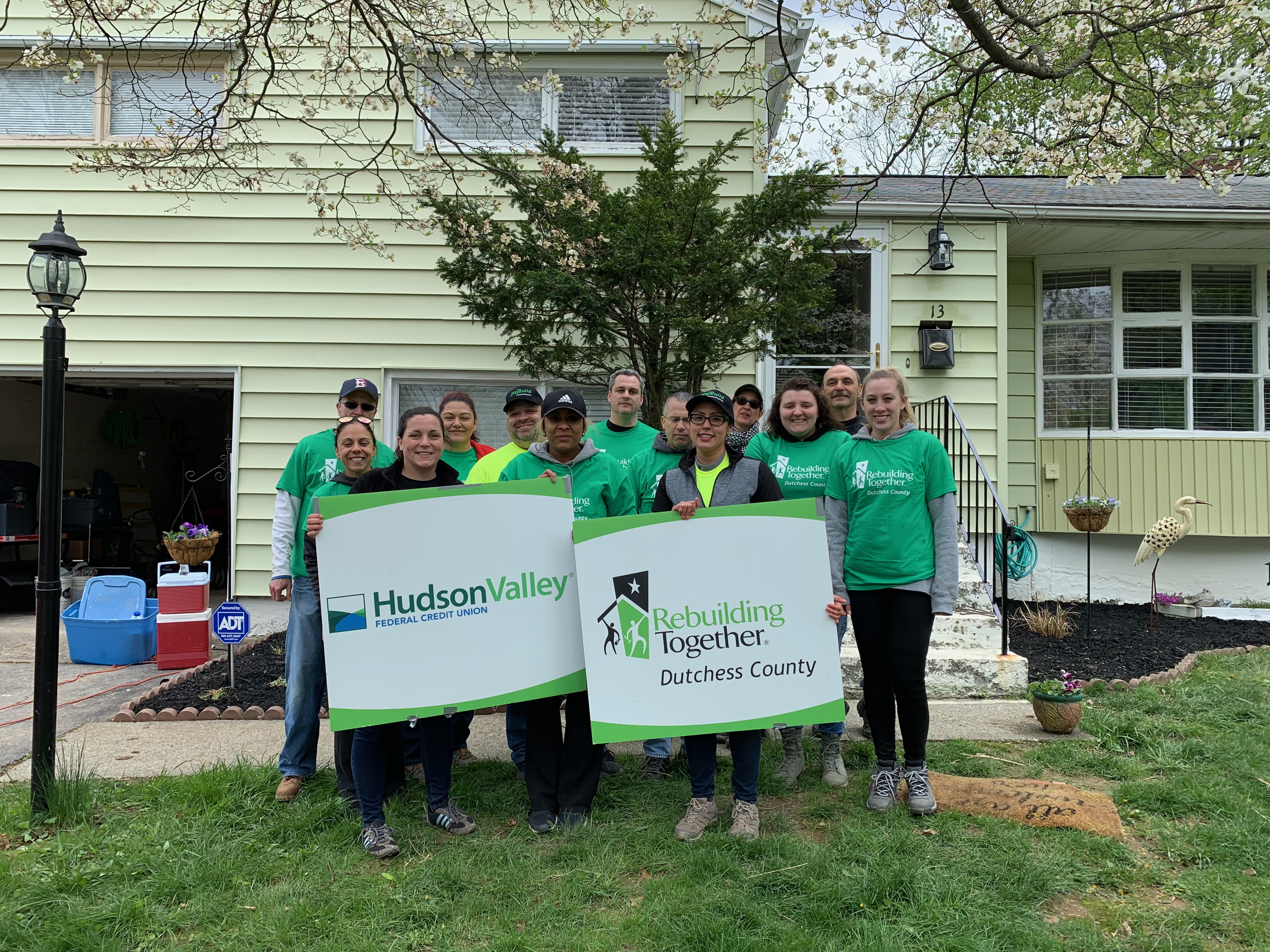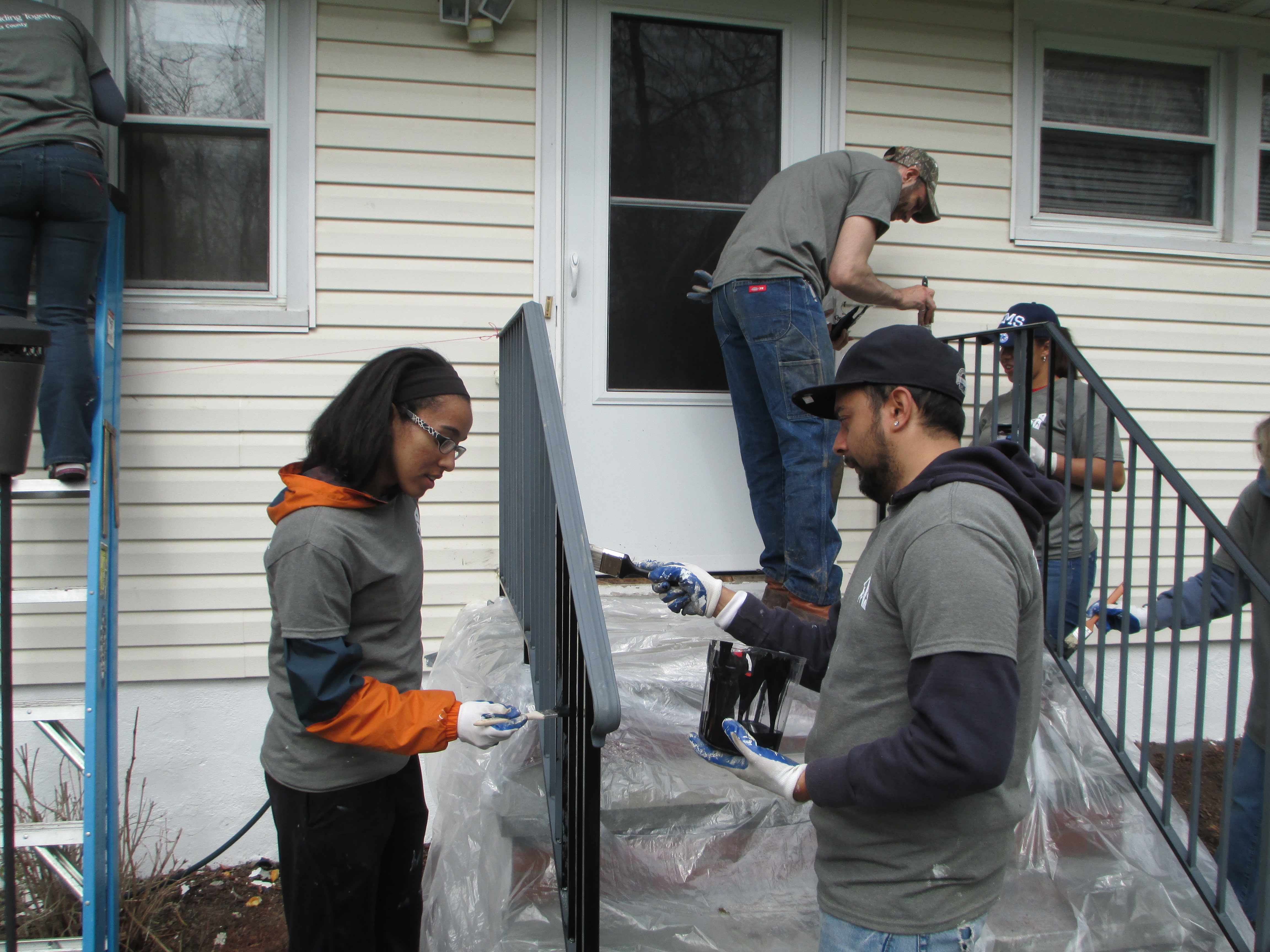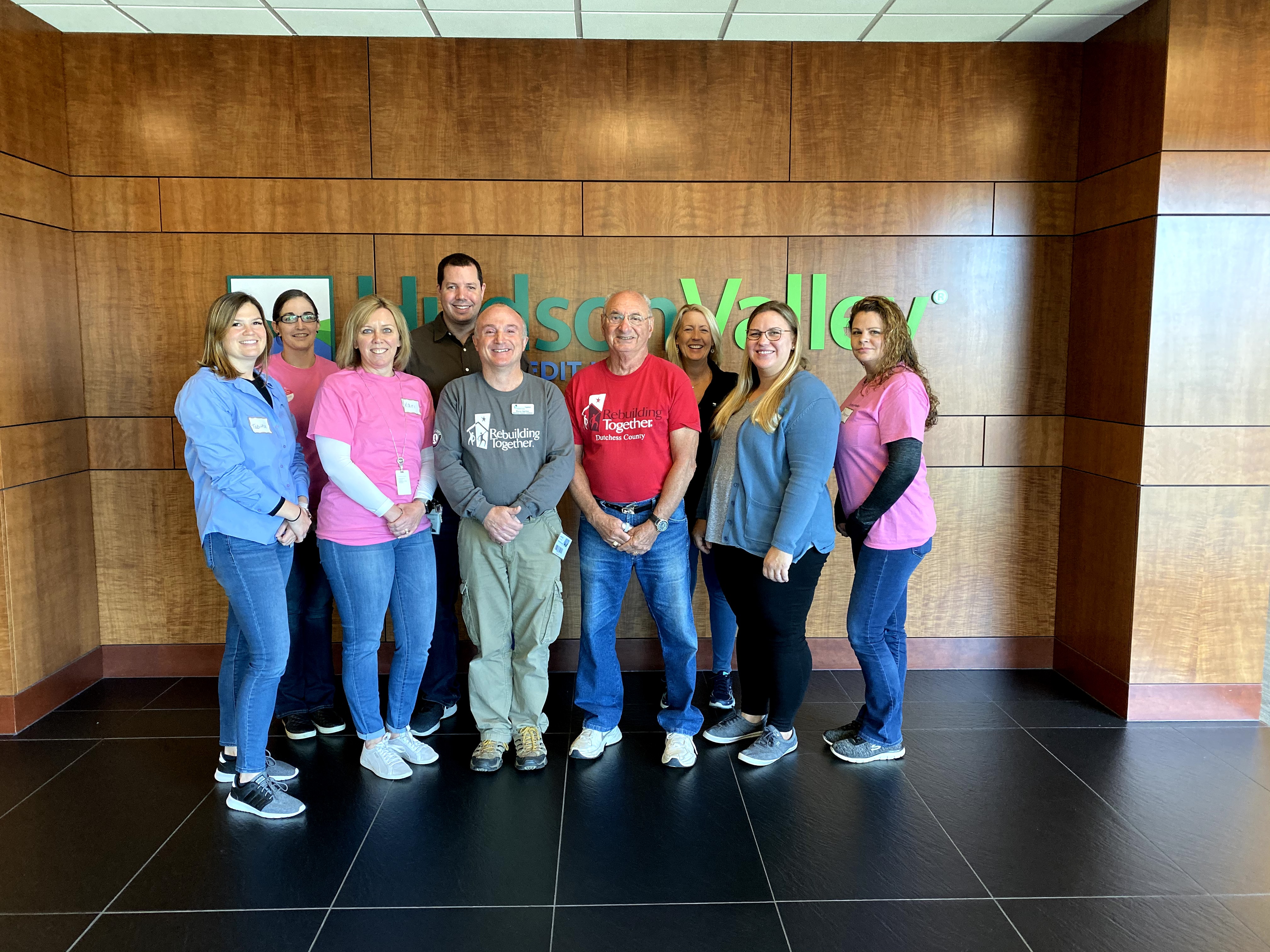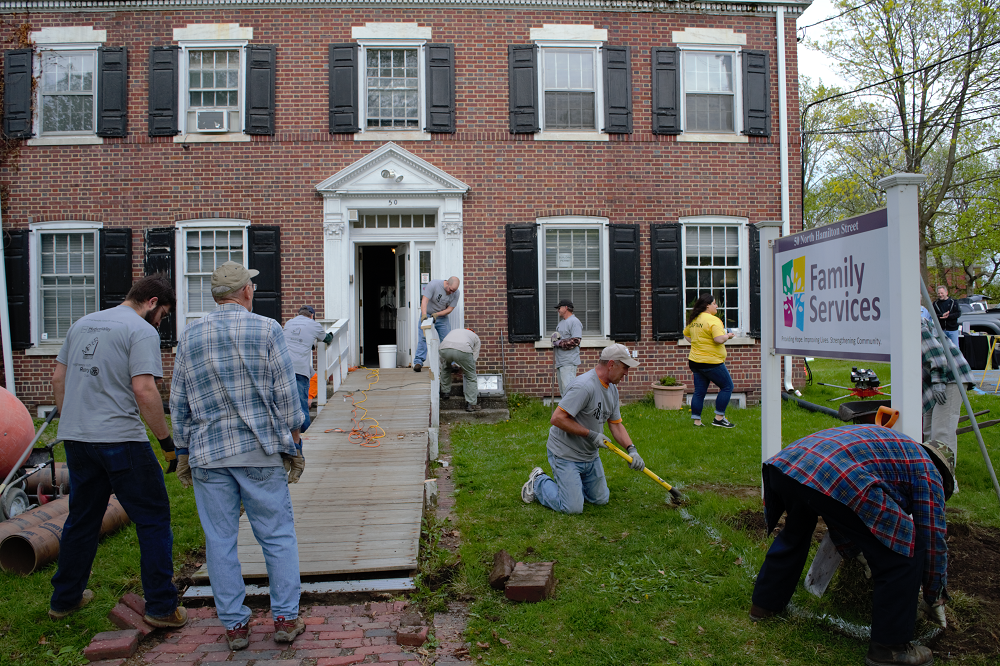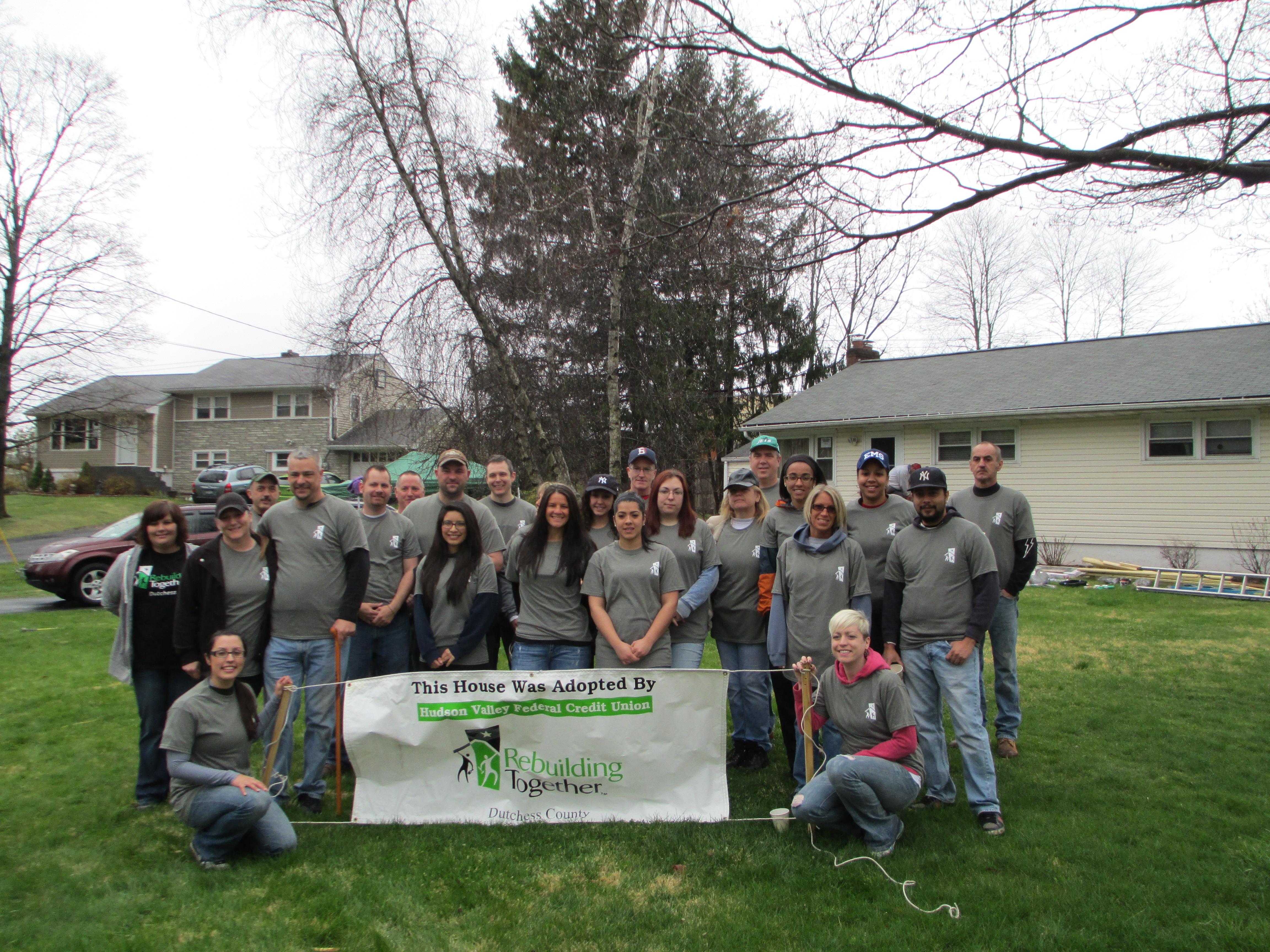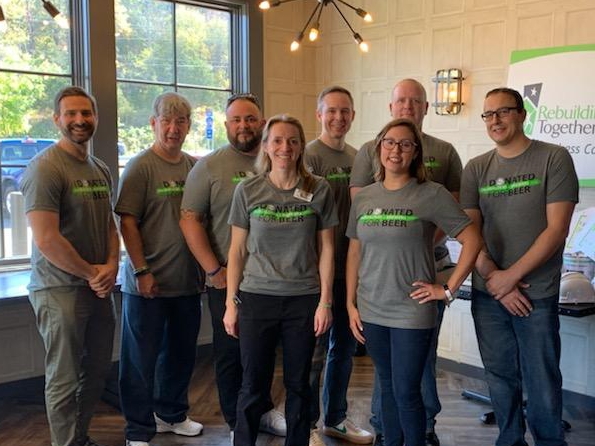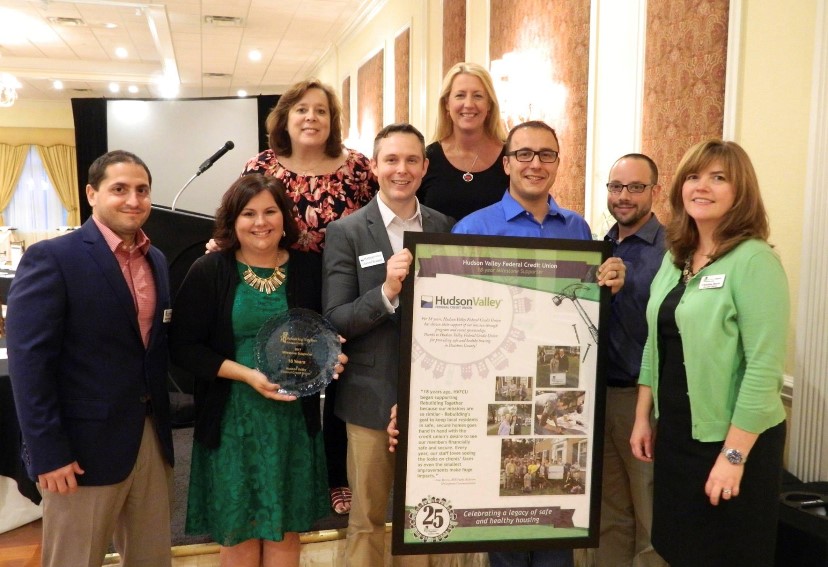 HVCU: People Helping People
Since 1992, Rebuilding Together Dutchess County (RTDC) has brought neighbors together to help their neighbors, and for more than 20 of those years, Hudson Valley Credit Union (HVCU) has supported our efforts. It's not surprising, considering the philosophy of the credit union industry is people helping people. "HVCU strives to help our members achieve the dream of home ownership," said Assistant Vice President Lisa Morris. "Like RTDC, we believe that everyone deserves a safe, secure place to call home, so we've been proud to support Rebuilding Days and the overall operations of RTDC for all these years."
The credit union provides more than monetary support, though. Over the years, more than 150 staff have been involved in Rebuilding Day renovations and repairs, and several staff have served as regular volunteers throughout the years. RTDC Board of Directors Vice President Rachel Ronk is the credit union's Loss Mitigation Manager and has served as a volunteer coordinator for the HVCU team for over 10 years, in addition to serving as past Board Secretary, and is currently the chair of the ReBuilders & Brewers event committee. Hyde Park Branch Manager Dan Bush has served as a house captain, and remembers one key project at an old Millbrook farm house. "The scope of work was huge," he said. "We redid an entire roof and painted the entire house in one day! Every year I have worked with RTDC has been memorable and value added."
For 13 years starting in 2007, HVCU's Assistant Vice President of Insurance Services Tina Ludwig served RTDC in many capacities, including volunteer coordinator, house captain, the chair of various committees, and as a former President of the Board. What I loved most about working with RTDC is the immediate impact we have on the service recipient's lives," said Tina. "You get to see it first hand when you're on the project volunteering and throughout the weeks and months that go into planning our rebuild days."
Chris Davino, HVCU's Accounting Supervisor, has a unique perspective on the work RTDC does in the community. "I grew up living at the poverty line, and while my family didn't require help from RTDC, I like to be a part of something that helps people who are in need," he said. "It touches home when I hear stories of people that are in need of repairs, either due to financial hardship, disabilities or other reasons." Chris was a Comedy Night committee team member, as well as co-chair of the successful Rebuilders & Brewers event, along with Real Estate Lending Manager Dan Brauer.
"Hudson Valley Credit Union has been with us through thick and thin," says Wyeth Drummond RTDC's Program Manager. "The staff who have volunteered with us have not only been dedicated to the homeowner they helped serve through a repair project, but they are often engaged with us for the long term. That is indispensable to our organization."
Whether it's financial support or boots on the ground, HVCU is a partner that has provided long-lasting impact to our organization and to this community. "HVCU is a true partner and a valuable asset to our community," says Allison Cappella, Executive Director. "We look forward to many more decades together."