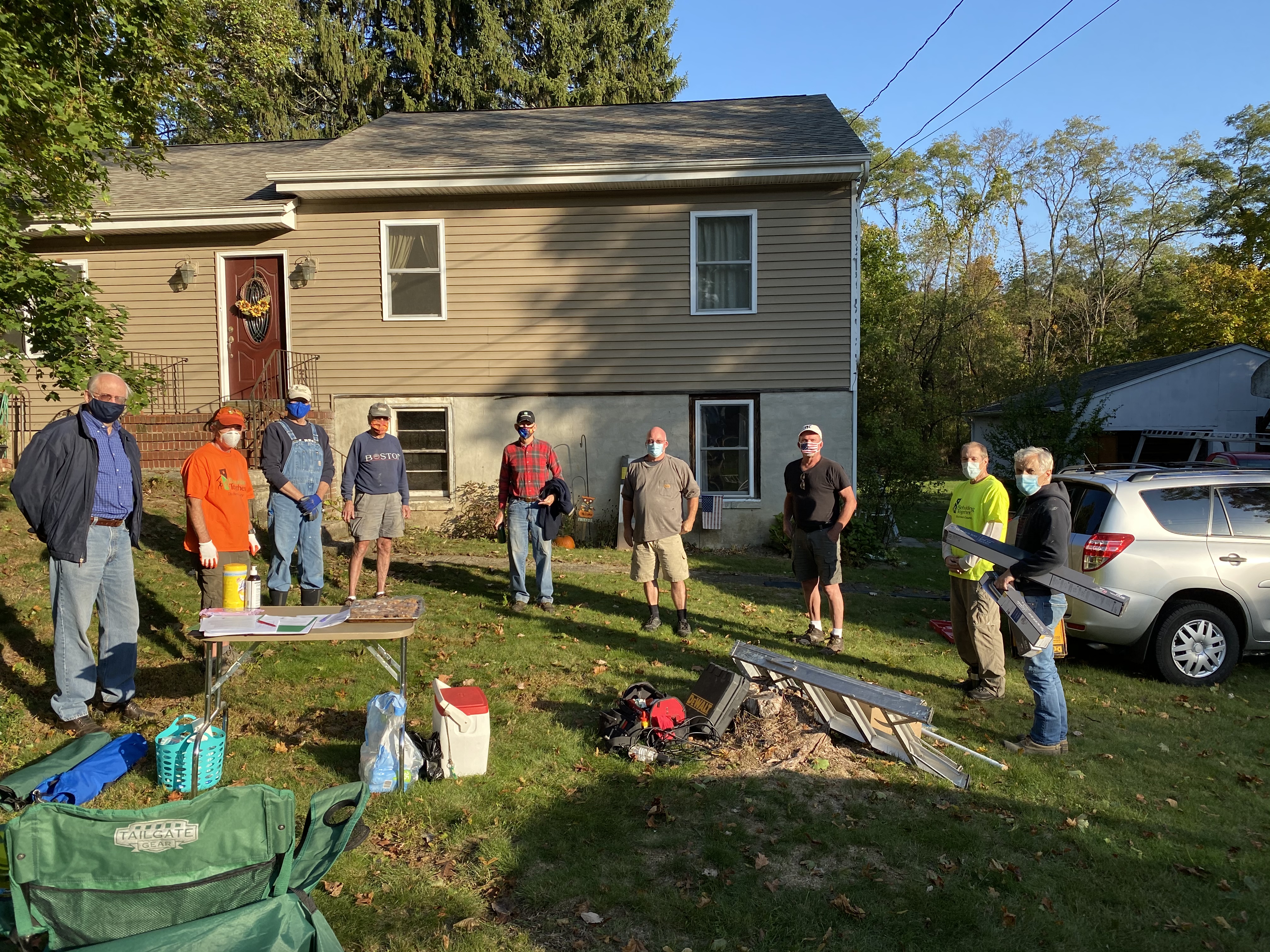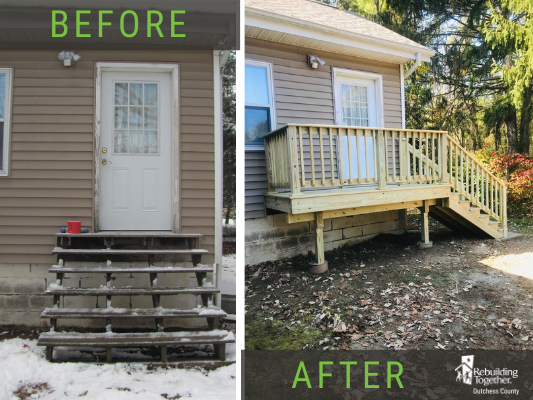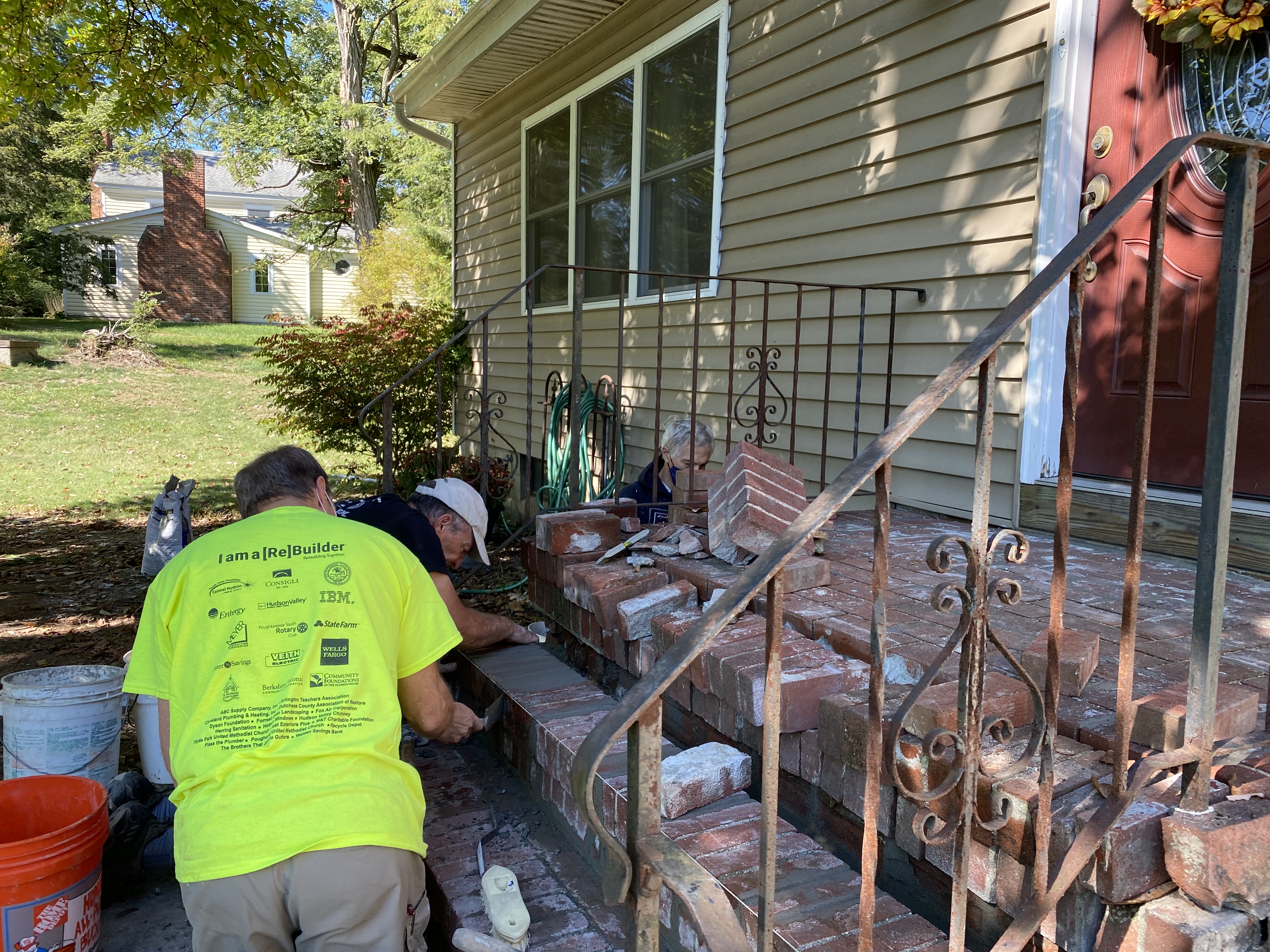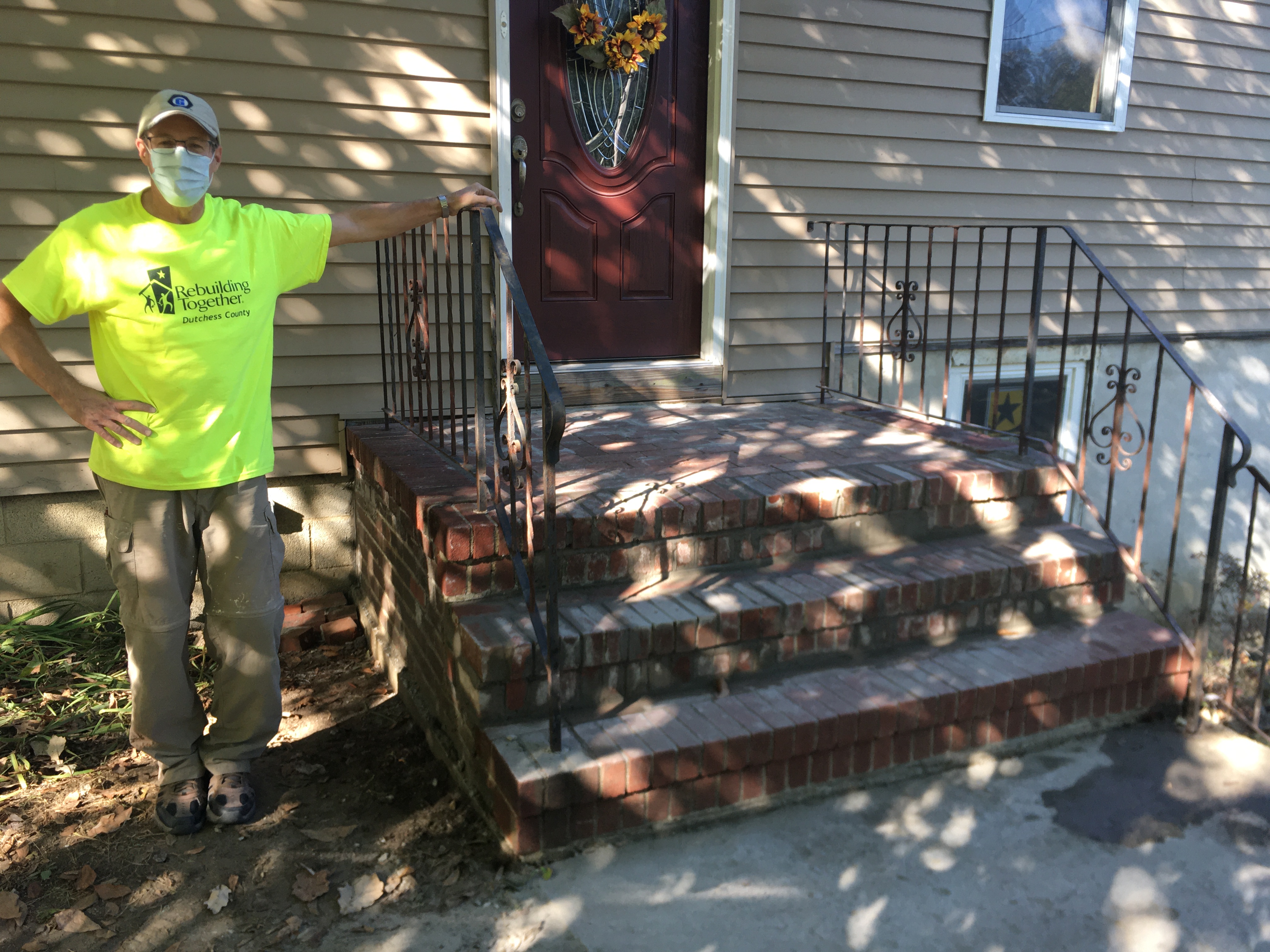 The Greatest Gift: Peace of Mind
When writing homeowner stories, we typically ask the homeowners questions and then assemble the story ourselves. Well, upon reading what Susan wrote in response to our questions, it was clear that her and her late husband Lou's story was best told by her, in her own words.
(Repairs were performed by contractors and a small team of volunteers from the United Methodist Church of Hyde Park in 2020.)

_______________________
Lou and I met at Dutchess Community College, he lived in Hyde Park from the time he was a small boy and grew up in this house that we purchased from his parents. Whenever there was a project that needed to be done Lou would figure it out and do it himself. He built the addition on the house, he put on a new roof, siding, new windows and just took care of all the maintenance, it was his hobby.
The past ten years have been heartbreakingly difficult for Lou both physically and mentally. Slowly his body just stopped cooperating and activities that were easy, became increasingly difficult as the years passed. He had to stop working, slowly at first but then realized that it was too hard to continue. The house maintenance became both physically difficult for Lou and financially difficult because of the medical issues.
Asking for help was always hard to do for both of us and at first Lou didn't want me to apply for the help from Rebuilding Together. I did apply anyway and what a blessing for us to have been chosen as one of the project houses. He thanked me later on for going ahead with the application.
Rebuilding Together came and evaluated our needs and exceeded all our expectations. A leaking roof turned into a whole new roof, broken wobbly brick steps are now beautifully safe and secure. The wooden steps in the back without a railing are now a gorgeous little deck area that I can't wait to sit on with my morning coffee. Grab bars in the bathroom were put in place just in time to be so useful.
The members of the United Methodist Church of Hyde Park were an absolute pleasure to work with, each and every one of these lovely people felt like family from the very first time we met them. During Lou's hospitalization, their care and concern went way beyond what I could have ever expected. I felt totally safe and secure knowing that their priority was to be cognizant of our needs at this extremely vulnerable time. They are truly heaven sent!
As is the staff of Rebuilding Together, truly heaven sent. Wyeth and Kathryn are the two staff members that worked with us through the application process making all the paperwork and scheduling so easy to understand. The process can be overwhelming, but under the professional guidance of Wyeth it became a very easy to understand procedure. And all this was accomplished during a pandemic!!!
Lou and I both felt as if we had won the lottery being chosen for this help. The peace of mind that comes from knowing that our home is safe and secured while aging in place has been the biggest gift of all. I will say to anyone who needs help at home to not hesitate to reach out to this wonderful organization. Your needs and concerns will be their priority. They are sensitive to items that you may not even realize that you need or require.
Thank you to all the Rebuilding Together staff. Thank you to the members of the United Methodist Church of Hyde Park. Thank you to all the volunteers. Your time, energy, enthusiasm, your caring thoughtful words have truly been an inspiration to me and a great pleasure meeting you all.
Best regards,
Sue DiGilio
Help us make a difference in our community: