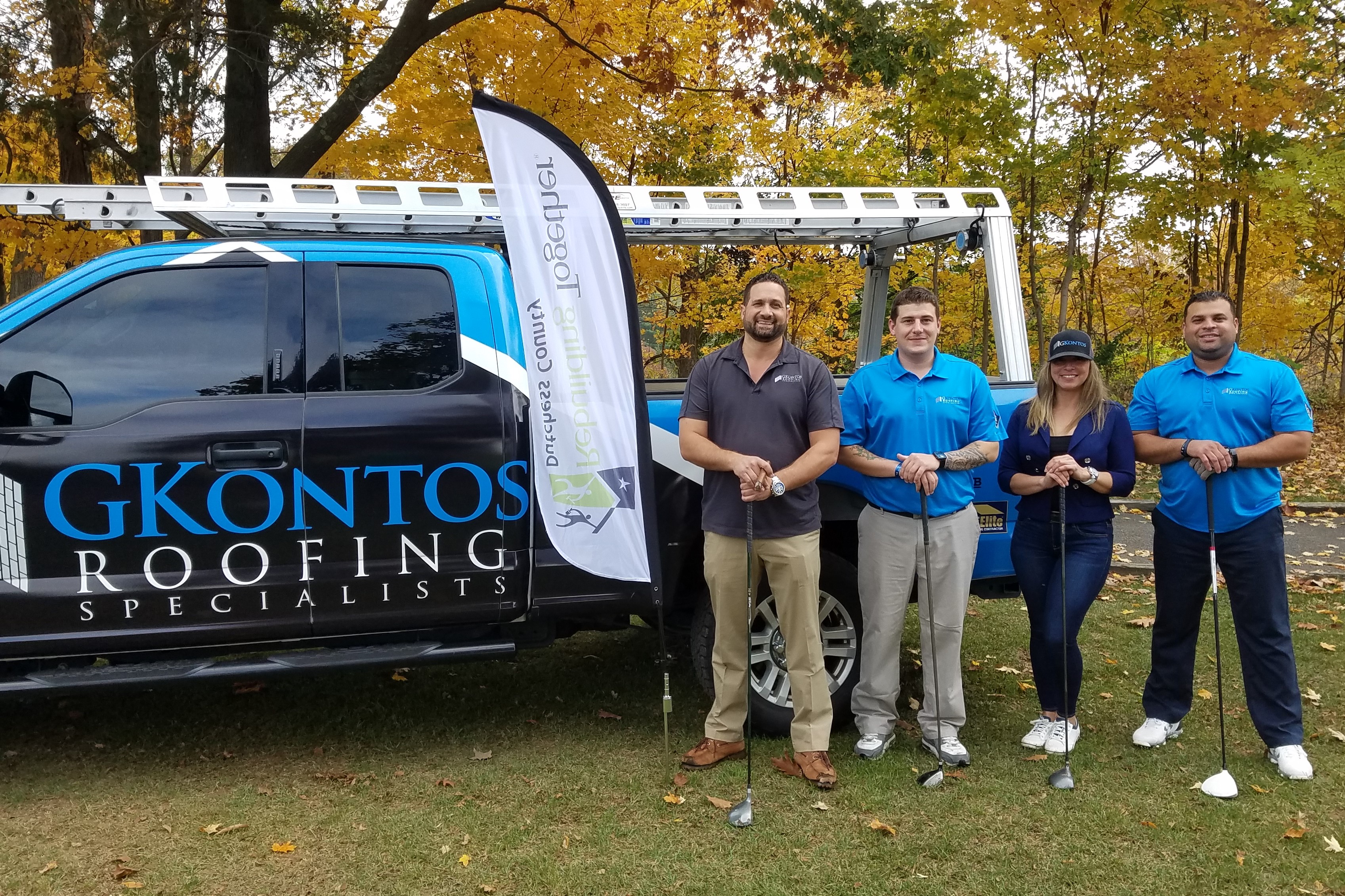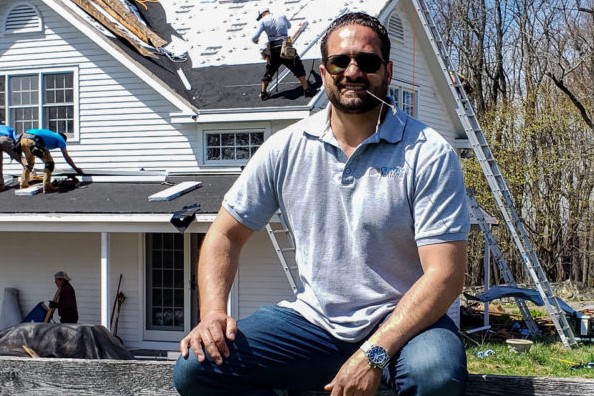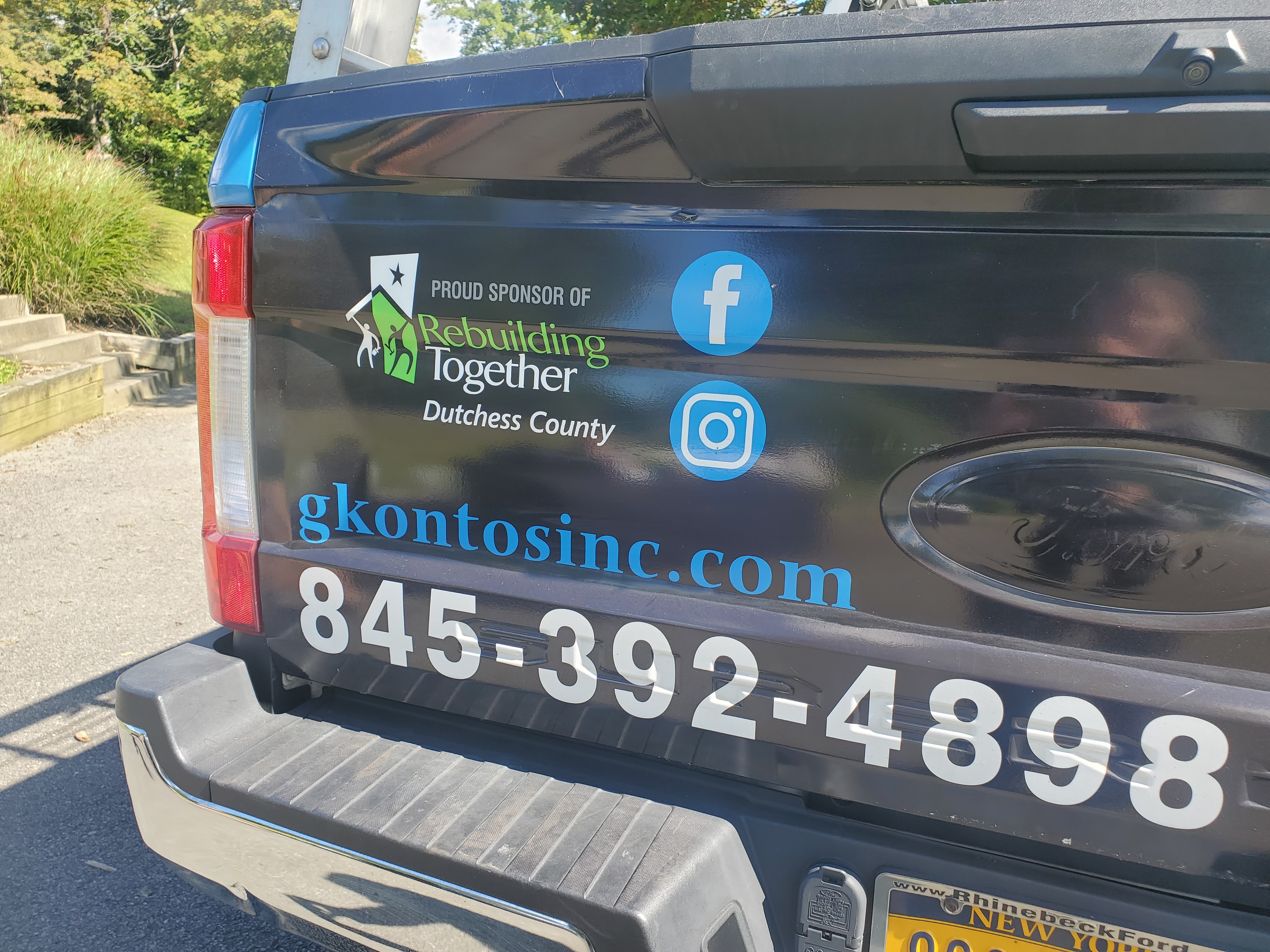 GKontos: Committed to Community
GKontos Roofing Specialists began serving the Hudson Valley and Westchester areas in 2005, when CEO George Kontogiannis recognized something was lacking in his community. "Working with multiple construction companies, I encountered poor workmanship when it came to roofs," George said. "I felt like professional roofing was a huge need in the construction industry."
George worked hard and due to an "incredible level of hustle and grit," he has built a company he can be proud of. GKontos Roofing is a GAF Master Elite roofing contractor, is 100% recommended on HomeAdvisor and is rated a five-star roofing contractor on Angie's List. Testimonials from his customers also speak for themselves.
As a young professional this year, George was recognized as a 40 Under 40 Mover and Shaker through the Dutchess County Regional Chamber of Commerce. The awards are given to those who show a strong commitment to the Hudson Valley.
Making a difference in his community was bestowed in George at an early age. "I was raised in a strong family household where I was taught that we can create so much more collectively than we can on our own. I place a high value on doing the right things in life and there are those who are much more unfortunate than we are. My motto in life is if I can help, I will."
Rebuilding Together Dutchess County was fortunate to enter into a partnership with GKontos Roofing three years ago. They have been the title sponsor of our Rebuilders & Brewers event ever since and are a paid contractor for some roofing projects.
George saw a kindred spirit in Rebuilding Together – he saw that our values were in line with his own. "We strongly believe [Rebuilding Together's] mission is so important to revitalizing our community," he said. "They are also focused on helping those that are in need as I've always believed as well."
A company is, of course, only as strong as it's employees and George is surrounded by like-minded individuals. John, a GKontos team member, believes that the connection with Rebuilding Together reflects their own desire to help those in need and give back to people in the community. He also recognizes that our partnership makes a difference for those we serve: "It takes a major burden off of their shoulders," he explained.
"Having an organization like GKontos Roofing Specialists, who deeply believe in serving the community, standing beside us, gives us the confidence that we can continue to make a difference in the lives of Dutchess County residents," says Rebuilding Together Dutchess County Executive Director Allison Cappella. "We applaud George and GKontos Roofing for the success they have built and are proud to call them a partner."