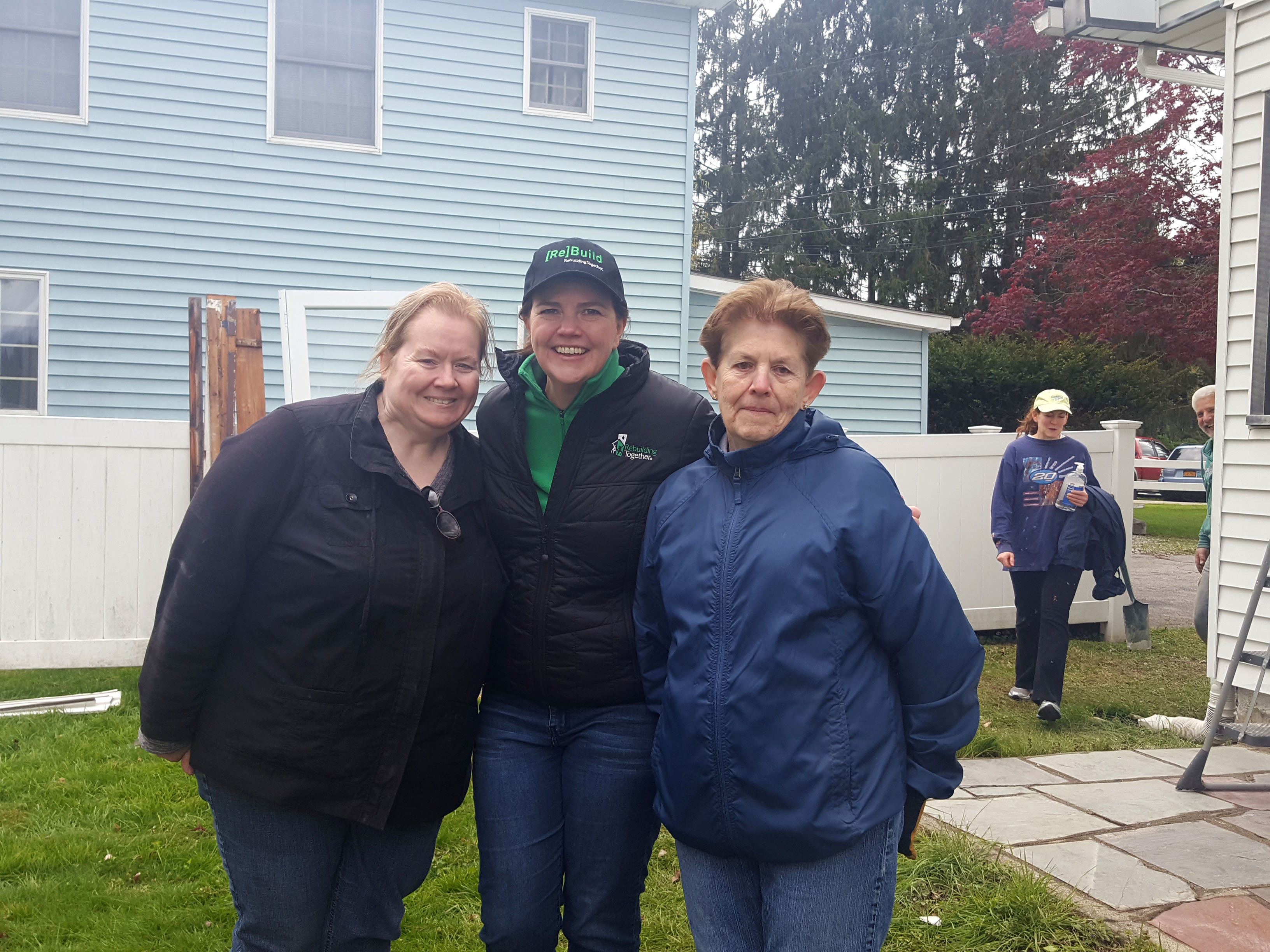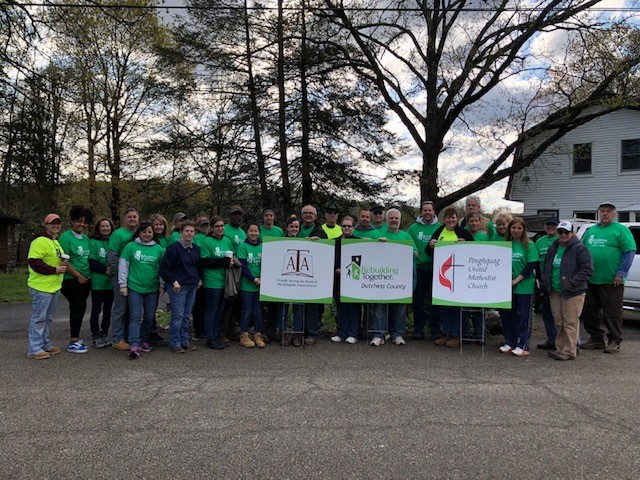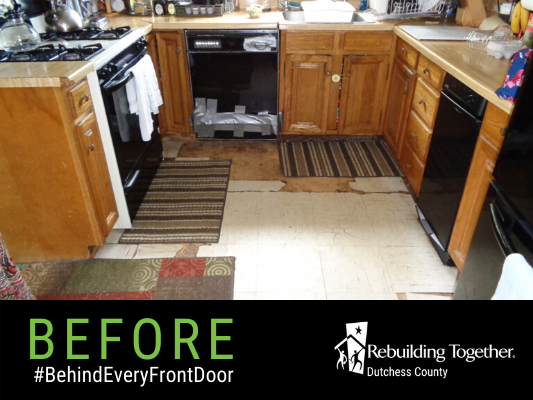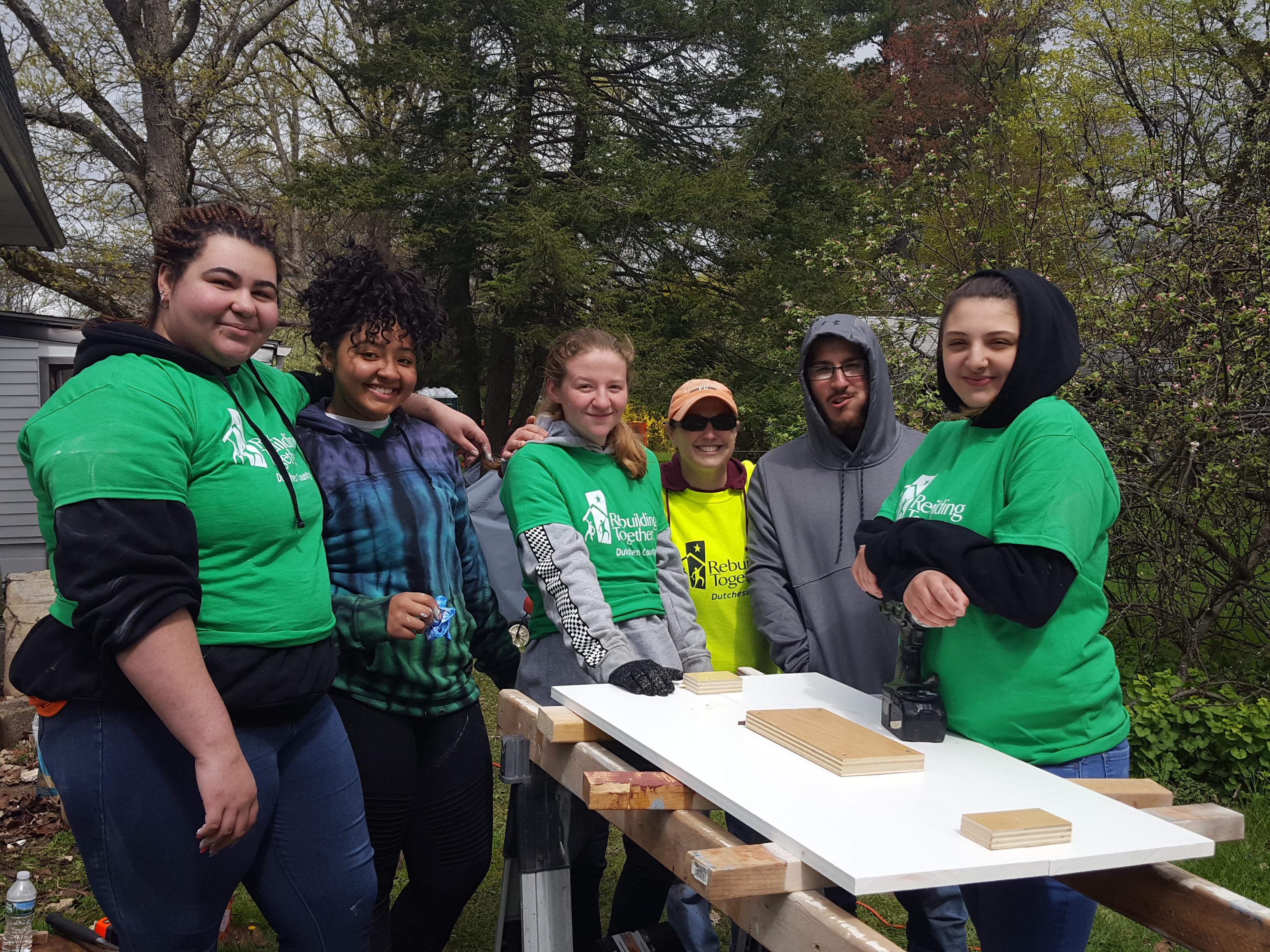 Family & Community: Safety is restored to the Baker's Lakeside Home
"It's making my life easier, safer, and healthier."
Elizabeth "Lee" Baker has lived in her Wappingers Falls lake-side home for 49 years, and she probably has about the same number of immediate family members, including 12 grandchildren. The way she speaks about her family (often with tears of joy in her eyes), it is clear they are the most important thing in her life. So, when her home became a dangerous place for her family to gather, it was clear she needed some assistance. Assistance she found when she applied to Rebuilding Together Dutchess County's Rebuilding Day program.
The tile floor in Lee's kitchen was peeling, making for an appealing and dangerous 'snack' for Lee's grandkids, and a tripping hazard for everyone else, especially with the addition of area rugs which were intended to help the situation but only created more things to trip over. The front walk was uneven, and the steps to the basement were different heights. Needless to say, having crowds of people in the home caused Lee some anxiety. Not to mention the drafty doors, which had Lee choosing between being cold or turning the heat up.
When it came time for the big day, AnnMarie, Lee's daughter who lives with her, said it reminded her of the days when the lake community came together and repaired the old lake homeowner's association club house across the street. With members of the Arlington Teacher's Association, Poughquag United Methodist Church, and students from the Orchard View Alternative High School all chipping in to help, AnnMarie said "the sense of community is really beautiful."
With a new kitchen floor, even basement steps, level walkways, and new doors, Lee says it makes a huge difference in her comfort and health. "It's making my life easier, safer, and healthier." Now, with family nearby and friends all around the lake, the sense of community will continue for Lee and AnnMarie, and when the family gathers, everyone will be safer.
Help us to rebuild the homes of more neighbors like Lee & AnnMarie: