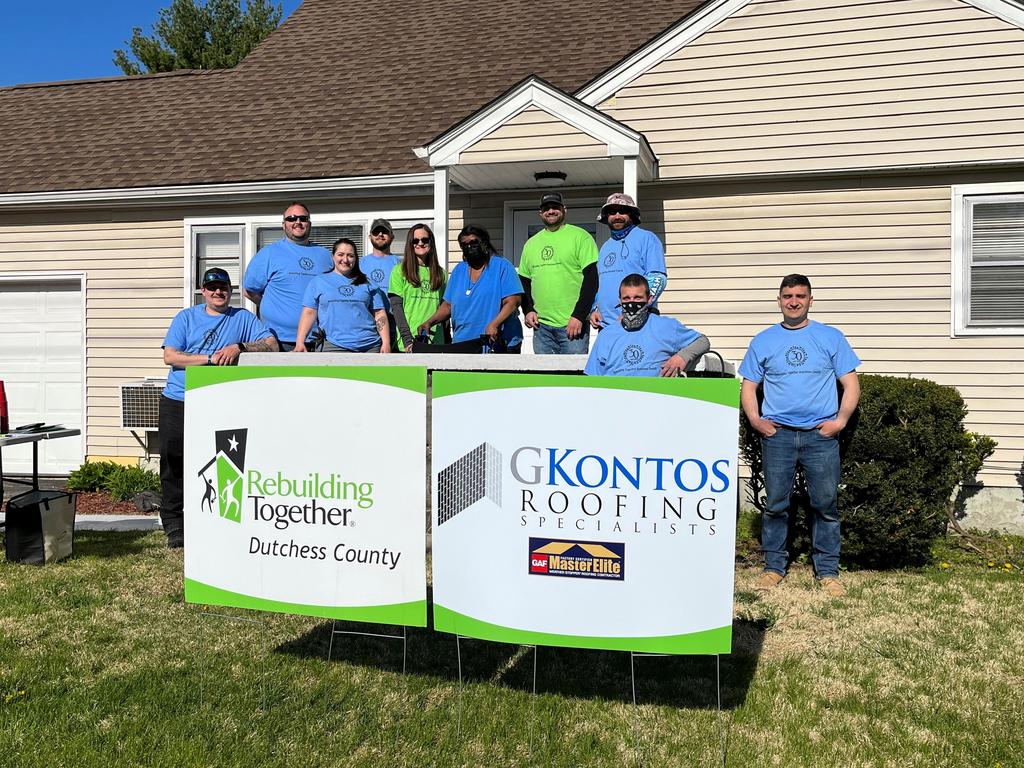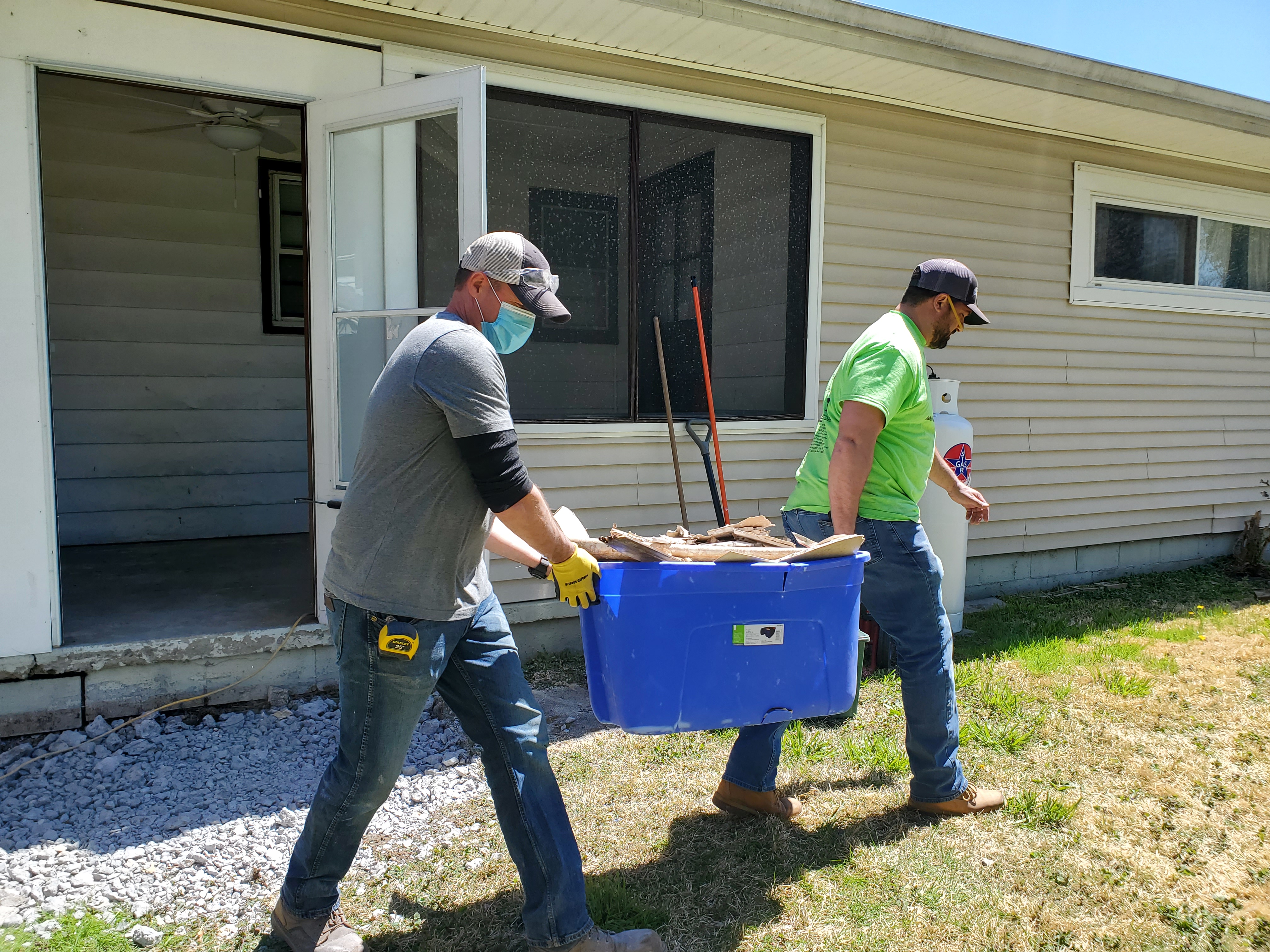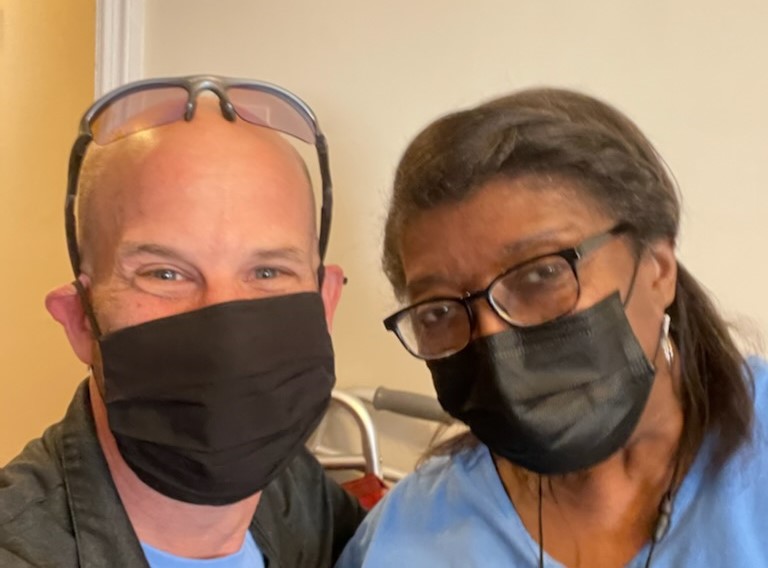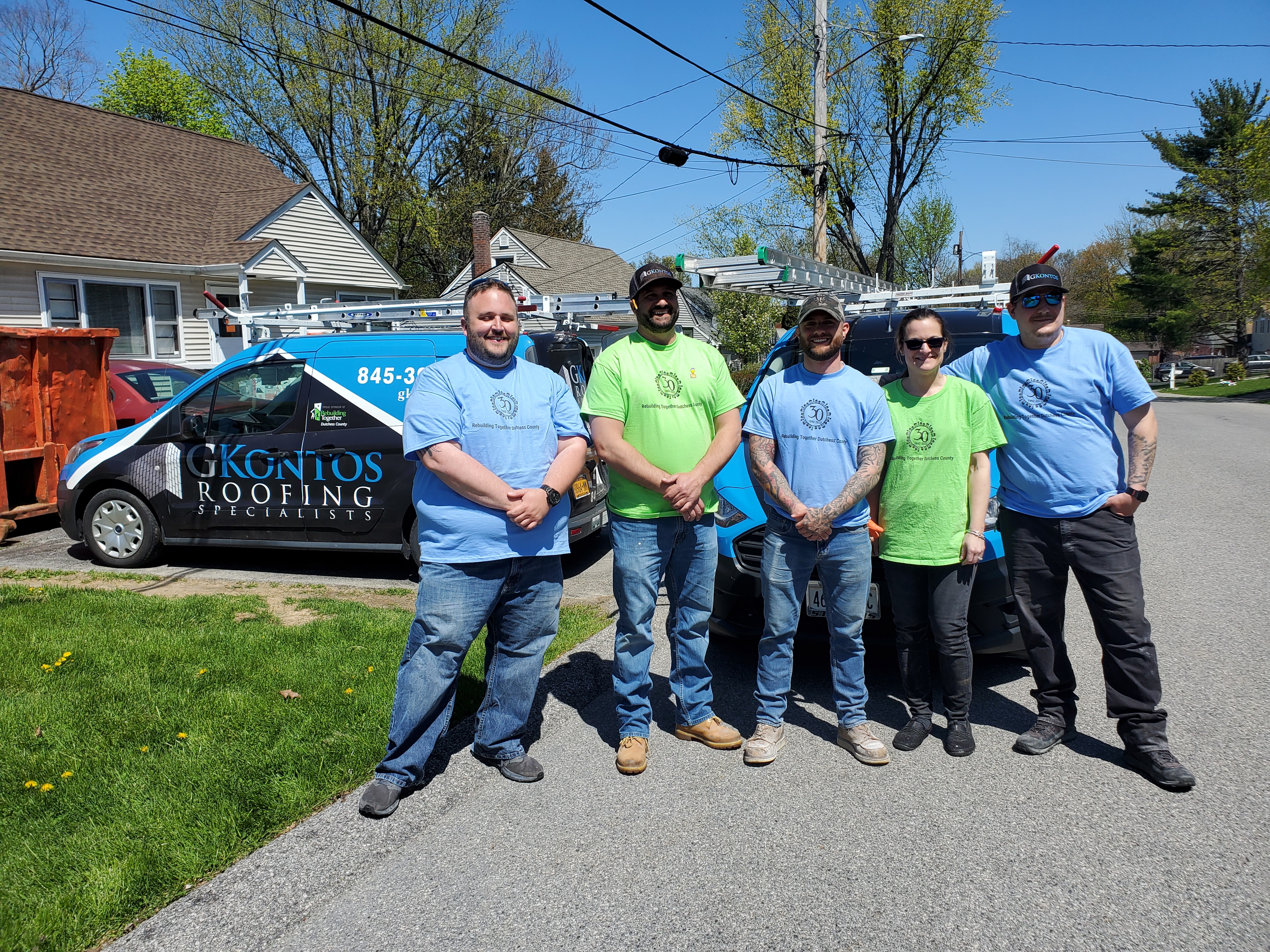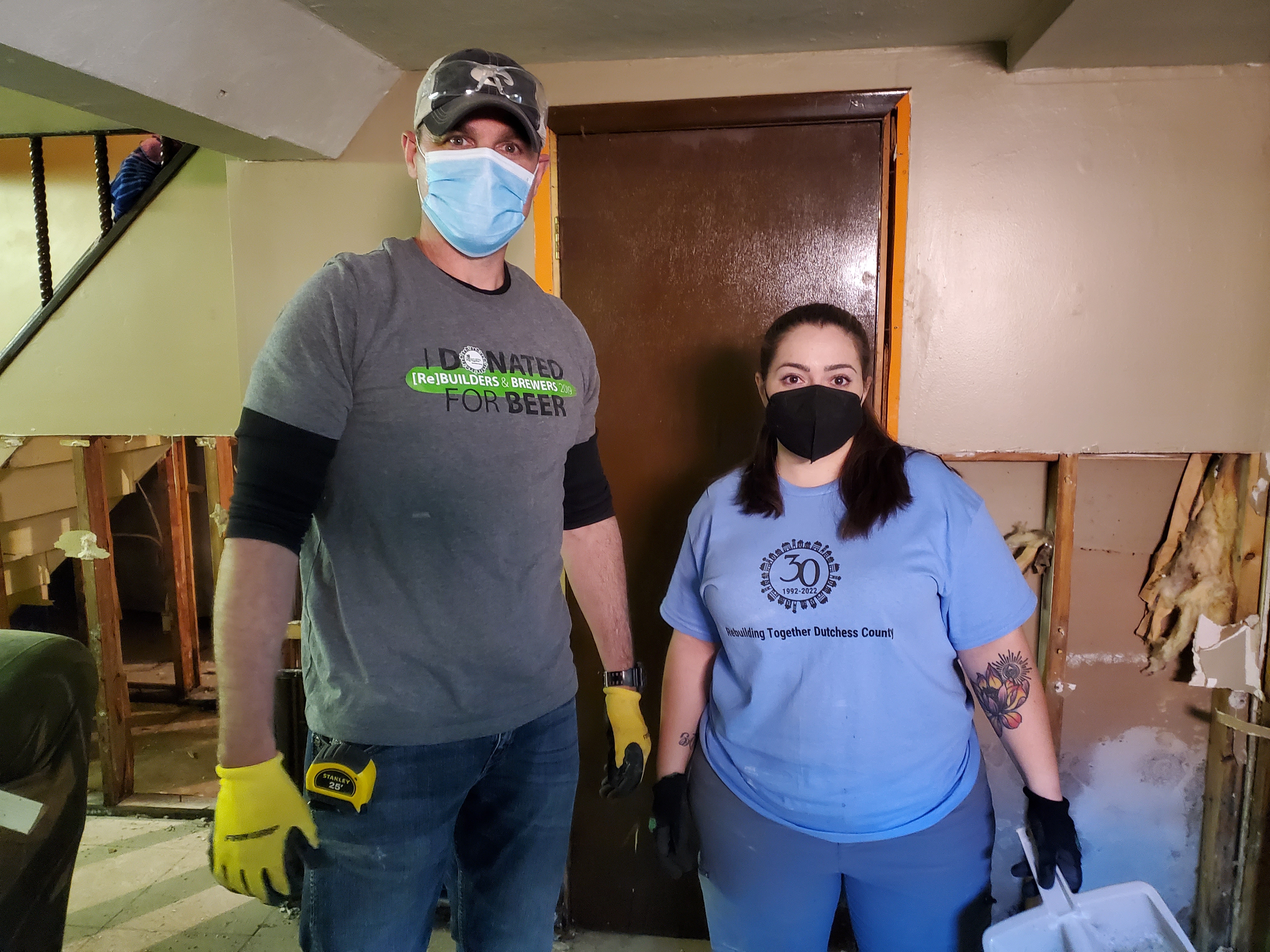 Community Supporting Community
GKontos Roofing Specialists believe that success is based on every member of their company working together as a team. This philosophy also extends to the betterment of their community. They realize it takes a community to support a community.
For the last three years, GKontos has supported the work we do as the title sponsor for our Rebuilders & Brewers event. This year, they were the proud title sponsor of our 30th Chip in to Rebuild golf tournament and also led a National Rebuilding Day project, making critical home repairs for Alice, a Poughkeepsie homeowner.
George Kontogiannis, President of GKontos Roofing, sees Rebuilding Together Dutchess County as being "founded on the grounds of not just collaborating with, but committed to helping the community." We can definitively say those two things go hand-in-hand, and without partners like GKontos, we wouldn't be here.
Alice was grateful for the work the volunteer team did for her home. She said, "There really has to be so much love within them for them to spend so much time and energy toward helping others. They are taking their Saturday when it's their time to relax and enjoy themselves." Because of the volunteer team, mold was removed from her basement, she regained access to her back yard with new steps and handrails in place, and she is safer in her bathroom with grab bars to hold on to.
Sandra, the GKontos team volunteer coordinator, said the experience of helping Alice was humbling: "It has made me realize that even one small event can make so much of a difference in a person's life."
Community members supporting their community. It all comes full circle. George acknowledges that GKontos "strongly believes that [the RTDC] mission is so important to raising our community." Our community can only thrive if we as community members work as a team in support of it. GKontos is a true testament to this belief and we're proud to call them our partner.