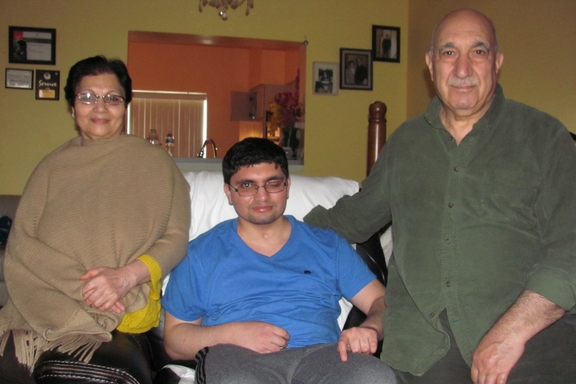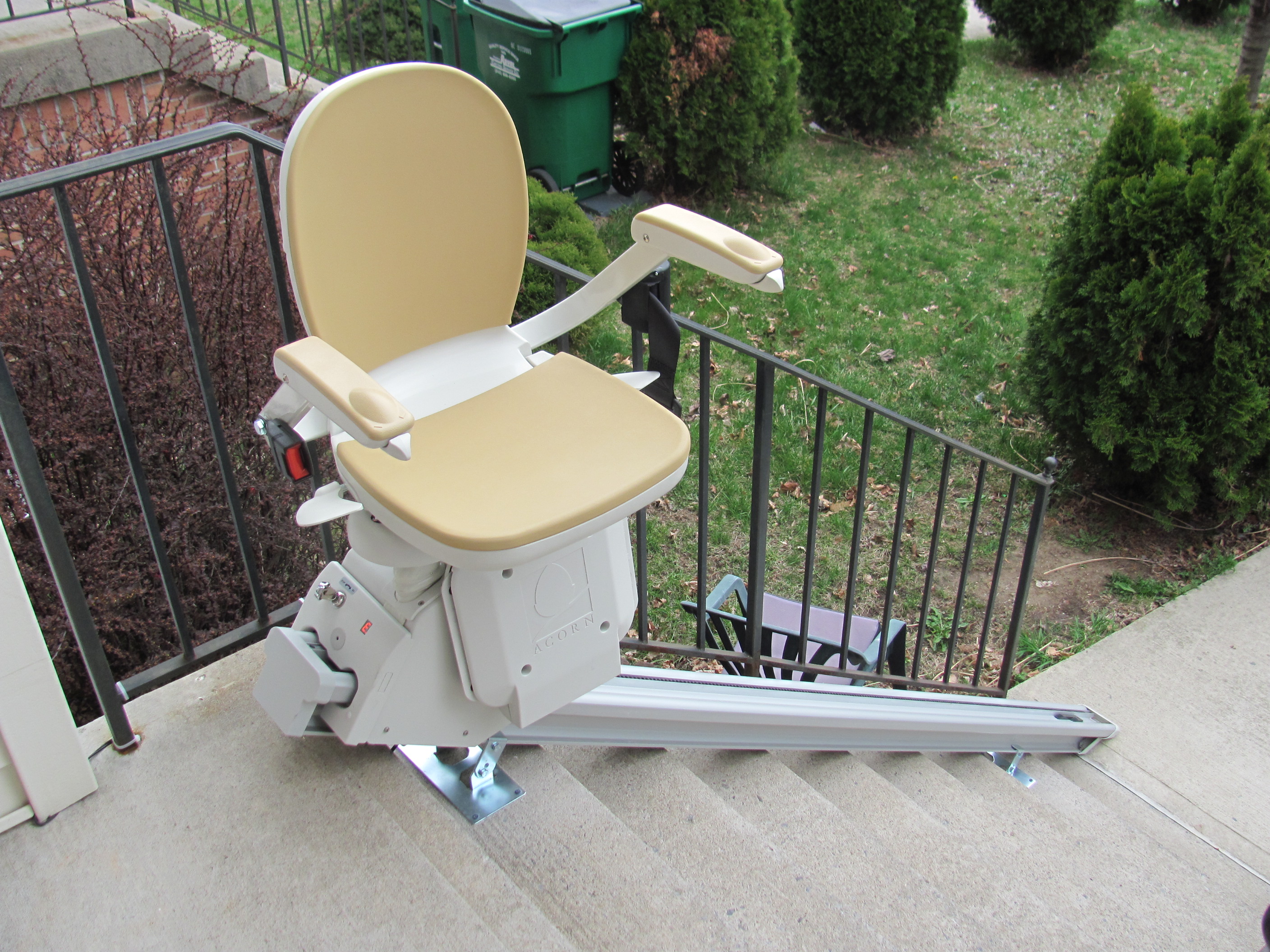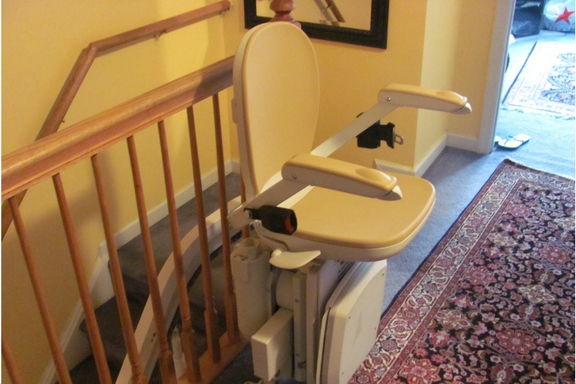 Bringing Back Joy to Families
"I know saying thank you seems so small for all that you have done for us but it's all I can say, so thank you, thank you, thank you!"
Abdullah and Mehria, in their 60s, have been Beacon residents for the last 13 years. When it was found that their son Bilal, 25, had a brain tumor, surgery was necessary. During this surgery, Bilal suffered a stroke that placed him in an induced coma for 4 months. As a result of this coma, Bilal has had his mobility and speech compromised and now relies on a wheelchair for mobility.
Their home was not handicap accessible, creating unsafe situations when entering or exiting the home and also when navigating to the second floor. Abdullah and Mehria had to carry their son and his wheelchair up multiple stairs. This had already resulted in injury for Abdullah.
RTDC has been able to ease their burdens. An exterior handicap accessible stair lift has been installed on the outside of the home as well as an interior stair lift to gain access to Bilal's bedroom and the home's only full bath. RTDC was also able to install a free standing patient lift system within Bilal's bedroom and full bath. This will assist in getting him from his bed to his wheelchair and also from his wheelchair into the existing bathtub.
These modifications are sure to ease both the emotional and physical stress of providing care for Bilal. Mehria confessed that since the surgery, she has not spent a day without crying. We hope that after receiving our services, her tears are only those of joy.