April is National Rebuilding Month!
National Rebuilding Month is an annual month-long call to service, culminating with National Rebuilding Day, the last Saturday of April. In recent years, nearly 30,000 volunteers donated 230,000 hours to complete rebuild projects in April, including homes, nonprofit facilities and community spaces throughout the country.
As an organization, we are committed to the safety and health of our communities. With COVID-19 still impacting the region, we are again postponing rebuild projects, to protect the health of volunteers and those we serve. For National Rebuilding Month 2021, we will be showcasing the work we accomplished in 2020 to make Dutchess County a safer and healthier place to live. We encourage you to follow our online conversation, make your own home safer and healthier and donate to help your neighbors receive the repairs they need. With the pandemic, we believe the need is only going to increase for our services as families are stretched for resources. We will continue to serve our neighbors despite these challenges and look forward to engaging volunteers again in the future.
Support safe and healthy homes with us in April – here's how you can get involved in your own home and community!
In the
community
Learn more about volunteering with us.
Sign up for our monthly newsletter!
Donate to Rebuilding Together Dutchess County!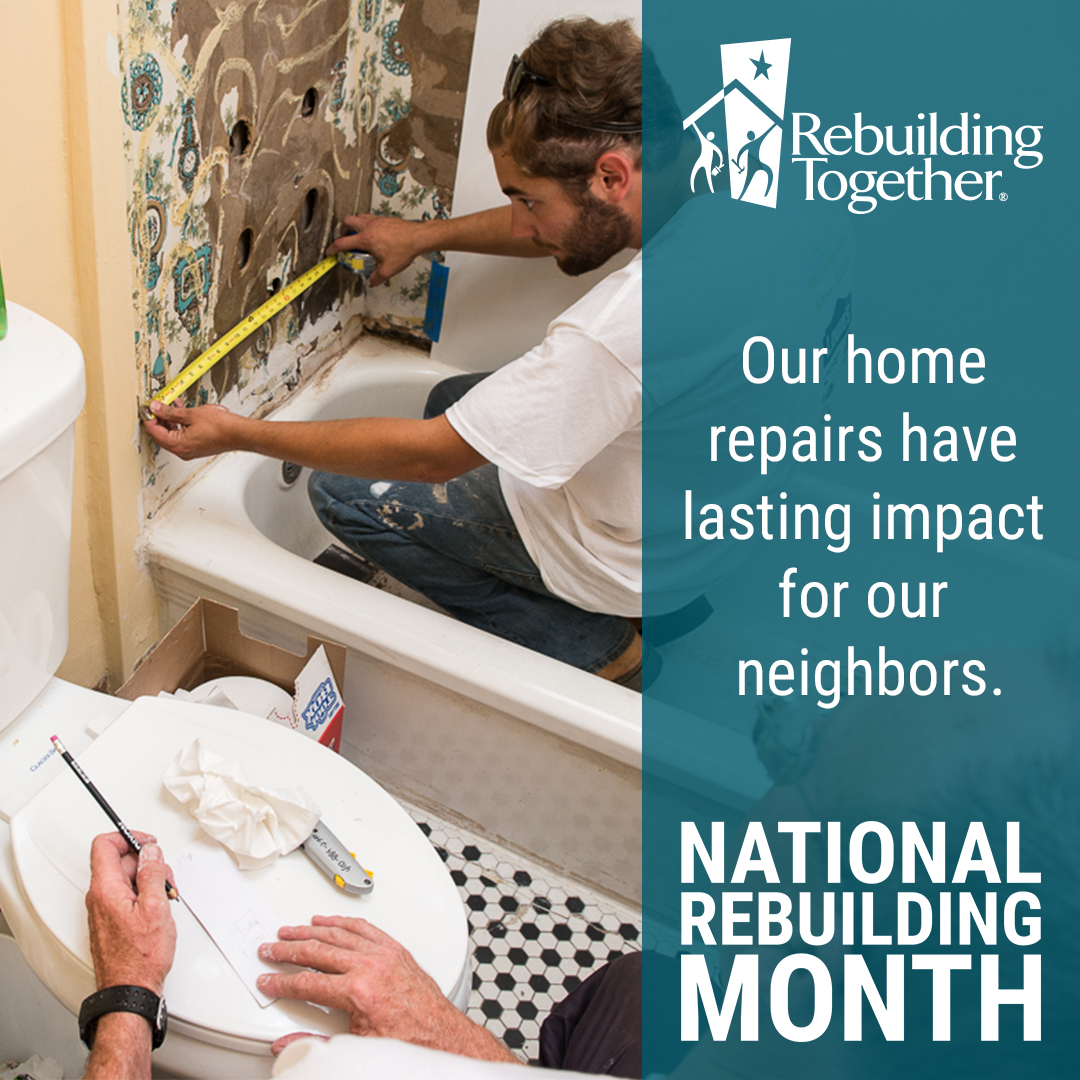 ---
National Rebuilding Month exemplifies the mission of Rebuilding Together, helping to solve for the urgent need for a safe and healthy home for every person. Recognizing that unsafe or unhealthy living conditions at home account for many of the leading causes of preventable fatality, illness and disability, today – this annual effort demonstrates the positive effects of home and neighborhood revitalization on the overall health of homeowners, families and communities.
Support our mission to transform lives and revitalize our communities!
Donate