Chip In To Rebuild
​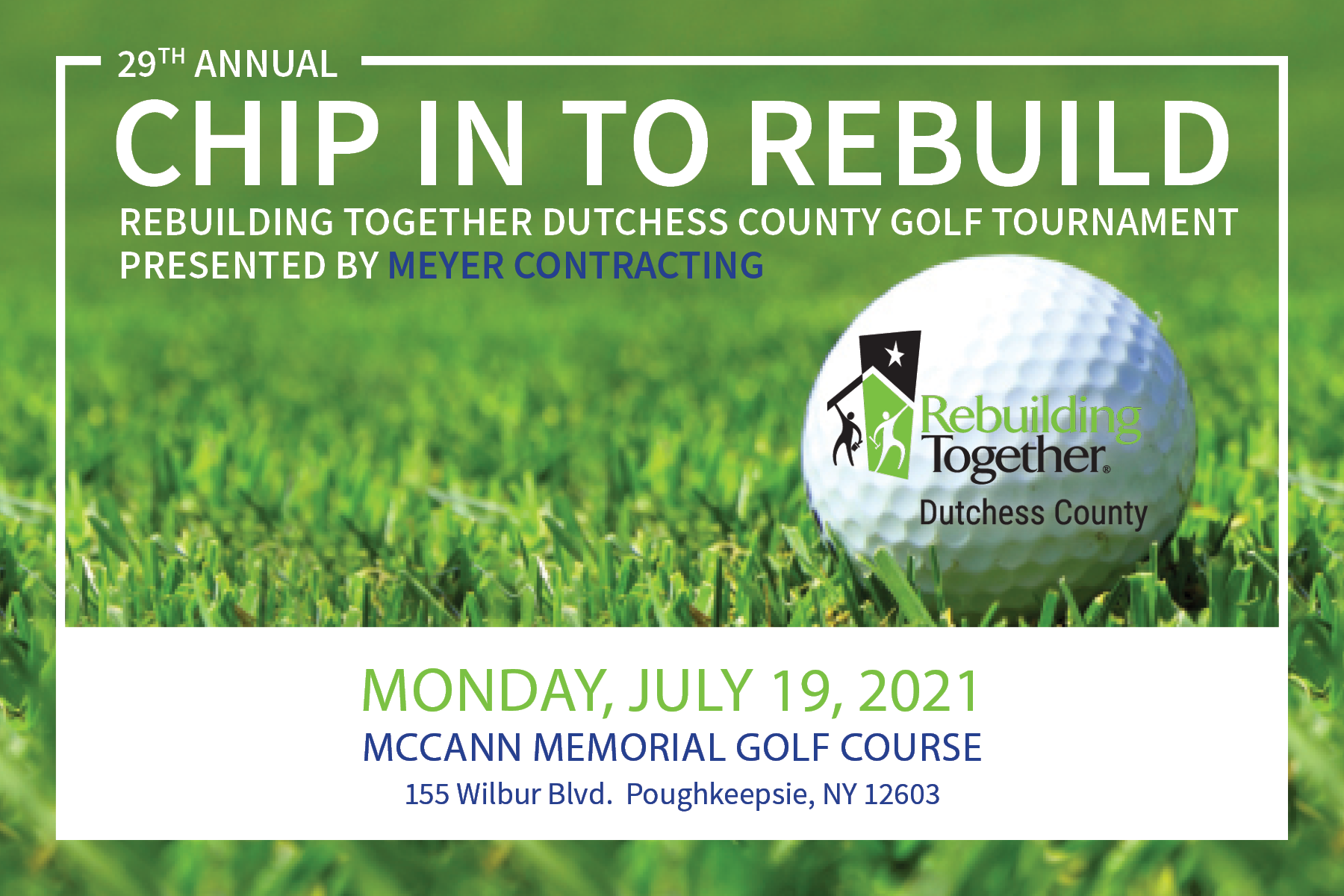 Thank You!
We want to give a heartfelt thank you all of those who participated in our 29th Annual Chip in to Rebuild Golf Tournament on July 19, 2021, at McCann Memorial Golf Course, presented by Meyer Contracting. Proceeds from this event support our safe and healthy home repair and accessibility modification programs for low-income Dutchess County residents.
We attribute this year's success to our generous supporters who share our vision of a safe and healthy home for every person. Helping long-time members of our community stay in their homes is important to strengthening our community and preserving affordable housing.
To view photos from the event (and to tag friends) view our Facebook photo album!
On behalf of our program participants, the Rebuilding Together golf committee and the Board of Directors, we thank you again for your participation. We hope to see you on the course next year!
Congratulations to our winners!
1st: Town of Poughkeepsie PBA (62)
2nd: Meyer Contracting (62)
3rd: Hudson Valley Guns & Hoses (62)
(tie broken by matching cards)

Longest Drive (men): Chris Beyer
Longest Drive (women): Katelyn Casey
Closest to the Pin: Mark Webber (5' 6")
Putting Contest: Rob Reilly
Thank you to our 2021 Chip In To Rebuild sponsors: