Community Events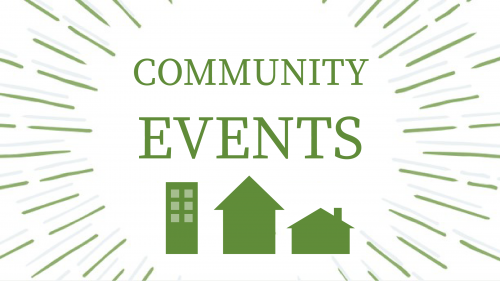 March 20, 2019, 6:30pm
Where: Common Council Chambers, Third Floor, City Hall/Municipal Building, 62 Civic Center Plaza
Hosted by: City of Poughkeepsie IDA
City of Poughkeepsie IDA meeting to review a new policy for developer tax exemptions. Advocacy and learning opportunity for affordable housing in the city.
Find materials and schedule here.
March 25, 2019, 6:00-8:00pm
Where: Common Council Chambers, Third Floor, City Hall/Municipal Building, 62 Civic Center Plaza
Hosted by: City Councilmembers Sarah Salem and Sarah Brannen
"Please join us for a town hall meeting with Common Council Members, the City of Poughkeepsie Mayor's Office, Dutchess County officials, housing organizations, community activists, and others for a community conversation about how a land bank could benefit the City of Poughkeepsie and different land bank structures. Members of the public will be invited to speak and share their perspectives on land banking in the city.
Light refreshments will be provided."
Find more details here.
April 30, 2019, 2:00-6:30pm
Where: FDR Library, Hyde Park
Hosted by: RUPCO and Franklin D. Roosevelt Memorial Library and Museum
Author Richard Rothstein presents the history contained in The Color of Law at the Milstein Auditorium at the FDR Presidential Library in Hyde Park on Tuesday, April 30. The event shares a rich opportunity to examine this important aspect of history in a place that harbors the FDR history and legacy. We hope to jump start a conversation about current manifestations of racial discrimination in housing, assess past and present efforts to overcome this discrimination, and consider proposed remedies towards eliminating systemic racism in our nation's housing.
Find more details and ticket information here.